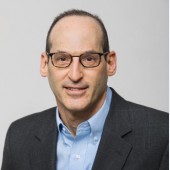 College students report high levels of stress, anxiety, and depression. And that's before they even walk into the library to do research. Could what we know about happiness help us make using the academic library an experience that delivers it?
What makes people happy? What contributes to our happiness? These are fundamental questions of human experience, and the answers are decidedly elusive. Mostly out of curiosity, I developed an interest in happiness research and what it can tell us about those questions. The research provides insights into life experiences that contribute to happiness. Two things emerge that are useful for academic librarians to know: First, happiness is less dependent on money and material objects, particularly significant purchases, than we might expect. Having more money will contribute to happiness, but only up to a point. After that, accumulating more money does little to generate more happiness. And while material acquisitions do lead to happiness, it's likely to fade faster than the good feelings experiences deliver. Second, according to Harvard psychologist Dan Gilbert, who has conducted extensive research into happiness, what matters most in achieving it is accumulating small, routine joys. As Gilbert says in one of his talks, "it's not the size of the joys, it's the number of joys you have." That can work to the advantage of academic libraries. Students may be in need of many small joys more than ever.
COLLEGE SELECTION AND HAPPINESS
Multiple factors go into a student's college choice. It may rank below selectivity or academic programs, but students factor in their perceived level of expected happiness when making the college decision. If they fail to see themselves achieving happiness, it's less likely they'll identify a particular institution as a top choice. A recent research report from Challenge Success, a nonprofit institute of the Stanford University Graduate School of Education, reported that institutional selectivity does not contribute to student happiness, though students may think it will. Those of us who work in higher education may hardly be surprised to learn that the study finds that selectivity has little bearing on learning, happiness, or job satisfaction in later life. There are six things that do matter when it comes to a happy college experience:
Instructors who make learning exciting
Instructors who care about students professionally
Finding a mentor who offer personal attention (usually faculty; rarely librarians)
Access to multi-semester projects
Participating in an internship
Participating in extracurricular activities.
Students who chose their institution based on other factors, such as perceived prestige or increased employment opportunities, may find themselves struggling to find happiness at their chosen college. While the academic library itself is hardly an obvious source of happiness, there are opportunities within those six factors where librarians could contribute to a better, happier college experience.
ACTING WITH INTENT
Research suggests two ways academic librarians could be more intentional about delivering happiness as they educate students, helping them become thoughtful digital citizens and supporting their academic success. First, look to create moments that are high points that both facilitate happiness and create a memorable experience. When we receive some totally unexpected service or personal attention, it elevates our degree of happiness. College students will remember these moments and may even tell other students about it. Second, be intentional about creating a library experience that delivers on any of these contributors to happiness:
Community—be welcoming and inclusive in a way that allows students to feel they are part of a community of users who make the most of the library; help students fight loneliness;
Contribute—look for opportunities for students to give back to the community so they can regularly experience the small joy of altruism;
Gratitude— libraries naturally give community members a reason to be grateful so explore opportunities where they can express or share gratitude for what librarians provide;
Life Change—discovery, particularly the serendipitous kind, can lead to life changing moments and realizations, so create opportunities for collisions with collections;
Competency—getting good at something gives people feelings of accomplishment and satisfaction; Maker spaces and educational workshops enable students to get good by building new skills.
All of these factors support the ways in which people naturally achieve some happiness. Capitalizing on them simply requires librarians to act more intentionally to realize how and when to deliver on them. Whether it's through programming, offering opportunities for engagement, continuing education, or discovery, academic librarians can leverage their resources and time to facilitate the acquisition of those simple joys that add up to more happiness.
DELIVERING HAPPINESS
I've asked hundreds of librarians and library school students if they think the library is a source of happiness for their community members. Excepting a few cynics, they all thought that libraries deliver on happiness. Yet few could suggest anything they had done to be intentional about accomplishing it. There's a general assumption that libraries are just naturally happy places and what community members do there leaves them feeling happy. I would argue that a totally random library experience, as opposed to one designed with intention, is more likely to lead to poor experience outcomes. Given that today's college students appear to seek more happiness in their lives, perhaps that's an opportunity for academic librarians. There must be a reason that Psych 157, a course on how to lead a happier life, is the most popular and heavily enrolled course at Yale University.
When a group of college presidents was asked to share their greatest concerns about higher education. It wasn't tuition, diversity, demographics, for-profit competition, or technology costs. Their greatest concern was students' mental health. This is not to suggest that being more intentional about delivering a library happiness experience is a response to serious student mental health issues, but academic libraries can contribute to the student experience in ways that promote happiness. Our students lead hectic, often stressful lives. For those juggling school with work, families, monthly bills, and assignment deadlines, the stress is that much worse. There are any number of ways our students can attain a few simple joys in the course of a day that contribute to positive feelings. To my way of thinking, academic librarians should do all they can to make sure the library is a source of those joys—and avoids diminishing them.