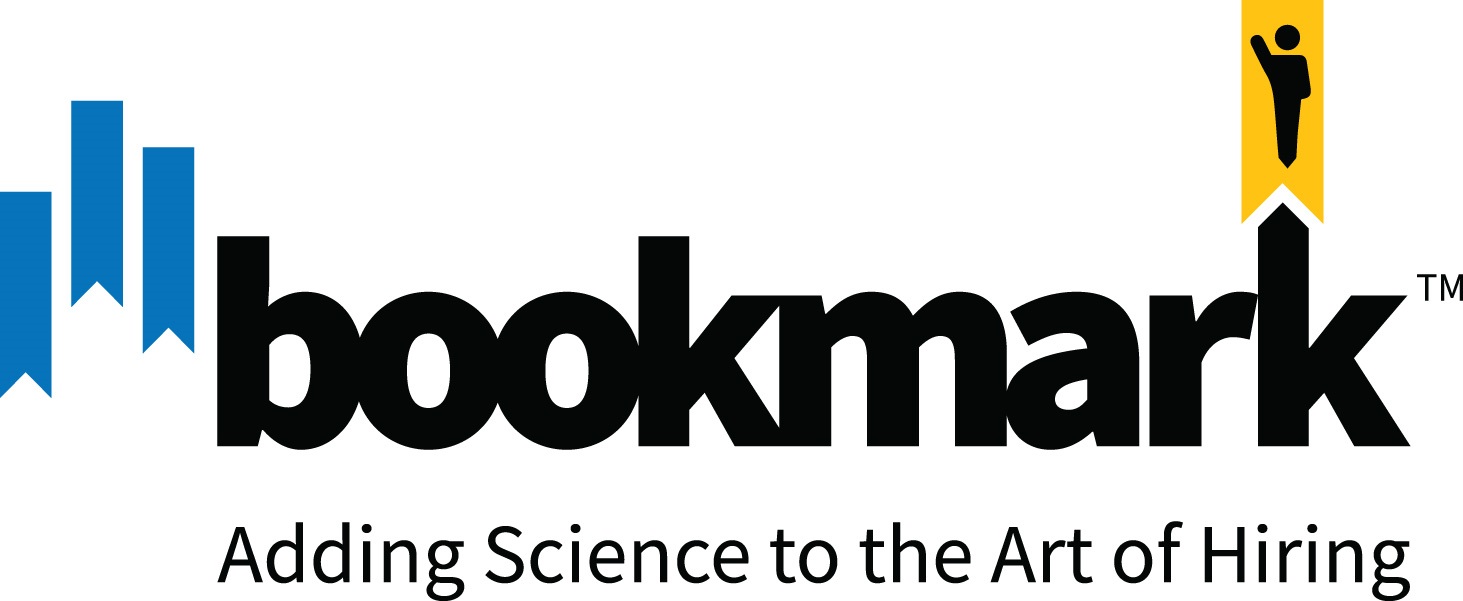 Kent District Library (KDL), MI, launched Bookmark, a custom-developed pre-hire screening tool designed to help assess which job candidates are most likely to succeed in patron-facing library positions.
Developed in partnership with PSI Services, Bookmark is designed to measure 12 core competencies including adaptability, communication, computer literacy, customer focus, learning orientation, problem solving, social perceptiveness, teamwork, personal development, building relationships, innovation, and ensuring quality and compliance.
Hiring frontline staff who are enthusiastic about books, literacy, and other core missions of libraries, and also about working with the public in an environment that can resemble retail, is a challenge, noted Brian L. Mortimore, KDL director of human resources and organizational development.
"There are people who want to work for a library because they love books," he said. "Well, that's not enough. You've got to love service…. Being a librarian means that you're providing customer service for probably the bulk of your day."
According to the Society for Human Resource Management, the average cost of replacing an employee is over $4,000 when productivity losses due to their absence, recruitment costs, the interview process, retraining costs for new hires, and other factors are considered, Mortimore said. "So, we thought, wouldn't it be great if we could get it right the first time?"
Mortimore added that Bookmark is designed specifically to assess candidates for patron-facing library jobs, such as librarians, circulation assistants, or paraprofessionals—not behind-the-scenes jobs in areas such as technical services, for example.
"We didn't design it to help determine if people like myself should work in human resources or accounting. There are assessment tools on the market for that," Mortimore said, noting that he was one of the first to try Bookmark, and it indicated that he wouldn't be suited to a librarian role. "What we recognized is that the vast majority of positions that a library is going to staff are going to be public-facing positions, and there was no [comparable] tool available for libraries to use."
For several years, Mortimore has provided input and advice to other libraries regarding HR-related issues, and has hosted HR workshops around Michigan. What to do when a new hire isn't working out is a common question, he said.
"What we often forget is that, if you [hire] someone who is not a good fit for a job, not only is it difficult for you as a manager—and for your colleagues—but it's also difficult for the person," he said. "They're not happy being in that job if it isn't working out. They feel it. It would be nice if we could avoid all of that."
The concept for Bookmark began taking shape when he noticed a trend of custom assessment and screening tools being developed for other fields.
"I started shopping around and talking to organizations that develop aptitude tests, and we found [PSI]," he said. "We worked with them over the course of several years. We had focus groups at KDL to develop a preliminary test and assessment. Then we issued that to approximately 500 library staff throughout the [United States] and one in Canada. We got feedback so [PSI] could identify the…constructs that are relevant to performing well in a library setting."
Getting it right
According to the Bookmark reference manual, the online test is administered through PSI's Performance Assessment Network (PAN) platform, and contains two separate sections. The first section helps gauge a candidate's situational judgement, presenting 18 job-related scenarios that staff will likely encounter. The second section assesses behavioral tendencies, asking candidates to respond to 100 brief statements relevant to the 12 core competencies listed above.
After completing the 30–35 minute test, PAN generates scores for each category, along with an overall recommendation, providing hiring managers with an additional tool to evaluate job candidates during the hiring process.
According to the bookmarkhr.com website, "rigorous methodology was applied to develop and validate Bookmark in accordance with best professional practices outlined in the Principles for the Validation and Use of Employee Selection Procedures (SIOP, 2003) and Standards for Educational and Psychological Testing (American Educational Research Association, American Psychological Association, and the National Council on Measurement in Education, 2014), and in compliance with the Uniform Guidelines on Employee Selection Procedures (Equal Employment Opportunity Commission, Civil Service Commission, Department of Labor, Department of Justice, 1978)."
HR for All
KDL has a reputation as a forward-thinking organization—Director Lance Werner is LJ's 2018 Librarian of the Year. After making a substantial investment in Bookmark and working with PSI for more than two years, KDL isn't just keeping the assessment tool for itself, or for other libraries in its state. Since its launch in September, KDL has made Bookmark available at bookmarkhr.com to any libraries or librarians that wish to use it. Licenses cost $20 per assessment. Proceeds from licenses sold to other libraries will be used to help KDL pay hosting fees charged by PSI. Mortimore said that KDL is not aiming to make a profit.
"When we connected with PSI PAN, we told them that our vision is not only to develop this and use it [at KDL], but to make it available to all libraries throughout the U.S. and Canada," he said.
Small libraries, especially, often do not have an HR professional on staff, and those responsibilities tend to fall on assistant directors or other senior staff, Mortimore said.
"A tool like this is like having an HR person on staff with them," he said. "They would have the advantage of being able to send out this assessment electronically to their top three job applicants, and the system would give them guidance…. My goal in all of this is to help [KDL] hire the right people, and help other libraries hire the right people."