With December a thin publishing month, this story covers a mix of the top fiction outside of mystery and thrillers.
Click here for additional new Prepub Alert columns
Bradford, Barbara Taylor. The Wonder of It All. St. Martin's. (House of Falconer, Bk. 3). Dec. 2023. 368p. ISBN 9781250187482. $30. CD/downloadable. HISTORICAL
In this wrap-up to Bradford's celebrated "House of Falconer" series, self-made James Falconer returns from World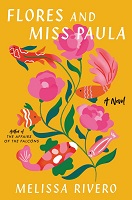 War I wounded in body and soul. He seeks reconciliation with both old flame Georgiana Ward and estranged daughter Leonie, who mightily resists his efforts even as she embarks on a dangerous venture. With a 75,000-copy first printing.
Christensen, Kate. Welcome Home, Stranger. Harper. Dec. 2023. 224p. ISBN 9780063299702. $28.99. CD. WOMEN
Returning home after her mother's death to the New England working-class family she's long avoided, independent-minded environmental journalist Rachel deals with more than just grief over the person who shaped her. Past troubles resurface, and she must face her errant sister, hard-drinking brother-in-law, and former beloved, now married. From the author of the PEN/Faulkner–winning The Great Man; with a 40,000-copy first printing.
Harvey, Samantha. Orbital. Atlantic Monthly. Dec. 2023. 193p. ISBN 9780802161543. $27. LITERARY
In this latest from the Betty Trask–winning, multi-award-nominated Harvey, the lives of six men and women converge in an unusual place: a space station circling Earth in one of its last missions before the program is dismantled. They come from Britain, Japan, Russia, and Italy, with two from the United States, and the narrative reveals both their team-building onboard and their lives back home.
Hunter, Lindsay. Hot Springs Drive. Roxane Gay: Grove Atlantic. Nov. 2023. 320p. ISBN 9780802161451. $27. LITERARY
An emotional eater with a newly slimmed body, Jackie has shared the trials of marriage and motherhood with best friend Theresa. That doesn't stop her from wanting more of Theresa's picture-perfect life, including her husband. Now Theresa is dead, and what happened is at the corrosive core of this story of women's desires and the false fronts of suburban life. Third in Roxane Gay's inaugural list for Grove Atlantic.
Keegan, Claire. So Late in the Day: Stories of Women and Men. Grove. Nov. 2023. 128p. ISBN 9780802160850. $20. LITERARY/SHORT STORIES
A Booker Prize finalist for Small Things Like These, Keegan won the Rooney Prize and the inaugural William Trevor Prize for her debut collection, Antarctica. This collection includes that book's title story as well as "The Long and Painful Death" from Walk the Blue Fields and a revised and expanded version of "So Late in the Day," originally published in The New Yorker in February 2022. An introduction (or reintroduction) to Keegan as a short-form master.
Korn, Gabrielle. Yours for the Taking. St. Martin's. Dec. 2023. 336p. ISBN 9781250283368. $29. CD/downloadable. DYSTOPIAN
Living in 2050 Brooklyn as the world succumbs to climate change, Ava and her girlfriend can only hope they're accepted by the Inside Project, an invitation-only series of weather-controlled, city-sized structures worldwide. But the Inside being built atop Manhattan is directed by an aloof billionaire and women's rights advocate with some unconventional ideas of her own. A debut from the former editor in chief of Nylon, who also ran LGBTQ+ strategy at Netflix; with a 75,000-copy first printing.
Lemmie, Asha. The Wildest Sun. Dutton. Dec. 2023. 336p. ISBN 9780593185711. $28. HISTORICAL
When tragedy forces Delphine Auber to leave postwar Paris just as she is coming into adulthood, she seizes the chance to find the father she never knew. The only problem: she's been told that her father is literary lightning bolt Ernest Hemingway. So off she goes to New York's Harlem, Havana, and Key West. From the author of the New York Times best-selling debut Fifty Words for Rain.
Platt, Christine & Catherine Wigginton Greene. Rebecca, Not Becky. Amistad: HarperCollins. Dec. 2023. 336p. ISBN 9780063213593. $30; pap. ISBN 9780063213586. $18.99. COMMUNITY
Chair of the Parent Diversity Committee at her daughters' school, crusading white woman Rebecca Myland is excited to meet new Black neighbor De'Andrea Whitman, their daughters having become best friends in kindergarten. But De'Andrea worries that Rebecca is befriending her just for a cause, and she herself wonders if she's only bowing to her therapist's advice to find a white friend as she adjusts to a new, notably white community. With a 75,000-copy paperback and 25,000-hardcover first printing.
Rivero, Melissa. Flores and Miss Paula. Ecco. Dec. 2023. 272p. ISBN 9780063272491. $29. CD. LITERARY
Thirty-plus Flores and her mother, Paula, uneasily share a Brooklyn apartment, with Paula nudging work-focused Flores to find a husband and Flores nudging Paula to ask for a raise at her humdrum retail job. When forced to move, they confront their past together even as Flores finds a note Paula wrote to her deceased husband, asking for forgiveness. From the author of the New American Voices/International Latino Book Award–winning The Affairs of the Falcóns.