Pulitzer Prize winners and viral essays.
Beach, Natalie. Adult Drama: And Other Essays. Hanover Square: Harlequin. Jun. 2023. 288p. ISBN 9781335914026. $27.99. MEMOIR
Beach follows up her viral New York Magazine essay "I Was Caroline Calloway," about her toxic ties with the famed Instagram influencer, by framing details of own life—her triumphs and disappointments, political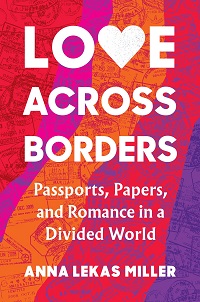 activism and fashion tastes—within a broader cultural assessment. With a 100,000-copy first printing.
Bell, Darrin. The Talk. Holt. Jun. 2023. 352p. ISBN 9781250805140. $29.99. MEMOIR
A Pulitzer Prize winner for Editorial Cartooning, Bell uses the graphic format to elucidate the conversation parents must have with Black children about racism and its concurrent threat of violence, recalling his mother explaining why he couldn't play with a white friend's water gun. As he considers the long-term impact of such conversations, he faces the need to have "the talk" with his own son. With a 100,000-copy first printing.
Brokaw, Tom. Never Give Up: A Prairie Family's Story. Random. Jun. 2023. 160p. ISBN 9780593596371. $28. lrg. prnt. MEMOIR
Legendary broadcast journalist Brokaw shows where he got his grit by recalling his parents, who toughed out the Depression and World War II with equanimity. His mother Jean's farming family lost everything in the Depression, while his father, Red, left school in second grade to help support the family but acquired skills in mechanics that eventually led him to work for the Army Corps of Engineers. Inspired by Red's memoirs, recorded late in life.
Ellis, Helen. Kiss Me in the Coral Lounge: Intimate Confessions from a Happy Marriage. Doubleday. Jun. 2023. 224p. ISBN 9780385548205. $26. MEMOIR
The New York Times best-selling author of American Housewife and Southern Lady Code, Alabama-born Ellis lives in a New York apartment that really does have a coral lounge, so vibrant that someone left her a sticky note asking for the color. Here she recalls the lounge as refuge during the pandemic.
Gill, Charlotte. Almost Brown: A Memoir. Crown. Jun. 2023. 256p. ISBN 9780593443019. $27. MEMOIR
An award-winning Canadian author whose tree-planting memoir, Eating Dirt, was a No. 1 national best seller in Canada, Gill returns with another memoir, this time plumbing her life as the daughter of an Indian father and English mother who met and married in 1960s London. The obstacles her parents faced at the time (not so open to interracial unions) and issues she faced growing up—what does the social construct person of color mean for her, and why does she sometimes feel distant from her father?—are delineated here.
Hodes, Martha. My Hijacking: A Personal History of Forgetting and Remembering. Harper. Jun. 2023. 304p. ISBN 9780062699794. $32. CD. MEMOIR
NYU professor Hodes had a particular reason for wanting to revisit the September 1970 hijacking of four planes leaving Tel Aviv by members of the Popular Front for the Liberation of Palestine. At age 12, traveling unaccompanied with her 13-year-old sister to New York, she was on one of the flights. Here she seeks to understand the fragility of memory and the impact of trauma. With a 50,000-copy first printing.
Hughes, Frieda. George: A Magpie Memoir. Avid Reader: S. & S. Jun. 2023. 272p. ISBN 9781668016503. $28. MEMOIR
The daughter of Ted Hughes and Sylvia Plath, painter/poet Hughes lives in the Welsh countryside with a passel of animals, some rescued. Her rescues have included a baby magpie she saved from a nest destroyed in a storm, whom she named George. Here she recounts George's transformation from a terrified bundle of damp feathers to a charming and affectionate companion, transforming her own life even as she sorrowfully contemplates the time when he'll have to fly away.
Hull, Anne. Through the Groves: A Memoir. Holt. Jun. 2023. 224p. ISBN 9780805093377. $26.99. Downloadable. MEMOIR
Can you imagine growing up in an orange grove in Florida, with Disneyland being built nearby? That's what Pulitzer Prize–winning poet Hull's childhood was like, and it wasn't all happy. Even as the natural landscape fell to Disneyfication, the polarity between her sometimes dangerously dreamy father and ambitious Brooklyn-born mother made for confusion. Hull finally realized that she had to leave home, especially as her own sexuality emerged. With a 75,000-copy first printing.
Lekas Miller, Anna. Love Across Borders: Passports, Papers, and Romance in a Divided World. Algonquin. Jun. 2023. 256p ISBN 9781643752334. $27. Downloadable. MEMOIR
U.S. journalist Lekas Miller fell in love with Syrian Salem Rizk in Istanbul, where they were both reporting on the Syrian civil war. When Turkey began clamping down on refugees, leaving Salem with nowhere to go (he could not return to Syria), she worked her way through his asylum claims and the U.S. ban on Muslim immigrants to bring him to the United States as her husband. Here she recounts their story and those of similar couples while plumbing the history of discriminatory laws worldwide that have restricted travel.
Page, Elliot. Pageboy: A Memoir. Flatiron: Macmillan. Jun. 2023. 272p. ISBN 9781250878359. $29.99. CD/downloadable. MEMOIR
Currently starring in the hit series The Umbrella Academy, Page is not just an Academy Award–nominated actor but a notable trans advocate. His much-anticipated memoir shares his thoughts on love, gender, mental health, relationships, and life in Hollywood. With a 750,000-copy first printing.
Paul, Chris with Michael Wilbon. Sixty-One: Life Lessons from Papa, On and Off the Court. St. Martin's. Jun. 2023. 336p. ISBN 9781250276711. $30. Downloadable. MEMOIR
A 12-time NBA All-Star and two-time Olympic Gold medalist currently playing for the Phoenix Suns, Paul here discusses a lot more than basketball. The day after he signed a letter of intent to play college basketball, he learned that his grandfather had died from a heart attack following an assault, and he recounts his grandfather's inspirational role in his life and in the larger Winston-Salem community. His grandfather died at age 61, and Paul honored him the day after his burial by scoring 61 points. With a 300,000-copy first printing.
Shields, Aomawa. Life on Other Planets: A Memoir of Finding My Place in the Universe. Viking. Jun. 2023. 352p. ISBN 9780593299180. $28. MEMOIR
Told by a white male professor that as a young, fashion-loving Black woman she didn't fit into her astrophysics PhD program, Shields left to pursue acting. But a day job working for NASA's Spitzer Space Telescope pulled her back, and after returning to school as the oldest and the only Black student in her PhD cohort, she's now the Clare Boothe Luce Associate Professor in the Department of Physics and Astronomy at the University of California, Irvine.
Styron, Rose. Beyond This Harbor: Adventurous Tales of the Heart. Knopf. Jun. 2023. 400p. ISBN 9780525659020. $32. MEMOIR
The author of four volumes of poetry; a human rights activist who cofounded Amnesty International USA and chaired PEN's Freedom-to-Write Committee and the Robert F. Kennedy Human Rights Awards; a celebrated hostess and friend to the likes of Arthur Miller, James Baldwin, and the Kennedys; and wife of the Pulitzer Prize–winning novelist William Styron, Rose Styron offers a thoroughgoing memoir of her rich and rounded life.
Viren, Sarah. To Name the Bigger Lie: A Memoir in Two Stories. Scribner. Jun. 2023. 304p. ISBN 9781982166595. $28. MEMOIR
While doing research for a book about her high school philosophy teacher, who taught students to question everything, Viren was waylaid when her wife, Marta, was notified that she was being investigated for sexual misconduct at the university where they both teach. While striving to uncover the accuser and prove Marta's innocence, Viren was drawn back to her high school teacher's reflections on the nature and nuances of truth.