Ellroy, Follett, Jiles, Millner, and debuter Rogerson.
Click here for additional new Prepub Alert columns
Ellroy, James. The Enchanter. Knopf. Sept. 2023. 416p. ISBN 9780593320440. $29. HISTORICAL/NOIR
Follett, Ken. The Armor of Light. Viking. (Kingsbridge, Bk. 4). Sept. 2023. 958p. ISBN 9780525954996. $38. CD.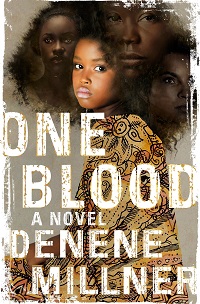 HISTORICAL
Jiles, Paulette. Chenneville: A Story of Loss, Murder, and Vengeance. Morrow. Sept. 2023. 352p. ISBN 9780063252684. $30. CD. HISTORICAL
Millner, Denene. One Blood. Forge. Sept. 2023. 432p. ISBN 9781250276193. $29.99. CD/downloadable. HISTORICAL
Rogerson, Phoenicia. Herc. Hanover Square: Harlequin. Sept. 2023. 384p. ISBN 9781335016775. $30. CD. HISTORICAL/LGBTQIA+
Smoothly blending history and mystery in a signature style that also stamps this as literary, celebrated "L.A. Quartet" novelist Ellroy follows a disgraced ex-cop trudging along the city's grittier edges after Marilyn Monroe's death and a starlet's kidnapping in The Enchanters. Following A Column of Fire, Follett's The Armor of Light revisits Kingsbridge, England, as it undergoes momentous change during the Industrial Revolution and Napoleon starts hollering across the Channel. In Chenneville, National Book Award finalist Jiles follows a Union soldier post–Civil War as he tracks down the man who murdered his sister and her family. In the New York Times best-selling Millner's One Blood, a Black girl named Grace is separated from her beloved grandmother and sent north from 1960s Virginia to live with her high-aspiring aunt, then separated from the boy with whom she falls in love. Debuter Rogerson's Herc is a queer reenvisioning of Hercules, expanding on secondary characters in his story.