Mystery so fresh that not all have plot details available; two Christmas mysteries should bring good cheer.
Click here for additional new Prepub Alert columns
Alexander, Tasha. A Cold Highland Wind. Minotaur: St. Martin's. (Lady Emily Mysteries, Bk. 17). Oct. 2023. 304p. ISBN 9781250872333. $28. Downloadable. MYSTERY/HISTORICAL
Vacationing with her family at Cairnfarn Castle, the Scottish estate of friend Jeremy, Duke of Bainbridge,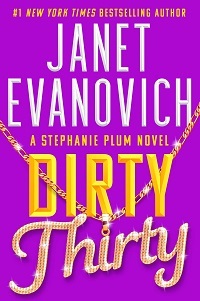 Lady Emily must untangle the relationship between the murder of the duke's gamekeeper and the widow of a previous lord, thrown from her home and accused of witchcraft in 1676, two centuries previously. The runic stone gently placed on the victim's forehead complicates matters. With a 40,000-copy first printing.
Andrews, Donna. Let It Crow! Let It Crow! Let It Crow! Minotaur: St. Martin's. (Meg Langslow Mysteries, Bk. 34). Oct. 2023. 304p. ISBN 9781250893963. $27. CD/downloadable. MYSTERY
When her blacksmithing mentor smashes his wrist before a big competition set to be filmed at the estate of a retired heavy metal drummer, Meg reluctantly steps in, hammer and anvil at the ready. But she's not prepared for how competitive the event will be, and with all that heavy metal at hand, there could be trouble. With a 40,000-copy first printing.
Brown, Rita Mae. Lost & Hound. Ballantine. ("Sister" Jane, Bk. 15). Oct. 2023. ISBN 9780593357576. $28. MYSTERY
No plot details yet, but fans will be happy that "Sister" Jane Arnold, Master of Foxhounds for the Jefferson Hunt in Virginia's Blue Ridge Mountains, is in the saddle again and coaxing some four-legged buddies to help her solve another crime.
Evanovich, Janet. Dirty Thirty. Atria. Oct. 2023. (Stephanie Plum, Bk. 30). 320p. ISBN 9781668003091. $29.99. CD. MYSTERY
Bounty hunter Stephanie Plum is back in a milestone—her 30th adventure—and though we don't yet know what she'll be up to, she'll doubtless be pulling in her wild and reckless family and friends.
Hannah, Sophie. Hercule Poirot's Silent Night. Morrow. Oct. 2023. 320p. ISBN 9780062991638. $30. CD. MYSTERY
Since 2014's The Monogram Murders, Hannah has been crafting mysteries starring Agatha Christie's beloved Hercule Poirot, but this is the first Poirot Christmas mystery. At the moment, what happens is as secret as what's under the tree, but note that the most recent in the series, The Killings at Kingfisher Hill, was named a New York Times Best Book To Give. With a 75,000-copy first printing.
Kelly, Julia. A Traitor in Whitehall. Minotaur: St. Martin's. (Parisian Orphan, Bk. 1). Oct. 2023. 304p. ISBN 9781250865489. $28. Downloadable. MYSTERY/HISTORICAL
Daughter of Sir Reginald Redfern and wild young Frenchwoman Genevieve, Evelyne was famously fought over when her parents divorced, earning her the sobriquet "the Parisian Orphan." In World War II London, a grown-up Evelyne works as a secretary in Winston Churchill's cabinet war rooms, but she pulls out her amateur sleuthing skills (having read lots of mysteries) when a young colleague is murdered. Kelly, an internationally best-selling author of historical fiction (The Lost English Girl), launches a mystery series; with a 75,000-copy first printing.
Kelly, Sofie. Paws To Remember. Berkley. (Magical Cats, Bk., 15). 304p. ISBN 9780593548707. $27. MYSTERY/COZY
When remains are discovered behind the walls of a store run by an artists' co-op, soon determined to be those of a woman who has been missing for 30 years, librarian Kathleen Paulson enlists the help of her "magical cats" to help her discover what happened. Next in the New York Times best-selling series.
McDorman, Dann. West Heart Kill. Knopf. Oct. 2023. 288p. ISBN 9780593537572. $28. lrg. prnt. MYSTERY
Private detective Adam McAnnis likely regrets agreeing to join an old college friend for the Bicentennial weekend at the exclusive West Heart club in upstate New York. The other guests are remarkably standoffish, one of them turns up dead just before a massive storm blows out the power, and that's just the start of the mayhem. An Emmy-nominated TV news producer, McDorman debuts with a mystery that reportedly takes a standard trope and then changes the rules.
Mukerji, Ritu. Murder by Degrees: A Mystery. S. & S. Oct. 2023. 304p. ISBN 9781668015063. $27.99. MYSTERY/HISTORICAL
In 1875 Philadelphia, Dr. Lydia Weston is readying herself for the courses she teaches at the Woman's Medical College of Pennsylvania when she learns that one of her patients was pulled from the Schuylkill River and declared a suicide. But she voices her doubts, and this brings her into the police investigation. A debut from practicing internist Mukerji.
Munier, Paula. Home at Night. Minotaur: St. Martin's. Oct. 2023. 352p. ed. by Peter Wolverton. ISBN 9781250887894. $29. CD/downloadable. MYSTERY
Retired military police officer Mercy Carr is moving in with Troy, and they need lots more space for their many dogs, a cat, and other assorted animals. But when she brings along loyal Belgian Malinois Elvis to check out Grackle Tree Farm, a tumble-down Northshire manor with a colorful history, he sniffs out a dead body in the library. With a 30,000-copy first printing.
Rosenfelt, David. 'Twas the Bite Before Christmas. Minotaur: St. Martin's. Oct. 2023. 304p. ISBN 9781250828842. $26. CD. MYSTERY
Lawyer Andy Carpenter is happy to be at the Tara Foundation's annual Christmas party, especially because two-time foster-fail Derek Moore is there; he agreed to take in two senior dogs temporarily, then ended up adopting them and is now looking for a third. But the police are looking for Derek, accusing him of murder, and Andy sets out to prove Derek's innocence. From the Shamus Award–winning Rosenfelt; with a 50,000-copy first printing.