Four titles in performing arts and literature to round out the season.
Click here for additional new Prepub Alert columns
Jones, Dylan. Loaded: The Life (and Afterlife) of The Velvet Underground. Grand Central. Dec. 2023. 320p. ISBN 9781538756560. $30. Downloadable. MUSIC
Mamet, David. Everywhere an Oink Oink: An Embittered, Dyspeptic, and Accurate Report of Forty Years in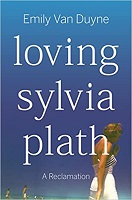 Hollywood. S. & S. Dec. 2023. 256p. ISBN 9781668026311. $27.99. PERFORMING ARTS
Patterson, James & Mark Seal. What Happens in Vegas. Little, Brown. Dec. 2023. 400p. ISBN 9780316406901. $32.50. PERFORMING ARTS
Van Duyne, Emily. Loving Sylvia Plath: A Reclamation. Norton. Dec. 2023. 320p. ISBN 9781324006978. $28.95. LITERATURE
In Loaded, award-winning journalist Jones (the Guardian, GQ) offers an oral history of the Velvet Underground, the influential Sixties-onward group whose edgy songs revealed the underside of the shiny-bright Age of Aquarius (60,000-copy first printing). In Everywhere an Oink Oink, the now controversial Pulitzer Prize–winning playwright and scriptwriter Mamet relates his years in Hollywood, during which he wrote dozens of scripts and was fired from dozens of movies, directing 11 himself. Mega-best-selling novelist Patterson and Vanity Fair contributing editor Seal join forces to take us on a 24-hour tour of America's glitter city, explaining What Happens in Vegas (200,000-copy first printing). In Loving Sylvia Plath, Fulbright Scholar Van Duyne writes empathetically about the poet as shaped by emotional abuse rather than depression.