Award winners and major players in the literary field.
Click here for additional new Prepub Alert columns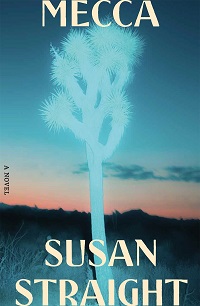 Bennett, Claire-Louise. Checkout 19. Riverhead. Mar. 2022. 288p. ISBN 9780593420492. $27. Downloadable. LITERARY
Having wowed astute readers with her debut, the Dylan Thomas Prize short-listed Pond, Bennett returns with the story of a young woman from a working-class town near London who discovers the glories of writing as a schoolgirl. As she grows older, she is befriended by a Russian man who gives her a copy of Nietzsche's Beyond Good and Evil, fueling a reading habit, and even after a terrible betrayal she keeps loving the characters she creates.
Bulawayo, NoViolet. Glory. Viking. Mar. 2022. 416p. ISBN 9780525561132. $27. lrg. prnt. Downloadable. LITERARY
The long wait is over after the 2013 publication of the multi-award-winning, Man Booker Prize finalist We Need New Names, which led to Bulawayo's being given National Book Award 5 Under 35 honors. In her new book, Old Horse, the oppressive leader of the fictional country of Jidada, finally plummets from grace, and the country's animal kingdom seeks liberation in a story that aims to show us that power can be crushed as long as those who counter it remain smart, imaginative, and relentlessly optimistic. Meanwhile, Destiny returns from exile to bear witness to the country's makeover and to record the role women have long played in Jidada's survival.
Ditlevsen, Tove. The Trouble with Happiness: And Other Stories. Farrar. Mar. 2022. 224p. tr. from Danish by Michael Favala Goldman. ISBN 9780374605605. $26. LITERARY
Danish author Ditlevsen died a suicide in 1976 after the tumultuous life she illuminated in The Copenhagen Trilogy, a tripartite memoir that has recently caught fire in the Anglophone world as an important work of literature; comparisons have been made to Elena Ferrante's "Neapolitan Quartet." Never before translated into English, this story collection often embodies quiet but awful meanness: a husband chases away his wife's beloved cat, and a woman angry with her own circumstances dumps a beloved housekeeper. With a 35,000-copy first printing.
Griffin, Anne. Listening Still. St. Martin's. Mar. 2022. 352p. ISBN 9781250200617. $27.99. CD. LITERARY
Jeanie Masterson can hear the dead, an inherited gift that has helped her undertaker family thrive in their small Irish town. It's not easy—sometimes, she carefully doesn't share what the dead have said—and after leaving school nearly two decades ago to join the business and settle into mindless marriage, she has a chance to follow another path. Following Griffin's debut, When All Is Said, a No. 1 Irish Times best seller. With a 75,000-copy first printing.
Handke, Peter. The Fruit Thief: or, One-Way Journey into the Interior. Farrar. Mar. 2022. 336p. tr. from German by Krishna Winston. ISBN 9780374906504. $28. LITERARY
Stung by a bee, Handke's protagonist decides to change his life. He crosses Paris in search of a young woman called the Fruit Thief, who is also interested in traveling to an area in northwestern France called the Vexin Plain. The simple act of traveling to and finally through the plain's special topography captures more interior and personal travels in this latest from Nobel laureate Handke. With a 30,000-copy first printing.
Hubbard, Ladee. The Last Suspicious Holdout: Stories. Amistad: HarperCollins. Mar. 2022. 208p. ISBN 9780062979094. $24.99. LITERARY
Bearing Ernest J. Gaines and Hurston/Wright Legacy honors forThe Talented Ribkins and an LJ-starred review for The Rib King, Hubbard now offers a collection of stories set in a Black neighborhood in the South and dating from the Clinton to the Obama administrations. Involved fathers, grandmothers and granddaughters, cousins and uncles—all represent the close family bonds depicted here. With a 50,000-copy first printing.
Kauffman, Rebecca. Chorus. Counterpoint. Mar. 2022. 272p. ISBN 9781640095182. $26. LITERARY
Readers like me who have admired Kauffman since the publication of Another Place You've Never Been, long-listed for the Center for Fiction First Novel Prize, will be happy to see her return with this packed family tale. Set in the first half of the 20th century, it features the Shaw siblings and how they grew, each offering a distinctive version of their mother's death and one sister's scandalous pregnancy yet bonding as they take on new and different roles and caretake their aging father.
Meginnis, Mike. Drowning Practice. Ecco. Mar. 2022. 400p. ISBN 9780063076143. $27.99. LITERARY
Meginnis has a wild if intimately involving imagination—his debut, Fat Man and Little Boy, offered a surreal slant on the terrible atomic bombing of Japan at the end of World War II by reconceiving the bombs as human and in fact brothers—and he's at it again. His second novel posits that one night everyone on Earth has the same dream of being escorted to death by a loved one on November 1, spurring the conviction that the world will end after Halloween. Lyd and her daughter, Mott, join a troupe of travelers aiming to live fully until the end, regardless of the uncertainty, though Mott's estranged father has a different idea of what they should be doing. With a 75,000-copy first printing.
Mohamed, Nadifa. The Fortune Men. Knopf. Mar. 2022. 320p. ISBN 9780593534366. $27. Downloadable. LITERARY
A Granta Best of Young British Novelists, Mohamed ( Black Mamba Boy) draws on real-life events in this story of young Somali sailor Mahmood Matton, the last individual to be sentenced to death in Cardiff, Wales. In 1952, Mahmood was falsely accused of killing a shopkeeper in Tiger Bay but steadfastly believed that justice would prevail. He didn't count on how racism and a corrupt legal system would combine to defeat him.
O'Nan, Stewart. Ocean State. Grove. Mar. 2022. 240p. ISBN 9780802159274. $27. LITERARY
A young woman is murdered in 2009 working-class Rhode Island, and events unfold from the perspectives of characters: Angel, the murderer; Birdy, her victim; Carol, Angel's mother; and Marie, Angel's younger sister, who looks back on a tragedy spurred by Angel's and Birdy's love for the same teenage boy. From O'Nan, author of the nationally best-selling, Los Angeles Times Book Prize finalist Last Night at the Lobster.
Osunde, Eloghosa. Vagabonds. Riverhead. Mar. 2022. 320p. ISBN 9780593330029. $28. Downloadable. LITERARY
Vagabonds: in Lagos, Nigeria, says first-timer Osunde, they're the poor, the queer, the displaced, the renegades, here including a driver for a politician who holds scary power over others, a lesbian couple tenderly in love and into their BDSM work, and a woman seeking escape from her violent husband. A Plimpton Prize winner and Lambda Literary Fellow, among other honors, Osunde introduces us to this diverse list of characters by escorting us through the city's markets, churches, underground clubs, and hotels, showing us lives lived as resistance. This debut looks to be big.
Shepherd, Peng. The Cartographers. Morrow. Mar. 2022. 400p. ISBN 9780062910691. $27.99. lrg. prnt. LITERARY
Following her eerie and suspenseful debut, The Book of M, Shepherd returns with another literary mind twister. Nell Young's great, fiery passion is cartography, so she is devastated when her father, a legendary cartographer, fires her and seeks to undermine her reputation—all because of an argument over a much-folded, much-faded gas station highway map. When he's found dead in his office—at the New York Public Library, no less—she discovers the map in a desk drawer and sets out to uncover the secrets surrounding this particular artifact and her own family. With a 75,000-copy first printing.
Straight, Susan. Mecca. Farrar. Mar. 2022. 384p. ISBN 9780374604516. $28. LITERARY
Descended from both the Indigenous people and the Spanish colonizers of California, Johnny Frias feels completely at home in its small town, canyons, and byways, and his story as unwound here by the sharp-minded, lush-voiced, multi-award-winning Straight creates a portrait of the state itself. Johnny works for the California Highway Patrol, ticketing speeders whose racist insults he brushes aside and trying to forget an incident from his rookie year. At the time, he killed a man who was assaulting a young woman, and two decades hence the consequences of his actions are exploding. With a 50,000-copy first printing.