We have rounded up a selection of interesting animal cams, online videos, and live virtual animal experiences to allow you to find some joy watching adorable animals at play.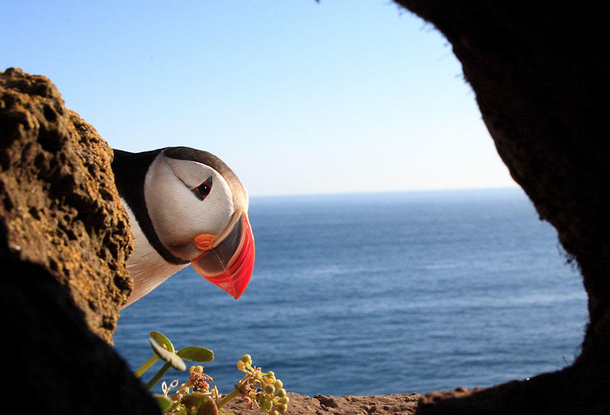 If you're looking for a relaxing and enjoyable pastime, try virtually watching animals frolic in their natural habitats. There are now live animal webcams in places all around the world, as well as several types of virtual experiences that allow you to interact with all kinds of creatures at zoos and aquariums. In addition, animal lovers can view a plethora of free, appealing animal videos anytime on YouTube. Viewing animals online is safe as well as entertaining, and also provides a window into different species and habitats that we would not be able to see otherwise.
Here, we have rounded up a selection of interesting animal cams, online videos, and live virtual animal experiences to allow you to find some joy watching adorable animals at play. Not all of the cams operate around the clock, so be sure to check the details. Also, while many of the experiences listed here are free, some of the virtual ones cost a fee and require registration.
Penguins at the Shedd Aquarium
Penguin lovers can register for a 45-minute small group virtual experience with these unusual birds. For a fee of about $50, you will get to virtually see the aquarium's penguins up close, learn about their anatomy and grooming, and go behind the scenes of their home at the aquarium, which is located in Chicago, IL. You can also ask the zoo staff any questions you have about penguins.
Monterey Bay Aquarium live cams
This renowned California aquarium has a number of web cams where visitors can experience the wonders of the ocean from the comfort of home. Each video stream is accompanied by soothing music, which can help you relax as you watch sea creatures glide and float through the water. Highlights include a sea otter cam and the coral reef cam. There is also a jellyfish cam, which is especially peaceful and soothing. Each of the live cameras operates on a different schedule.
Virtual Wild Encounters at the Bronx Zoo
The Bronx Zoo has started offering virtual encounters with its animals for a fee. These 15-minute sessions take place on Zoom for, and participants can view different zoo animals up close, and learn about how to take care of them. The virtual encounters are available with many interesting and unusual creatures, including porcupines, a warthog, a camel, and an armadillo.
Wolong Grove Panda Yard
The Wolong National Nature Reserve in central China protects giant pandas and encourages these endangered animals to breed. The live cam provides views into 11 different yards in the park, and you can watch adult and baby pandas as they play, eat bamboo, climb trees, and more. This cam is part of the explore.org network, which provides wilderness livestreams in locales all over the world.
Baby Animal Videos at the Smithsonian's National Zoo
The Smithsonian's National Zoo has an array of free animal videos available for on-demand viewing on its YouTube channel. Highlights here include a playlist of baby animal videos, where you can tune in to watch short, adorable videos of the zoo's panda cubs, baby gorillas, cheetah cubs, a newborn gazelle, and even naked mole-rat pups. One of our favorite baby animal videos shows a kiwi chick emerging from its shell.
The Hippo cam at San Diego Zoo
This large zoo in San Diego stepped up its online and virtual offerings during the pandemic. One of its newest additions is a hippo cam where viewers can watch these gentle giant bobs in the water and munch on grass. The zoo has a number of other animal cams, including an ape cam, where you can watch orangutans and siamangs, as well as a tiger cam and a giraffe cam.
Audubon Bird Cams
Bird lovers will enjoy exploring the National Audubon Society's many live bird cams. These livestreams follow Atlantic puffins in Maine, osprey nests in Connecticut, and sandhill cranes in Nebraska, among others. Some of these cams are more active during certain seasons and migration periods.
Tembe Elephant Park
Tembe Elephant Park in South Africa is a remote park that is home to some of the largest elephants on the planet. A wide range of other animals, including lions, leopards, rhinos, buffalos, and an array of birds also live there. Many of these other animals can be seen from time to time on the live cam. This cam is also part of the explore.org network.
Virtual Animal Experiences at the Houston Zoo
The Houston Zoo now offers visitors the chance to watch different animals through live virtual experiences. You can watch animals as they get fed and go through training exercises, and listen to a zookeeper explain how to care for the animals. Among the animals available for these types of virtual experiences are flamingos, elephants, gorillas, giraffes, otters, and more.