Here are some sources to help you fill the freezer, yourself, and your loved ones with wholesome and delicious meals.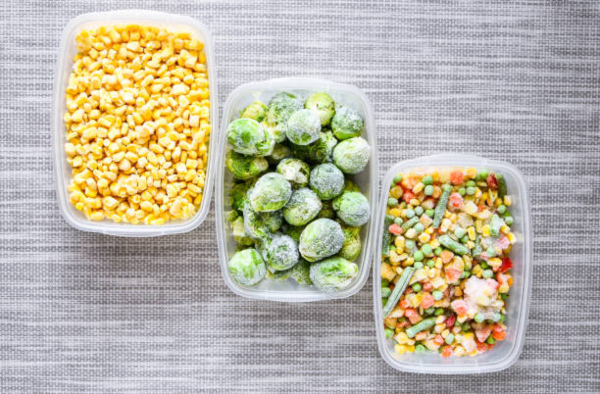 The holidays are fast approaching, which means our days are about to become a little more frenetic than usual. During this busy time of year, getting dinner on the table can become a chore instead of a joy.
Sure, take-out is an option, but ordering in gets expensive and monotonous. Another choice is that precious and overlooked kitchen tool: your freezer. By being clever and using your time wisely, you can make meals that are just a defrost away. Fortunately, advice is plentiful on how best to prepare your menus to ensure successful dinners down the road. Here are some sources to help you fill the freezer, yourself, and your loved ones with wholesome and delicious meals.
LEARNING RESOURCES
Real Simple has a collection of 20 family-friendly recipes that are sure to become favorites any time of ear. The selections go beyond soups and pasta sauces to creative options such as Chicken and Gruyere Turnovers and Spicy Chipotle Meatballs with Rice. Each recipe comes with suggestions on how to freeze what you make and how long you can store it before serving.
As you would expect, Epicurious, the website for Bon Appetit and the late, great (and much missed) Gourmet magazine has some global and sophisticated offerings for freezer to table. Slow cooker Congee would be welcome at any table, as would Spicy Black Bean and Corn Tacos. This collection features 65 recipes, including great vegetarian options.
Food Network has a compiled 22 recipes its experts feel eschew the notion that freezer food is less satisfying than a freshly made dinner. This list is slightly more predictable with an emphasis on pasta sauces and soups but features a few surprises like Herbalicious Breakfast Casserole from The Pioneer Woman and Freezer Bag Chicken Fajita Stir-Fry. A bit of quick weekend prep can set you up for tasty dining later.
Southern Living has amassed a list of the coziest make-aheads that you would rightly expect from such an established brand. The 20 recipes include such freezer staples as Shepherd's Pie with Potato Crust and Southern favorites like Jambalaya as well as Bacon and Cheddar Grits Quiche.
All Recipes has come up with nearly two dozen options to prepare in advance that will make your family happy. Freezer Friendly Thai Chicken, Indian Dahl with Spinach, and Ronaldo Beef Carnitas all offer enticing alternatives to take-out. This list also has perennial favorites such as Sloppy Joes.
Cooking Light has several choices—Each recipe presented in this assortment is billed as a "twofer," meaning there is enough to eat right away and enough to save for later. Also helpful, there are helpful tips to ensure that your hard work stays as fresh as possible and as tasty as the day it was made. Silky Tomato-Basil Soup with Fresh Corn is luxurious, with tofu standing in for cream.