While most of the art world has had to cope with the complications of museum closures and re-openings over the past 15 months, patrons have been growing hungrier for arts and culture. "We've seen an uptick in our audience getting their art fix—and a connection to beauty—via books," says Thames & Hudson assistant editor Elizabeth Keene. "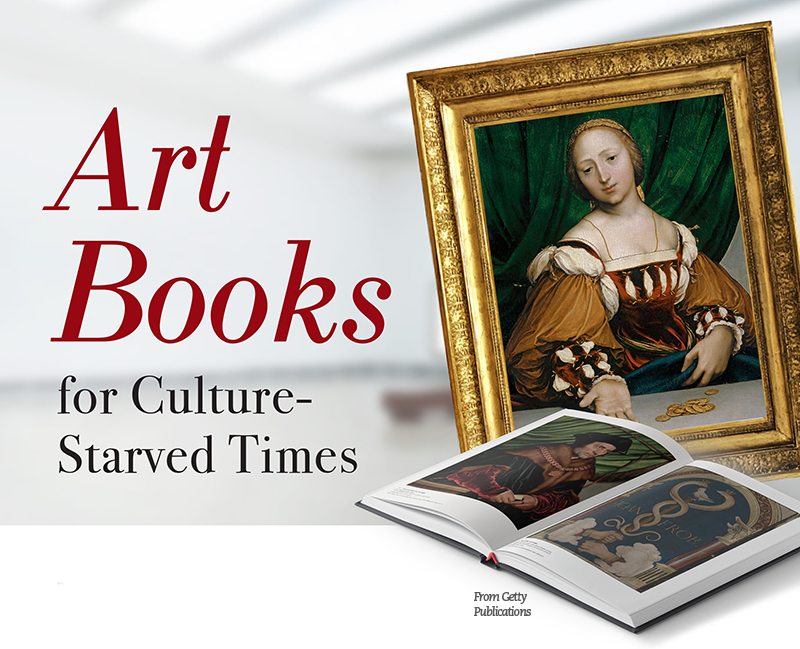 While most of the art world has had to cope with the complications of museum closures and re-openings over the past 15 months, patrons have been growing hungrier for arts and culture. "We've seen an uptick in our audience getting their art fix—and a connection to beauty—via books," says Thames & Hudson assistant editor Elizabeth Keene. "We realized that regular access to an aesthetic experience isn't optional, but essential."
On average, U.S. museums were shuttered for seven months during the pandemic, according to April 2021 research by the American Alliance of Museums. Of those that remained open, many were operating with admittance limits or experiencing reduced attendance.
"I do think there is pent-up demand," says Kara Kirk, publisher of Getty Publications, which is affiliated with the Getty Villa Museum and the Getty Center in Los Angeles. Getty's sites reopened in April and May, respectively. "We aren't back at full capacity, because we still have to limit [attendance] based on county guidelines, but we are seeing great interest in our exhibitions and in visiting and demand for publications."
Fortunately, museums and publishers have worked hard through the pandemic to rejigger their schedules, which means that museum-goers' and readers' patience will soon be rewarded with a profusion of new shows and books. If early reopening trends and post–1919 pandemic economics can tell us anything about how this year will play out, art lovers' appetite for exhibitions and art in all forms will be more voracious than ever.

Getty Publications
Publishing regularly since the mid-1980s, Getty Publications is a division of the J. Paul Getty Trust. It puts out 30–35 titles per year in conjunction with the Getty Museum, Getty Research Institute, and Getty Conservation Institute. In addition to exhibition catalogs and books focused on the Getty's collections and archival holdings, the publisher's titles range from children's books to scientific monographs for research and conservation professionals to trade books on art, art history, conservation, and cultural heritage.
In connection with Lewis Hine's photographs documenting early 20th-century child labor, The Traveling Camera: Lewis Hine and the Fight to End Child Labor by Alexandra S. D. Hinrichs, illustrated by Michael Garland, September 2021, ISBN 978-1-947440-06-7, tells how Hine's undercover reporting led to labor laws that protect children today. This lyrical picture book makes the subject approachable for readers ages 6–9. "Child labor is still a really big issue around the world," says associate publisher Maureen Winter. In fact, "the United Nations has named 2021 the year to eliminate child labor."
Debuting this fall, the Illuminating Women Artists series showcases the lives and work of female artists who were renowned in their time but have been underappreciated since. Notably, the first two titles in the series are written by women. Luisa Roldán by Catherine Hall-van den Elsen, September 2021, ISBN 978-1-60606-732-1, is written for a general audience and profiles the prolific Spanish Baroque sculptor. Celebrated for her painted wood and terra-cotta sculptures, Roldán served as the royal sculptor to two kings of Spain, Charles II and Philip V.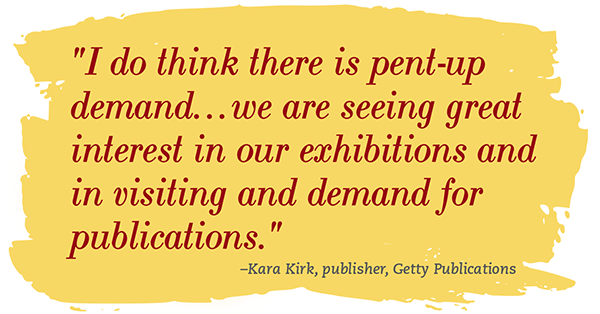 The second title, Artemisia Gentileschi by Sheila Barker, February 2022, ISBN 978-1-60606-733-8, highlights the work of the Italian Baroque artist. "Her name is much more known now than it would have been 40 or even 20 years ago, but she was quite famous during her time," says publisher Kara Kirk. Coincidentally, the Getty recently purchased a major work by Gentileschi, Lucretia (ca. 1627), which graces the cover of the book.
Poussin and the Dance by Emily A. Beeny and Francesca Whitlum-Cooper, October 2021, ISBN 978-1-60606-683-6, accompanies an exhibition opening at the National Gallery in London in October, focusing on French painter Nicolas Poussin's depictions of dance. The show will move to the Getty Center in February 2022. "Tracing the motif through his early Roman production, this publication examines how these works helped their maker confront the problem of arresting motion, explore the expressive potential of the body, and devise new methods of composition," Winter says.
Holbein: Capturing Character, edited by Anne T. Woollett, October 2021, ISBN 9781606067475, is the companion book to the Getty's upcoming exhibition of works by the foremost 16th-century German portraitist, Hans Holbein—the first major U.S. exhibit dedicated to his work. The book covers his entire career, from his early work in Basel to his later success in England. Holbein was renowned for producing portraits of compelling realism, particularly those of the nobles and statesmen in the court of King Henry VIII, including Sir Thomas More and the king himself.

Thames & Hudson [350-375/383]
Founded in London and New York in 1949, Thames & Hudson publishes 150–200 titles per year, all illustrated books on art, architecture, design, and visual culture. "A good chunk of our business is not only publishing college textbooks, but trade books that are adopted by college professors for use in their courses," says assistant editor Elizabeth Keene. "That's a testament to the caliber of authors that we have. They're the top experts in their field."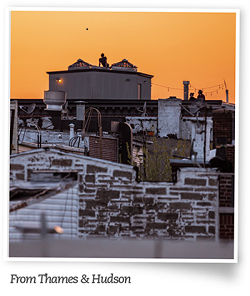 The Flowering: The Autobiography of Judy Chicago, July 2021, ISBN 9780500094389, will publish on the feminist artist and activist's 82nd birthday. This work brings Chicago's two previous autobiographies up to date, revisiting her opinions about art, gender, and race. Long marginalized by art critics and the art world elite due to her outspoken feminism, Chicago will be recognized with her first career retrospective at San Francisco's de Young Museum in August. The exhibition catalog, Judy Chicago: In the Making, ISBN 9780500094327, August 2021, is a coffee table book that features her work, accompanied by beautifully detailed curators' essays.
Thames & Hudson's best-known series, World of Art, includes more than 300 titles, dating back to 1958. The series offers affordable, informed introductions to the work of a single artist, movement, geographic region, or period. Its newest title, Black Art: A Cultural History by Richard J. Powell, September 2021, ISBN 9780500204665, explores the art of the African diaspora and how Black culture is used as both subject and context. "Art reflects social change back to us, and art publishing is part of that," Keene says. "There's increased demand for works created by artists of color, echoing shifts in our society that came to a head in 2020."
During the COVID-19 lockdown in New York City, photographer Josh Katz discovered a community of stir-crazy New Yorkers congregating on interconnected Queens rooftops. On the Roof: New York in Quarantine, October 2021, ISBN 9780500024911, is his documentation of people walking dogs, working out, dating, dancing, giving concerts, and just living—all up on the roof. Keene says, "He has the mind of an anthropologist and is constantly observing people and patterns and how people use space and live in the city." Accompanied by text he wrote himself, Katz's photos speak to resilience, creativity, and how we adapt to adversity.

Milkweed Editions [350-375/394]
Best known for its New York Times best-selling title Braiding Sweetgrass, independent publisher Milkweed Editions was founded in Minneapolis 40 years ago as a literary journal. The small nonprofit press soon began publishing books and now puts out 18–21 new titles a year, mainly focused on poetry, creative nonfiction, and literary fiction. "We say that we publish transformative books," says marketing director Joanna Demkiewicz. "Of course, a transformative experience can take so many different forms."
Dear Memory: Letters on Writing, Silence, and Grief by Victoria Chang, October 2021, ISBN 9781571313928, is the author's debut nonfiction book. A poet with no visual art background, Chang was inspired to document her grief after her mother's death with this art-epistolary-memoir hybrid. The book integrates letters composed by Chang to her parents, grandparents, and others in her life with 34 full-color collages she created.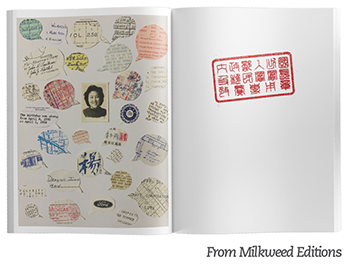 Chang assembled the collages from pictures, documents, tickets, and other materials she found while sorting through her late parents' belongings. As she delved deeper into their history and her book, the collages became increasingly elaborate. "They are a record of her reactions to the detritus of her parents' life," says art director Mary Austin Speaker. "She made them as a way for processing her grief and working through the questions that came up as she was writing the letters."
Chang, whose parents emigrated from China to Taiwan to the U.S., had a lot of questions about her remaining family in China—and no one left to answer them. The book explores the question, "How do you process the death of a parent who has this huge backstory?" Demkiewicz says, "Everyone's parents have huge backstories, right?" One way Chang depicts her processing her parents' deaths, and the mystery of her family history, is by replacing people in the photos used in the collages with Mandarin newspaper clippings. "That kind of illustrates the unreachability of this person," Demkiewicz says.
A book about grief and memory and their ephemeral nature, Dear Memory portrays these themes through repetition, patterns, and revisitation. Demkiewicz thinks this genre-defying book has broad appeal for both creatives and everyone else. "This is an art book to me in the sense that it invites the reader to reconsider how art plays out in their own lives, how it relates to their processing of grief and memory, and how visual the experience of grieving is."


SPONSORED CONTENT