Spanning the sweep of the twentieth century, We Must Be Brave explores the fierce love that we feel for our children and the power of that love to endure. Beyond distance, beyond time, beyond life itself.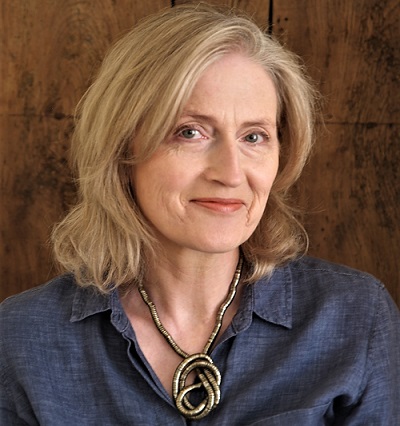 Frances Liardet
Photo by © Robert Heath

Spanning the sweep of the twentieth century, We Must Be Brave explores the fierce love that we feel for our children and the power of that love to endure. Beyond distance, beyond time, beyond life itself.

Filled with explorations of marriage, love, motherhood, poverty, community, and war, this debut novel is perfect for book clubs.
The editors at Putnam had a chance to talk with the author about her inspiration, her characters, and mothering.

What inspired you to write this novel?

The smell of an old-fashioned stone pantry, such as the one my grandmother had, where she kept stewed apples in a china bowl. The sunlight in a doorway, with a flagstoned path outside. A man chopping wood in the distance, the axe falling silently, and then the sound of the blow coming a second later through cold winter air. At some point all those remembered images, along with many others, came together for me in a vibrant and interesting fictional landscape, waiting to be peopled. At the same time I had a child of my own, and I reached the age when I started to think about my parents' and grandparents' lives.

The novel wrestles with the idea of motherhood. Why did you want to write about this theme? Are you a mother?

Yes, I am a mother. When our first child is born, we are faced with a new, helpless little person. We have to get to know this person, and set about looking after them as best we can. Although Pamela isn't a baby—she's five when Ellen meets her—Ellen is still thrown, completely unprepared, into a situation where she has to care for a small and vulnerable child. In both situations the active, day-to-day aspect of mothering is equally paramount. I like the word mothering, rather than motherhood, to emphasize the "do-ing" aspect over the "being," because it's the "doing" that gets to the heart of the book.

While the fighting happens offstage, this is very much a novel of World War II. Why did you want to write about this era? Why do you think it's important for modern-day readers to understand this time in history?

My age—I was born in the 1960s—means that when I think about my parents' and grandparents' lives, I'm thinking about war. The kind of person Ellen is, the generation she was born into, means that both world wars, the first and the second, were an unavoidable part of her life. The repercussions of the First World War—in the form of the widows, orphans, and bereaved parents, the walking wounded—were visible everywhere in the 1920s and 1930s, the period when my grandparents were growing up and when Ellen, who is a little younger than them, was born. This means that not only my parents' generation, but my grandparents' generation too, spent crucial years of their childhoods with a father away fighting, or hospitalized by war, or killed in action. I believe that those years of fatherlessness, privation, and loss have had an enormous influence on the institutions, the family patterns, and the world view of succeeding generations. It is also why fathers, as well as mothers, are important in this book.

Why did you choose to set this novel in the village of Upton. Is Upton a real place?

There is a Hampshire village called Upton, but this is not it. The fictional Upton is a mixture of villages in Hampshire and Sussex that I knew in my childhood, some of them places where my parents and grandparents lived.

Ellen is a woman who rises above so many challenges. How did you come to her character? Is she based on anyone you know?

Ellen is not based on any one real person. I became fascinated by the image of a woman I felt I knew in my childhood but who probably didn't exist as one real person. She walked the lanes with shopping bags, cleaned the church, served school dinners. She wore heavy shoes, thick tan tights, and flowered overalls. She was thin and strong, and completely rooted in her place and her time. Ellen came out of these imaginings, and developed and changed quite slowly over several versions, because it took me time to realize who she needed to be and what she needed to do.

What about Pamela? She's so incredibly alive on the page. Is she based on a real-life child? Are her experiences true to life for war evacuees at the time?

Pamela took her own form quite quickly as I wrote her. I wouldn't like to say she's based exactly on a real-life child, but my daughter was four when I began the book and nine when I finished it! What I especially learned from bringing up a small girl alongside writing the book was the way that children are so changeable, and I think this is useful to remember when creating children on the page. Much as the adults in the book are works of the imagination, so is Pamela, but all imaginary people are drawn in some way from reality.
Pamela, of course, is not a "proper" evacuee. The majority of child evacuees were moved from cities into the safety of the countryside as part of a massive nationwide program of organized resettlement, with a beginning and an expected end. Pamela's arrival in Upton, by contrast, is completely unplanned, the result of a crisis, and no one knows where her journey will take her. But what she shares with the evacuees is the experience of dislocation. While some evacuated children found their new homes to be healthier and more welcoming than the poverty-stricken slums they left behind, many youngsters had a very tough time, and as adults they reported that the war years had a lasting impact on their family relationships and on their mental health. "Proper" evacuee or not, we don't know, in the beginning, how Pamela will fare.

Did you know where Ellen and Selwyn's relationship would lead at the beginning of the novel? Were there moments in their relationship that surprised you while you were writing?

I certainly didn't realize how much they would come to love each other. Selwyn is a survivor of the First World War. When we meet him, near the beginning of the Second World War, we see a man marked by the experiences of his youth and consequently at variance with Ellen, his young wife, on the most important event of her life. It was a joy to go back in time and discover how tender he could be when he first met Ellen—and equally a pleasure to paint a picture of a long marriage in which the love deepens through adversity, and lasts into the later years.

How did you come up with the title We Must Be Brave? What does it mean to you?

The phrase is traditionally taken to be inspiring, but it is also challenging. At the most important crisis in the book, these words are on Ellen's lips. Both Ellen and Pamela are called on to be brave, but at great cost, with repercussions that echo down the decades. Was it right, to be so brave?

Without giving anything away, did you always know how the story would end?

I suppose that the very end was always fairly clear. But how I was to reach this ending, I had no idea, for a long time!

What's next for you?

I am currently continuing my love affair with the village of Upton, exploring the tumultuous life—and breaking heart—of a certain Reverend James Acton. More than this I cannot say!
In the spirit of We Were the Lucky Ones and The Nightingale, We Must Be Brave is a novel about courage and kindness, hardship and friendship, and the astonishing power of love.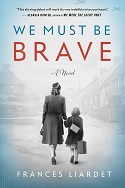 To start reading We Must Be Brave, request an egalley on
Edelweiss or NetGalley.

Click to Read an Excerpt of We Must Be Brave.
Click for a Book Club Kit for We Must Be Brave.

Click for a Book Club Recipe for English Chocolate Biscuits.
SPONSORED BY