If you've not already encountered it, "frictionless" is a word you may be hearing more in libraryland. While we want to deliver good experiences, librarians may want to think twice about eliminating friction.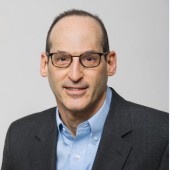 If you've not already encountered it, "frictionless" is a word you may be hearing more in libraryland. While we want to deliver good experiences, librarians may want to think twice about eliminating friction.
There's good reason for academic librarians to pay attention to the user experience. Community members have an abundance of options for physical and virtual spaces in which to conduct their academic tasks. Often, the experience in those spaces is superior to what their academic library offers. The virtual library, despite an abundance of digital resources, can present too little of the convenience those community members seek. To improve the user experience, particularly for websites and library search systems, we are advised to aim for a frictionless experience. Products and services mired in friction are more difficult and time-consuming to use. Removing it delights the user. You may have heard the phrase "Don't make the user think." However, there are questions and concerns about the cascading consequences of simplifying to eliminate thinking. It is reminiscent of past debates about "googleizing" library search systems. What do we lose when students no longer think about search strategies and sources? The dominance of the single search box speaks volumes about how that debate turned out. Perhaps it is time to rethink favoring simplicity over complexity and convenience over challenge, at least for those who have intentionally chosen to commit to deeper learning as a college student.
CONFLICTED ABOUT FRICTION
I've described the contemporary academic library as an institution with one foot in the past and one in the future, as we seek to maintain legacy collections and practices while imagining how to leverage future technology to advance scholarship and learning. Add to the mix our desire to offer community members a memorable user experience, one in which the absence of friction is critical to success. Take something as simple as a library card. Requiring a separate card—acquiring it, keeping it, finding—to check out material adds friction. The mobile-friendly generation wants it all on their phone or simply to be free of such requirements. Yet to a librarian, a library card is a powerful symbolic representation of equitable access, free choice, and education. The prospect of library cards becoming obsolete may feel like heresy to some. Moreover, even those with no sentimental attachment to the card may rightfully have concerns that technologies replacing those cards will breach the user's privacy. How do we resolve our worry that friction-laden library traditions will succumb to our community members' desire for a frictionless experience? And should we? Hard-to-navigate stacks, cryptic interlibrary loan systems, and multi-step processes to accomplish basic tasks may be just what our students and researchers need, according to some experts.
COMPLEXITY HAS ITS VIRTUES
Eliminating friction has its advantages, of course. A change to allow clicking one button to accomplish what was previously a multistep process is hardly likely to elicit complaints. The problem is when a frictionless user experience so simplifies a process that it eliminates the sometimes essential step of thinking before clicking. An even more frictionless process may automatically, by default, launch an action that may be unwanted or undesirable. In his article "Is Tech Too Easy to Use?", Kevin Roose points to multiple technologies that escalate the sharing of misinformation on social media or merely annoy by dragging us to content—or pushing content to us—that is of no interest. To save the user time and effort, these platforms want to do the thinking for us—and too often it's an algorithm doing the decision making. The challenge, according to Roose, is to find the sweet spot where people will encounter just enough friction to make them think that accomplishing a task is worthwhile because it requires some effort, without creating so much friction that they give up before even starting. Gerry McGovern, who writes about web usability, wrote about the dark side of the frictionless experience. The experience is always worse when it involves confusion and frustration to accomplish a basic task (looking at you, library catalog), but oversimplification raises the danger of eliminating thought. McGovern even suggests there is an unethical aspect to designing systems so simple that they encourage poor decision making. Eliminating confusion is good, but not when it is manipulative. Our user experience goal, according to McGovern, should be to give users the information and tools they need to make good decisions without overwhelming or confusing them.
TOUGHER IS SOMETIMES BETTER
Eliminating friction in academia, particularly as it applies to student learning, can be especially troublesome. If students are rarely challenged to think about the search process required to effectively retrieve information, it increases the likelihood they'll give up at the first hint of rigor. There's a difference between a system that is complex and one that is confusing. We do a disservice to our students' learning when our systems so confuse them that they decide to give up and seek their own path of least resistance. Complexity, on the other hand, in the right amount, supports deep learning. Learning expert and faculty member James Lang writes that "effective learning requires a lot of hard work, and students—much like all humans—prefer things to be easy." Lang warns his student about this and provides them with study strategies that intuitively seem harder, but, when practiced and understood, are the superior choice for lasting academic success. That's the big challenge of injecting a modicum of friction into the library experience. Academic librarians need to find the sweet spot, to use Roose's phrase of choice, of consumer convenience and intellectual challenge. If we can accomplish that, ultimately our community members reap the benefits of confronting friction when it matters and enjoying a friction-free experience when it doesn't. Academic librarians need to distinguish between the two and integrate it into the design of the library user experience.