From the Bell Tower has explored the intersection between higher education and academic libraries for over a decade. It's been a time of vast change, but what lies ahead is sure to hasten the pace of what will likely be more radical change. Paying attention to higher education will allow academic librarians to adapt to whatever comes their way.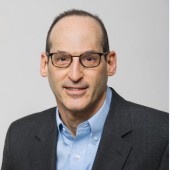 From the Bell Tower has explored the intersection between higher education and academic libraries for over a decade. It's been a time of vast change, but what lies ahead is sure to hasten the pace of what will likely be more radical change. Paying attention to higher education will allow academic librarians to adapt to whatever comes their way.
When we hear a college president is out doing some fundraising, we imagine visits to well-heeled alumni and philanthropists looking to put their name on a building or create scholarships for underrepresented students. But one college president is taking an entirely different, and not necessarily desirable, approach to fundraising. Rob Pignatello, president of the public Lock Haven University, plays guitar and sings at a local brew pub on weekends hoping that customers will drop some cash for the college in the tip jar. According to this article, Pignatello managed to raise $50,000 in the last year, all of it going to help Lock Haven University students cover their college costs. While it's a feel good story, it's much more of a sad commentary on what the future holds for many non-selective, enrollment-in-decline, regional universities and small colleges. We also learn from the article that Lock Haven's enrollment has dropped 42 percent in the last decade. In 2018 the average loan debt of a Pennsylvania college student was $37,000, considerably above the national average of $29,000. This has everything to do with Pennsylvania being ranked 47th in public funding for higher education. Lock Haven, and its president and students, are hardly alone in this predicament.
WHAT WORRIES HIGHER ED LEADERS
Higher education pundits have amassed a long list of what currently ails the academy and what needs to happen in order to self-correct for the future. So many in fact, that there's a blog dedicated to chronicling all the different ways in which higher ed is challenged, at the micro and macro levels. A recent study on the "Transformation Ready Higher Education Institution" reported the top six concerns (in priority order) of the 500 college leaders surveyed:
Competition: Concern about competitors is coming from startups and higher ed alternatives, but there's even more worry about existing peer institutions seeking to gain market share by attracting a competitor's students.
Declining Traditional Age Student Population: This one is well known and already having an impact on New England's small enrollment private colleges—another reason institutions want to grow by attracting a larger share of the diminishing student pool.
Increasing Non-Traditional Student Population: How to attract working adults who seek degree completion programs or need to prepare for a career change is another worry as institutions compete for the same limited pool of potential students.
Declining Federal and State Support: Librarians at publicly supported colleges and universities know this trend all too well, as they are asked to tighten spending and look for ways to maintain or expand services with little or no additional resources.
Declining Public Confidence in the Value of Higher Education: When the public is questioning whether it makes sense to go into deep debt for a college education of uncertain value (even though the data indicates it always does for degree completers) that compounds every problem listed above.
Geopolitical Uncertainty Affecting International Students: Losing full-paying international students is a blow to revenue streams while negatively impacting institutional diversity. These students are hard to replace if they choose to stop coming.
Academic librarians will likely find few new revelations here, but in aggregate this list largely sums up the most significant problems facing higher education institutions. Indirectly, each stands to have a sizeable negative outcome for academic library operations. As always, the notable exception is highly selective, top-rated colleges and universities with endowments that allow them to maintain their status even in the toughest of times.
ALTERNATE HIGHER ED
Having spent decades studying higher education, there is one continually evolving model that makes the most sense to me for tackling the widest range of problems on the "what ails higher ed" spectrum. It emerged early in this soon-to-end decade when the student debt crisis first gained national attention. Why, asked those experimenting with alternate higher education models, must students incur enormous debt with no guarantee they'd find a job that would allow them to pay off that debt while maintaining a decent standard of living? What might allow more people to access an affordable higher education? MOOCs were an early attempt and have met with varying success as they shift to a freemium model. Some colleges are experimenting with boot camp partnerships to offer career-based education at any point along a student's academic experience. These and other approaches are based on the premise of having students gain enough higher education to secure a decent paying job and then return to college, as a lifelong practice, to earn additional degrees, credentials, and whatever skills and knowledge are need to fill a gap or prepare for a new career. Until public funding for higher education makes it accessible to everyone, as it should be, all alternative approaches aimed at reducing debt, providing the basics of a liberal arts education, and putting people into the workforce are likely to have growing public appeal.
UNCHARTED TERRITORY
This premise, short-term education for career development followed by lifelong learning, was elaborated on in the report Stanford 2025, first issued in 2014. An updated version, Stanford 2025 Revisited: Uncharted Territory, acknowledges an even more precarious and uncertain higher education environment and primarily profiles institutions that "have begun to chart new paths through this evolving environment." It helps to understand that the 2014 report promoted a higher education model called Open Loop University, described this way:
Instead of designing institutions for students who would go to college for four years right after high school, Stanford and other universities would be reconfigured so they could offer six years of baccalaureate-level education over students' lifetimes.
This a less disruptive variation on many of the alternate higher education models proposed or attempted over the years, as it still draws on traditional institutional structures. Uncharted Territory then proceeds to showcase 12 institutions, both traditional and nontraditional, that are adopting innovative approaches to rethink how higher education can be delivered in tumultuous times. In addition to serving as a primer for where higher education is right now in terms of current challenges, the big takeaway from Uncharted Territory is that when there are no clear answers to ambiguous, wicked problems, the best approach is to experiment with new approaches and new ideas for how to deliver higher education. African Leadership University leverages technology for peer-to-peer student learning. Indian River State College employs guided pathways to develop its program, highly oriented to student success and completion. Make School is an educational startup example of a project-based, open loop model that offers alternate paths to a bachelor's degree. While there are rarely overnight solutions to the types of challenges facing higher education, Uncharted Territory offers possibilities for how colleges and universities can evolve so that their presidents never need to work for tips in bars in order to keep students enrolled.
PAY ATTENTION AND REMAIN HOPEFUL
Despite these and other challenges, there is reason to remain positive and optimistic about the future of higher education and the library role in supporting it. While it's important to pay attention to the challenging times ahead as our parent institutions confront an uncertain future, we need to remain positive that our library leadership will continue to make an important, even essential, difference to our students, faculty, and researchers. A recurring idea promoted by this column is to simply be alert and attentive to what's happening within and beyond your own institution. What are students', faculty members', and administrators' greatest concerns and challenges? What are they saying they need that's unavailable to them? Pursuing those questions and working with colleagues to imagine how the academic library can take a leadership position in filling unmet needs and gaps in the learning and research enterprise is where we can proactively plot our best future rather than reactively succumb to whatever future is handed to us. Taking advantage of opportunity is how academic libraries will position themselves as an indispensable and irreplaceable contributor to the long-term success of the institution, not simply an afterthought appendage that passively supplies content no matter how many "heart of the institution" references we hear. That is how we always have and will continue to make a difference in higher education no matter what comes next in an uncertain and ambiguous future landscape.
After a decade of reaching out to you from the Bell Tower, this is the final column. It seemed a good idea to end where it began, with a column focused on the intersection of academic libraries and higher education. With all the day-to-day issues confronting academic librarians, paying attention to what's happening in higher education may fall by the wayside. Let's not let that happen. Keeping up with the Chronicle of Higher Education or Inside Higher Ed is good practice, but there's much beyond those two that should be regular reading for academic librarians. I want to thank Library Journal for giving me the opportunity to share these columns over the years, and for all the support from many wonderful editors over the years. I hope you've enjoyed and learned from these columns, been challenged by them, and perhaps taken to thinking differently about your role in academic librarianship and higher education as a result of reading them. Good luck with your keeping up.