As the year turns, so come the trends discussions and lists. There are certainly many that impact the people libraries serve, directly and indirectly. As I was starting to make my own list, Oxford announced its 2019 word of the year, "climate emergency," defined as "a situation in which urgent action is required to reduce or halt climate change and avoid potentially irreversible environmental damage resulting from it."
The word of the year, and what we can do about it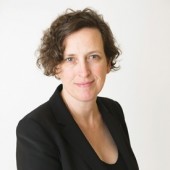 As the year turns, so come the trends discussions and lists. There are certainly many that impact the people libraries serve, directly and indirectly. As I was starting to make my own list, Oxford announced its 2019 word of the year, "climate emergency," defined as "a situation in which urgent action is required to reduce or halt climate change and avoid potentially irreversible environmental damage resulting from it."
"Research reveals a demonstrable escalation in the language people are using to articulate information and ideas concerning the climate," noted the press release. In the past year, the word "emergency" has been written most often in relation to climate, topping other types of emergencies, including those related to health.
"Statistically speaking, this represents a new trend in the use of the word emergency," noted the release. Other modifiers of the word "climate" include action and crisis, words with more intensity than modifiers identified in the past (such as "variability" or "predictions").
Oxford also identifies a Word of the Year shortlist, all of which for 2019 circle around issues related to the climate emergency we face: climate crisis, climate denial, eco-anxiety, ecocide, extinction, flight shame, global heating, net-zero, and plant-based.
"We are clearly struggling to articulate our climate anxiety," Casper Grathwohl, president of Oxford Dictionaries, said in the announcement. "Language cannot seem to keep up with the accelerating sense of urgency around the issue, resulting in a rapidly evolving set of vocabulary with a new word vying for center stage at every turn."

As our communities struggle with the flow of research, ideas, and opinions related to the climate, our libraries can be key resources in the uphill learning ahead. And like Oxford, we don't have to wait passively for them to come to us for help—we can use our platforms to reflect and amplify the urgency we see and convene the conversation.
Beyond that, the work already under way to drive more sustainable thinking in libraries themselves, and to empower library leaders to take the lead on community-wide sustainable initiatives, is more important than ever. To acknowledge and encourage that movement, I end 2019 with a small celebration in the face of this massive challenge, and congratulate the first three libraries to become certified through the New York Library Association's Sustainable Libraries Certification Program: Hendrick Hudson Free Library, Lindenhurst Memorial Library, and Saratoga Springs Public Library.
The people at the helm of these libraries, and others currently advancing through the process of certification, are forging the way to understanding the application of sustainable ideas in practice, on behalf of their communities. We'll be watching and learning, and ready to share their stories in the future as we continue the collective work toward a survivable and, ideally resilient, future.