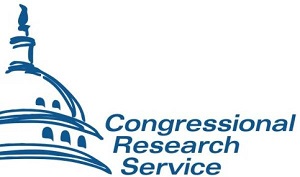 After years of nudging, the Congressional Research Service (CRS)—the in-house think tank for the House of Representatives and Senate—is making its records accessible to the public online for the first time.

The American Library Association (ALA), which has been advocating for such access for two decades, cheered the move. But others worry that the current proposal for digital access to reports, white papers, and other informational resources produced by the organization won't measure up to already available products. Critics say the result could be a bloated and expensive public-facing portal that doesn't substantially improve public access.

The CRS issues nonpartisan reports on issues of interest to members of Congress. These reports run the policy gamut from big picture studies on Medicare premiums to in-the-weeds analyses of livestock feed costs. CRS staffers also conduct research on international issues like foreign relations and forward-looking reports on topics like on the difficulties legislators can expect to encounter in regulating flying cars.

In the coming months, the Library of Congress (LC) expects to make some of these reports, at least, available and searchable online for the general public, using a version of the same functionality that's already available to Congressional staffers. It's a development that advocates like ALA are marking as a big win.

"ALA has called for public access to Congressional Research Service reports for more than 20 years, so we're pleased that Congress included a provision in the March 23 appropriations law that will finally allow the public free online access to CRS reports, including access through local libraries," said Gavin Baker, ALA Washington Office assistant director of government relations, in a statement to LJ. "It's important for CRS to consult with users and stakeholders in implementing the law and to move as quickly as possible to provide the greatest possible public access."

It's that second part the worries critics, including Daniel Schuman, policy director for the transparency and access focused nonprofit Demand Progress. Demand Progress and other organizations, including legislative watchdog govtrack.us, outlined their concerns about the current plans by LC for providing online access to CRS resources.

"We are glad that the Library of Congress is required to start publishing CRS reports online, but the Library's plan falls far short of what the law requires and what we had hoped," Schuman told LJ. So where exactly does the plan stumble?

"The Library will not publish all the non-confidential reports, even though it is required to by law, and it will publish only a handful by the September 18th deadline, when it's supposed to publish them all," Schuman pointed out. "The Library will publish them only as PDFs, which creates problems for the visually impaired and people who want the underlying data."

With a budget line of $1.5 million, it doesn't seem to Schuman like the government is getting a lot of value for its money from this new portal. It's worth noting that Schuman has a dog in the fight: Demand Progress operates everyCRSReport.com, an online tool it developed to make CRS reports available to the public without buy-in from the organization. The site, which has been active since October 2016, serves about 50,000 visitors monthly.

Schuman and his team welcome LC moving in alongside it.

"The value the Library of Congress can add is that the reports it publishes are the official version…. Publication on the Library's website is how you know that you have all the non-confidential reports and that they haven't been altered in any way," said Schuman. "In addition, the Library can provide stable access: non-profit organizations come and go, but the Library can make sure that the historical repository of reports is maintained for public use for years to come."

To Schuman, though, the current system being suggested by CRS and LC doesn't seem likely to make everyCRSreport.com obsolete any time soon.

At press time, CRS had not responded to a request for comment for this story.