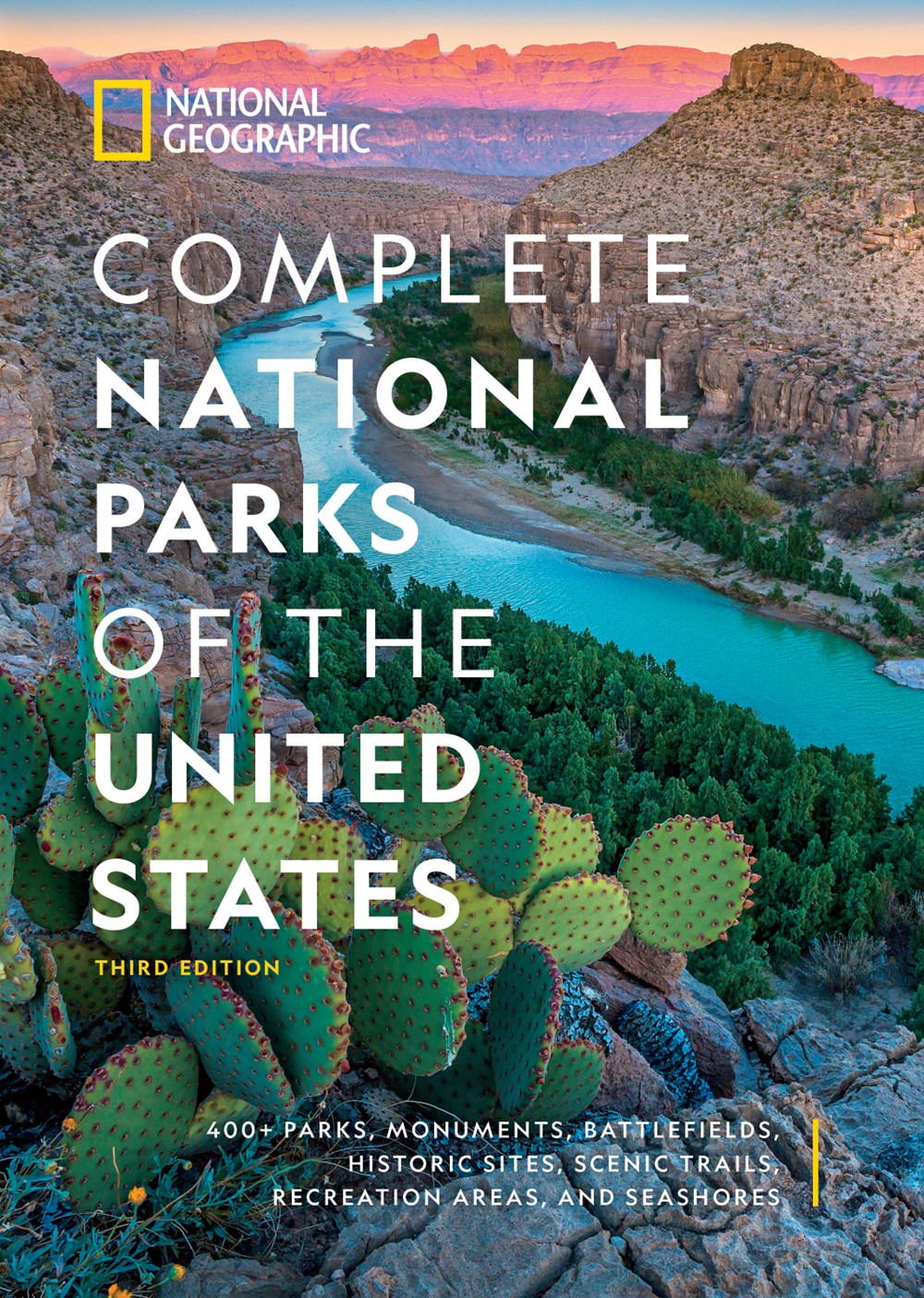 Public and academic libraries alike can benefit from books that draw both browsers and researchers looking for quick facts. Many of the recent and upcoming titles listed offer that versatility, compellingly and factually covering everything from objects carried on the famed Silk Roads to the United States Constitution.
This database contains thousands of primary documents from 1870 through 1920, sourced from eight archives and libraries (including the Library of Congress, the New-York Historical Society, and Yale's Beinecke Rare Book & Manuscript Library). It includes personal and business papers of key industrialists; records from rail, steel, and oil corporations; material on labor disputes, politics, and progressivism; and a variety of visuals on fashion, material culture, and architecture; plus calendars, cartoons, diaries, ephemera, essays, personal correspondence, and reports. It is an outstanding resource for general researchers, scholars, and students of late 19th and early 20th-century American history, culture, and society.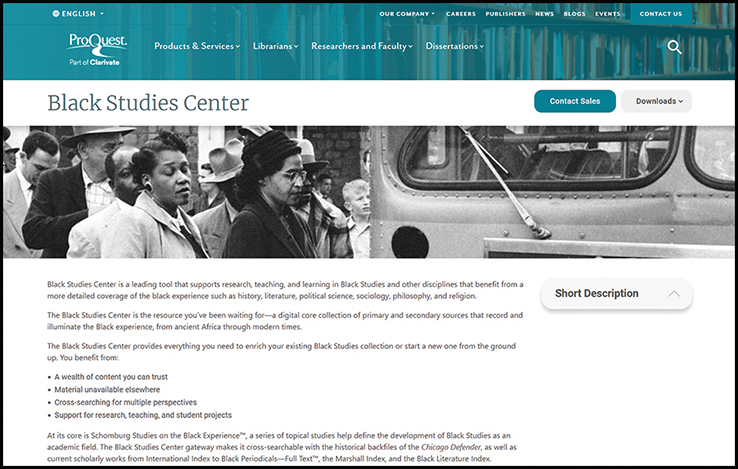 Launched in 2022, this groundbreaking research database brings together ProQuest's rich array of African American studies content from a wide range of sources, including scholarly journals, historical newspapers, encyclopedias, dissertations, and archival materials totaling around 10 million pages. Researchers of all levels will appreciate the database's powerful search, user-friendly design, and extensive scholarly and archival content.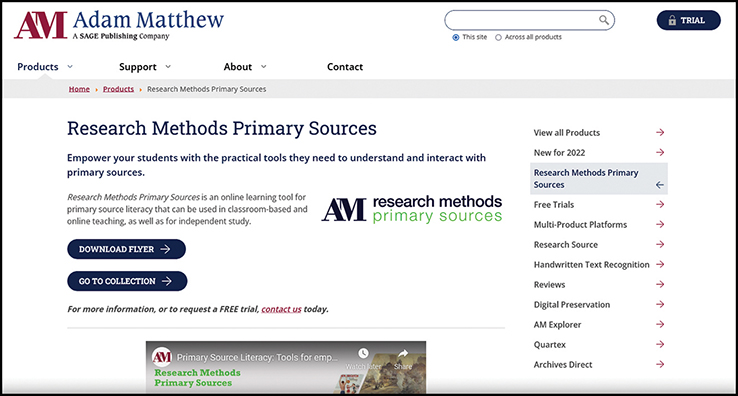 This user-friendly resource, a collaboration between Adam Matthew Digital and Sage Research Methods, is designed to introduce undergraduate students to research methodologies and primary sources. Although aimed primarily at undergraduate students, graduate students new to their field or needing a refresher will also find it useful. Overall, this is a solid choice for institutions supporting undergraduate research in the arts and humanities.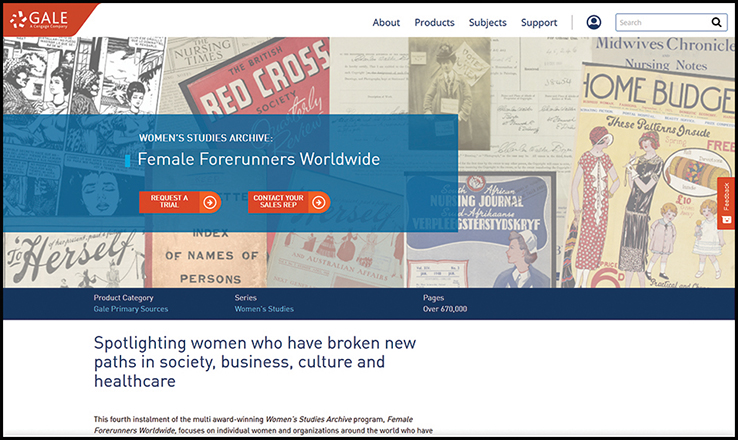 The collection emphasizes female trailblazers in areas such as pop culture, health care, social work, activism, and more. It is a solid selection for institutions that support advanced research in the humanities, history, gender studies, and other scholarly areas with a focus on women's lived experiences.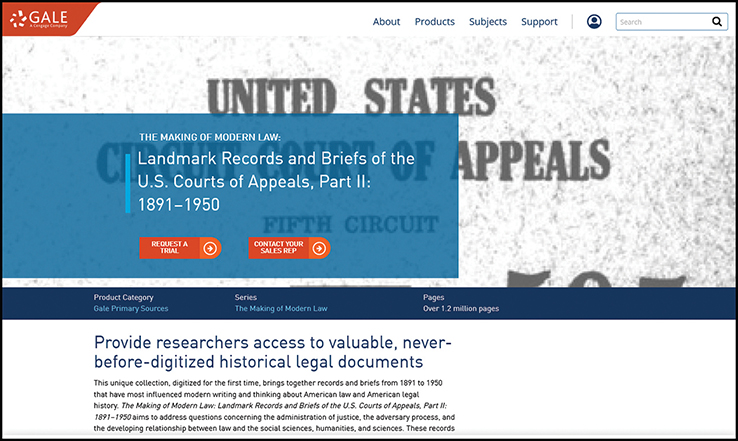 This second installment in Gale's "Making of Modern Law" series chronicles additions of the 11 United States appellate courts from 1891 until 1950. The database comprises nearly two million pages of briefs, appendixes, memoranda, petitions, statements, transcripts, and more. A recommended addition to libraries already subscribing to the "Making of Modern Law" series, this is a key resource not only for legal researchers but also for anyone interested in the economic, political, and social issues of the 1900s.
Though 2021 was another tough year, it also brought spots of joy with these 37 stellar titles selected by the LJ Best Reference Committee.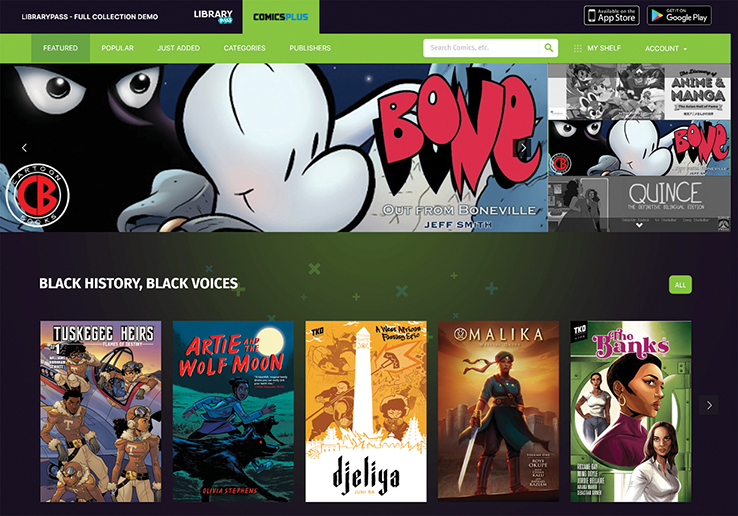 Librarians, students and instrutcors will find tremendous value in these top picks of 2021.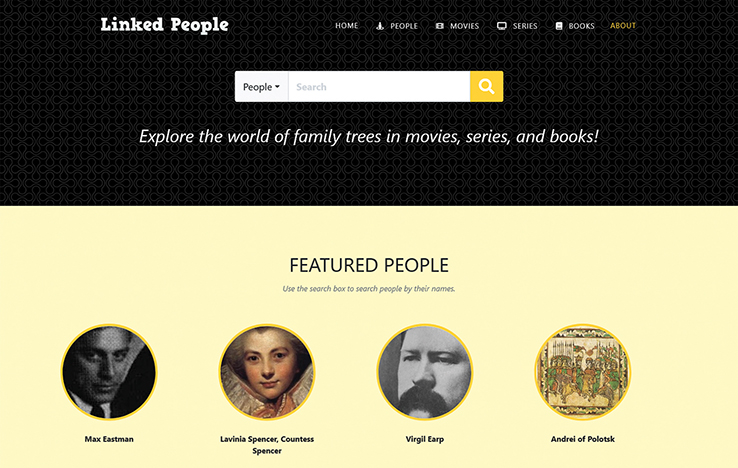 These free resources are a treasure trove of information for casual users, researchers, and librarians.