Recommended for readers curious about Chinese American history or the history of alternative medicine in the United States.
This social and medical history of the role of miscarriage will be useful for people planning a family, women who have had a miscarriage, and gender studies students.
For anyone seeking a factual and fun take on a subject that should never have been, yet still is, taboo, this book will be much appreciated.
This memorable work will be of interest to anyone who has been impacted by cancer, both patients and family and friends.
While the prose is somewhat uneven
Combining historical research, interview information, and personal accounts, Pickert creates a well-rounded and informative overview of breast cancer and its many treatments. Her book leaves readers hoping that progress will continue in a positive direction.
Among the many recent books on the subject of dementia, this is one is particularly moving, beautifully told, and an important addition to memoir and consumer health collections. [See Prepub Alert, 2/11/19.]
Bueno's compassionate book is a must-read for anyone who has experienced a miscarriage or seeks to learn about women's health outcomes.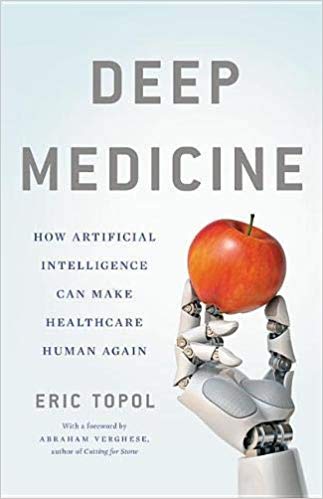 This important, accessible introduction to the promise and limitations of AI as it has thus far developed clearly presents the "state of the field" garnered from extensive research. Readers interested in technology's role in the transformation of medicine will find this an insightful read
Thought-provoking, empowering information that all women should have; essential for public and consumer health libraries.