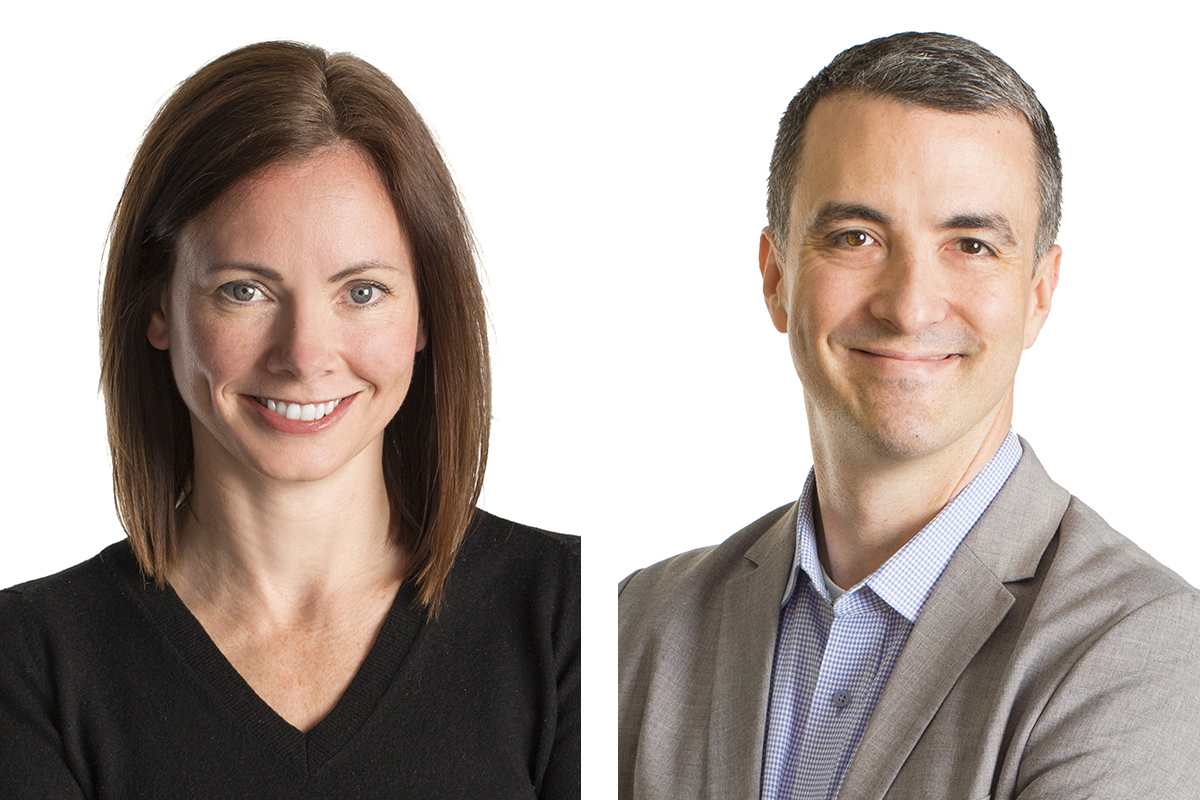 Some libraries are already attempting to reopen their physical locations to the public, at least to some limited extent. Others, in harder hit areas or with local governments more focused on stopping the spread of Coronavirus, are still months away. But all are considering how to reconfigure their space, as well as their service, to best shield staff and patron health.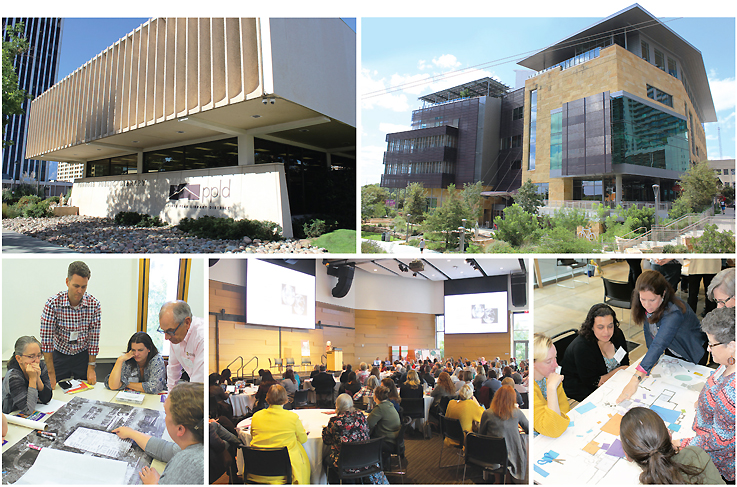 When creating sustainable library designs, planners start by looking at elements that can be reused. Much inspired and practical design has emerged by repurposing and building on or around what already exists: structures, materials, public spaces, personnel—and, as two recent Library Journal Design Institutes in Colorado Springs and Austin demonstrated—community.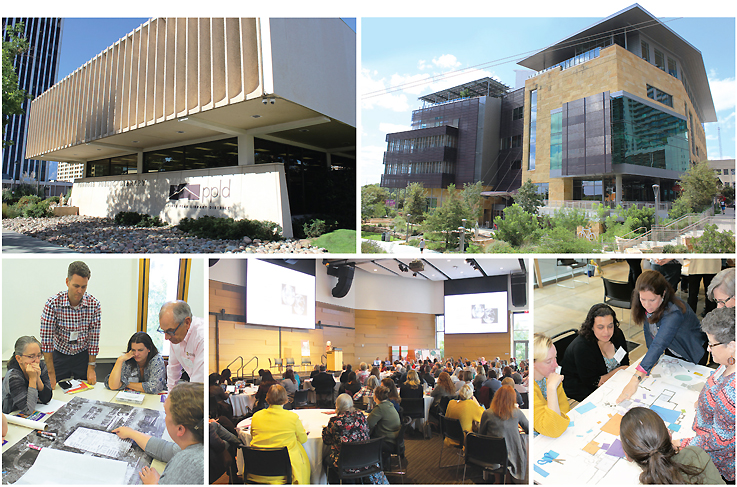 At LJ's 2019 Design Institutes in Colorado Springs, CO, held at the Pikes Peak Library District (PPLD) on September 13, four public libraries in California, Idaho, Texas, and Arizona enlisted architects and attendees to brainstorm on upcoming library design challenges.