Presented by: HarperCollins, Severn House, Simon & Schuster, Zibby Books, and Library Journal
Event Date and Time: Wednesday, February 8, 2023 | 2:00 PM ET / 11:00 AM PT
Are you wondering what you'll be reading this spring? Join this webcast to hear about the latest big-buzzing books that you won't want to miss! Publishing insiders will present their favorite forthcoming can't-put-down titles, from mysteries and feel-good escapism to spirituality and hot-button nonfiction.
Featured Titles:
BOY PARTS
An incendiary debut novel from a brash new talent—a pitch-black comedy, both shocking and hilarious, which fearlessly explores sexuality and gender roles in the twenty-first century.
Exiled from the art world and on sabbatical from her dead-end bar job, Irina obsessively takes explicit photographs of the average-looking men she persuades to model for her, scouted from the streets of Newcastle.
But her talent has not gone unnoticed, and Irina is invited to display her work at a fashionable London gallery. It is a chance to revive her career and escape from the rut of drugs, alcohol, and extreme cinema she's fallen into. Yet the news instead triggers a self-destructive tailspin, centered around Irina's consuming relationship with her best friend, and a shy young man from her local supermarket who has attracted her attention...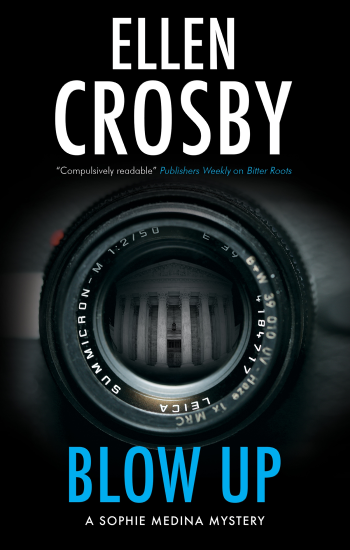 BLOW UP
A simple assignment leads renowned photojournalist Sophie Medina down a dark and dangerous path in this gripping puzzler of a mystery set in Washington, DC.
International photojournalist Sophie Medina and her old school friend Father Jack O'Hara are out for a run on Capitol Hill when they find the body of Associate Supreme Court Justice Everett Townsend lying in an alley, barely alive. Townsend, a diabetic, later dies in the ER from complications due to hypoglycemia.
His tragic death has unexpected repercussions for Sophie when Javi, a young homeless man of Sophie's acquaintance, is murdered. Before he died, Javi told her a shocking story about Townsend that could have a devastating impact on the nation's highest court – and on the American justice system – if word got out.
Unable to persuade anyone that what she learned is true and on the run from whoever is protecting Townsend's dark secret, Sophie searches a collection of her photographs of Washington D.C.'s homeless community, looking for evidence before everything blows up in her face...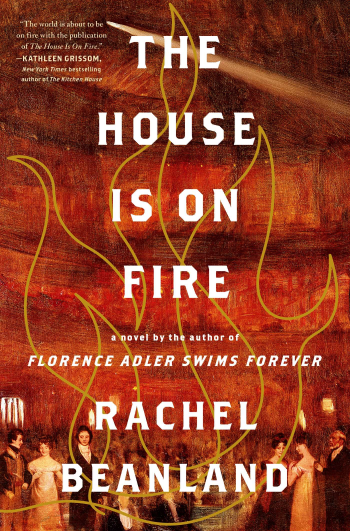 THE HOUSE IS ON FIRE
The author of Florence Adler Swims Forever returns with a masterful work of historical fiction about an incendiary tragedy that shocked a young nation and tore apart a community in a single night—told from the perspectives of four people whose actions during the inferno changed the course of history. Based on the true story of Richmond's theater fire, The House Is on Fire offers proof that sometimes, in the midst of great tragedy, we are offered our most precious—and fleeting—chances at redemption.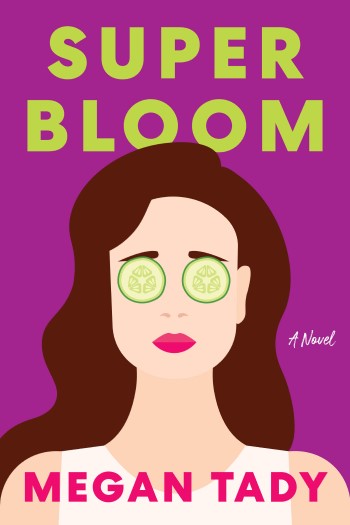 SUPER BLOOM
in this sparkling, heartwarming debut set at an iconic Vermont spa, massage therapist Joan Johnston struggles with grief. She's lost the love of her life early into their relationship and questions her path forward when she encounters a new client, the firebrand romance novelist Carmen Bronze. Can a quirky assignment from a demanding, eccentric author help Joan rewrite her life?

Presenters:
Zibby Owens, Founder & CEO, Zibby Books
Julia Perham, Assistant Marketing Manager, Adult Library, Simon & Schuster, Education & Libirary
Martin Brown, Senior Brand Manager, Severn House
Virginia Stanley, Director, Library Marketing, HarperCollins Publishers
Moderator:
Barbara Hoffert, Editor, LJ Prepub Alert, Library Journal
Sponsored by: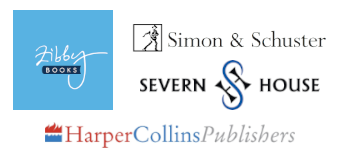 Can't make the date? No problem! Register now and we will email you when the webcast is available for on-demand viewing.
Follow us on Twitter! @LibraryJournal #LJPrePub
Need help getting registered? Send us an email describing your problem.