Presented by: Ex Libris and Library Journal
Event Date: Tuesday, April 18, 2023
Academic library patrons have higher expectations in their online quest for knowledge and resources. They desire their online experience and interactions with the library ecosystem to be similar to what they are able to receive in their normal day-to-day lives: easy discoverability, simple content delivery, more personalization, access on any device at any time, faster support, and more avenues to knowledge at their point of need.
To facilitate a user experience that meets patrons where they're at and elevates the library offering, librarians are building rich, integrated online ecosystems that streamline the patron journey and simplify library workflows. Join us for a fascinating discussion to learn more about how they're connecting library systems to benefit patrons and librarians alike, with particular attention to Ex Libris services on its higher education platform.
Speakers:
Angela Walker, Digital Library Manager, University of Salford
Blake L. Galbreath, Core Services Librarian (Systems), Washington State University
James M. Day, Assistant Director for Electronic Library Services, Embry-Riddle Aeronautical University
Pascal Calarco, Systems Librarian and Scholarly Communications Librarian/Liaison Librarian, Economics, University of Windsor
Sponsored by: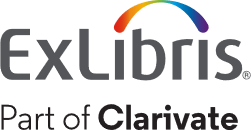 Follow us on Twitter! @LibraryJournal #LJExLibris
Need help getting registered? Send us an email describing your problem.