Presented by: Crooked Lane Books, HarperCollins, Severn House, and Library Journal
Event Date: Thursday, August 31, 2023
Even more accidents, murder and mayhem! Mystery is still in the air as leading publishing insiders from Crooked Lane Books, HarperCollins, and Severn House join us for a second installment in our Fall Mystery Preview series. Be there as they share the latest thrillers and heart-stoppers coming out this season. Join this webcast to learn which titles your mystery-loving patrons will be curling up with during the fall and winter months.
Featured Titles: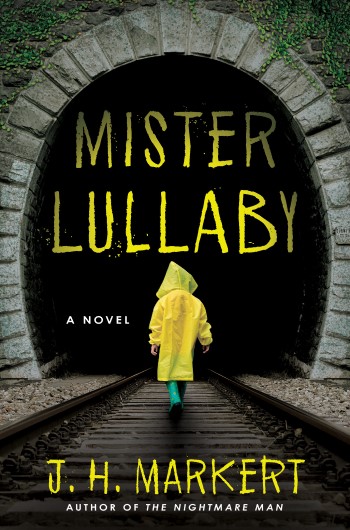 From J. H. Markert, the author Peter Farris calls the "clear heir to Stephen King," Mister Lullaby brings our darkest dreams and nightmares to life.
The small town of Harrod's Reach has seen its fair share of the macabre, especially inside the decrepit old train tunnel around which the town was built. After a young boy, Sully Dupree, is injured in the abandoned tunnel and left in a coma, the townspeople are determined to wall it up. Deputy sheriff Beth Gardner is reluctant to buy into the superstitions until she finds two corpses at the tunnel's entrance, each left with strange calling cards inscribed with old lullabies. Soon after, Sully Dupree briefly awakens from his coma.
Before falling back into his slumber, Sully manages to give his older brother a message. Sully's mind, since the accident, has been imprisoned on the other side of the tunnel in Lalaland, a grotesque and unfamiliar world inhabited by evil mythical creatures of sleep. Sully is trapped there with hundreds of other coma patients, all desperately fighting to keep the evils of the dream world from escaping into the waking world.
Elsewhere, a man troubled by his painful youth has for years been hearing a voice in his head he calls Mr. Lullaby, and he has finally started to act on what that voice is telling him—to kill any coma patient he can find, quickly.
Something is waking up in the tunnel—something is trying to get through. And Mr. Lullaby is coming.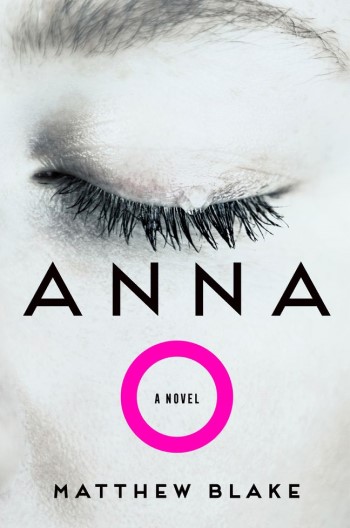 Joining the ranks of Gillian Flynn, A. J. Finn, and Alex Michaelides, Matthew Blake delivers the thriller of the year: a dark, twisty, and shocking mystery about a young woman who commits a double murder while sleepwalking, and then never opens her eyes again.
"A riveting, unsettling crime novel that will keep you turning pages well past your bedtime. Is Anna O a sleeping beauty or a sleeping killer? Matthew Blake's tension-filled thriller is as elusive and mysterious as sleep itself."—Nita Prose, #1 New York Times author of The Maid and The Mystery Guest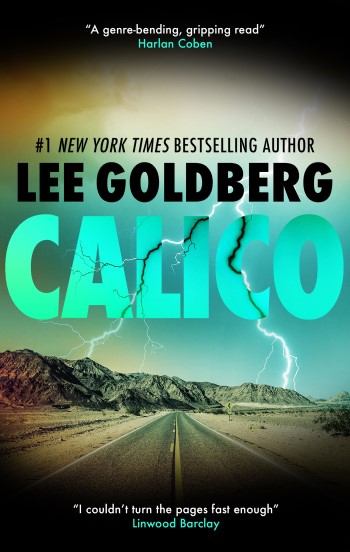 Calico by Lee Goldberg
There's a saying in Barstow, California, a decaying city in the scorching Mojave desert . . .The Interstate here only goes in one direction: Away.
But it's the only place where ex-LAPD detective Beth McDade, after a staggering fall from grace, could get another badge . . . and a shot at redemption.
Over a century ago, and just a few miles further into the bleak landscape, a desperate stranger ended up in Calico, a struggling mining town, also hoping for a second chance.
His fate, all those years ago, and hers today are linked when Beth investigates an old skeleton dug up in a shallow, sandy grave . . . and also tries to identity a vagrant run-over by a distracted motorhome driver during a lightning storm.
Every disturbing clue she finds, every shocking discovery she makes, force Beth to confront her own troubled past . . . and a past that's not her own . . . until it all smashes together in a revelation that could change the world.

Presenters:
Dulce Botello, Marketing Assistant, Crooked Lane Books
Lainey Mays, Associate, Library Marketing, HarperCollins Publishers
Martin Brown, Senior Brand Manager, Severn House
Sponsored by:
Follow us on 𝕏! @LibraryJournal #LJFallMysteryPreview
Need help getting registered? Send us an email describing your problem.