Learn how to build a plan to fulfill the vision of federal COVID relief funding for your school before the impending deadline.

Course Description
Guest speaker session via Zoom:
Friday, October 28, from 12:00 to 4:00 pm ET (recordings available)
Don't let your school's funding slip away! Learn how to tell your school and library's stories and take full advantage of billions of dollars of federal funding before the impending deadline.
The US federal government recently awarded Elementary and Secondary School Emergency Relief (ESSER) funds to each state to use in schools across the country. Now that funds have been allocated to individual districts and schools, the funds must be spent by 2024 or be returned to the federal government. The problem is that many districts have only spent a small fraction of this money and do not have a clear plan for future allocation. This is where you come in, with support from this course.
This course, facilitated by a school grant and funding expert, will equip you with the tools you need to understand, strategize, and execute on ESSER funding for your school and library. You will learn how to connect with your school and district leadership, how to advocate for your library to make a case for ESSER funds, and how to create a spending strategy that demonstrates how libraries can help solve the most pressing educational needs in your school and district.
Our transformational online courses have given thousands of librarians the tools and vision for meaningful change. The live session is on Friday, October 28, 2022 from approximately 12:00-4:00 pm ET (recorded for on-demand viewing). Don't miss this opportunity!


When you sign up early, you'll have immediate access to our Early Access On Demand Resources—a series of webinars from Library Journal and School Library Journal contributors along with rich, supporting materials in the form of readings, activities, and videos—to explore at your own pace.
Who should take this course
Any educator, librarian, or education administrator who needs support understanding, strategizing for, and fulfilling the vision for ESSER COVID relief funds at your school.
Live session is also available on demand
Can't make the live session? All guest speaker sessions are recorded and available on demand following the initial broadcast.
Certificate of completion provided
For support with online courses, please contact libraryjournal@edmaker.co
Group Rates
Have a team attend and increase your impact!
Discounted registration fees are available for groups of 3 or more.
Send us a request for a quote.
Curriculum Advisor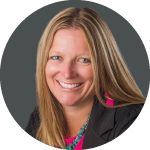 Heather Bassett
Heather Bassett is currently serving Albuquerque Public Schools as Government Affairs Liaison and Policy Analyst, enjoying the birds-eye-view of schools after spending almost twenty years in the high school social studies classroom and library. She holds a PhD from the University of New Mexico so she thinks research is fun and dreams of schools where all learners pursue their passions. She is a mother of three young adults who always make her day when they read a book or share an outdoor adventure with her.
Twitter: @heatherj_NM
By registering for this event you confirm that you have read and agree to our Code of Conduct.
For support with online courses, please contact libraryjournal@edmaker.co.