Exhaustively researched using cross-disciplinary resources, this breathtaking, epic history will appeal to all types of readers.
While this may appear to be yet another history of World War II, Campbell's book sets itself apart by revealing a fractionalized society and showing the moment of fragility before America became a contender on the global stage.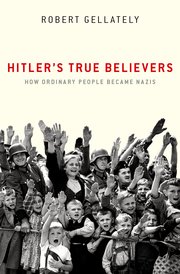 As with his earlier book, Backing Hitler, Gellately substantively revises our understanding of the process whereby average Germans became active participants or indifferent bystanders to Nazi atrocities. This work, an impressive synthesis of scholarship and archival sources, will be beneficial for all libraries.