The facts here will not be new to fans, but the candid photographs provide a rich visual record of the stars' life as performers. To see the gowns alongside Wilson's down-to-earth accounts of what it felt like to wear them will be fun for enthusiasts of 1960s pop culture and the Supremes.
For fans of the arts and crafts movement and 19th-century design, this is a beautiful, informative, and affordable work highlighting Morris's many floral motifs.
This work takes readers beyond The Scream and into Munch's creative process and deeply felt emotions. Disturbing at times but always moving and a reminder of the human experience we all share.
A focused visual celebration of New Orleans's tomb architecture targeting well-informed readers or duotone photography aficionados.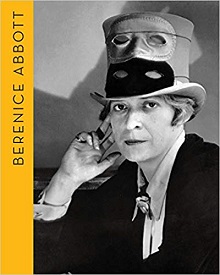 Highly recommended for all photography and photo history enthusiasts.
Readers of Betty Barnden's The Crochet Stitch Bible will enjoy this book's new stitch offerings and excellent visual representations.
With this work, a new generation of students, feminists, and art lovers will discover one of the first women to have a solo show at the Museum of Modern Art as well as better understand her relevance and appeal today. This should sit nicely next to earlier retrospective catalogs by Barbara Rose and Robert Carleton Hobbs.