Readers who appreciate Scott Lynch's rapid-fire wit in the "Gentleman Bastards" books may appreciate this pair of skilled but unlucky con men, and readers of V.E. Schwab's "Darker Shade of Magic" series might find affinity for this familiar but bizarre fantasy world.
Parts sf, mystery, and romance, this high-adrenaline thriller, by the author of the nonfiction collection Beautifully Unique Sparkleponies, captures the intensity of in-game encounters in a postapocalyptic world, with a fiery protagonist who holds nothing back—whether fighting monsters or relentless misogyny. Recommended for fans of dark gaming stories, with a side of violence.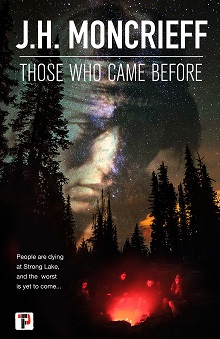 Moncrieff's skilled storytelling, while incorporating plenty of gore and violence at times, will draw in horror and mystery readers. Hand to fans of Dean Koontz and Charlaine Harris.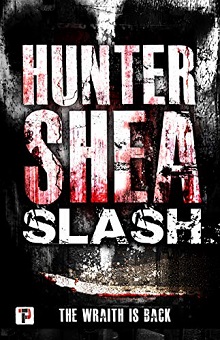 Recommend to fans of slasher flicks and readers who can stomach explicit gore.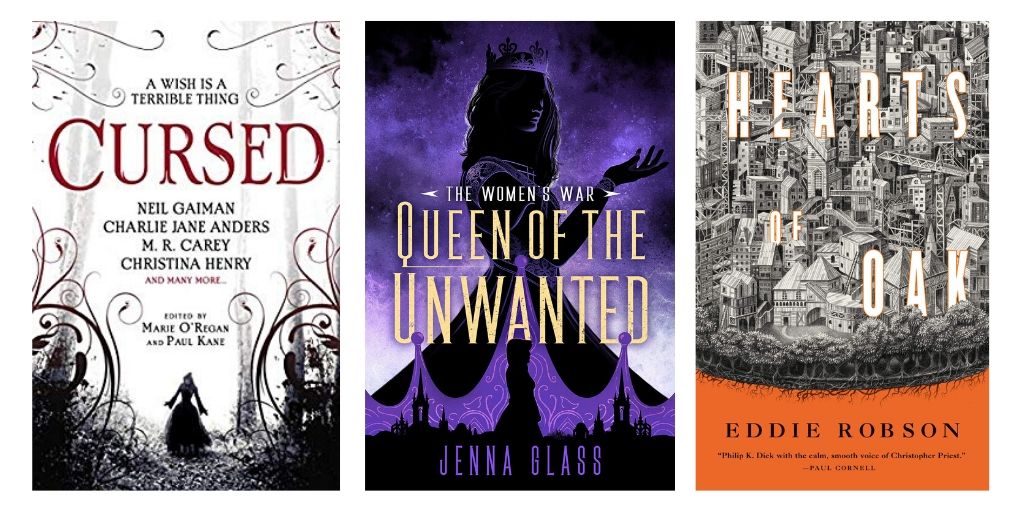 From reimaginings of classic fairy tales to refreshing fantasies with themes of gender equality, here's what we've got on our shelves this February.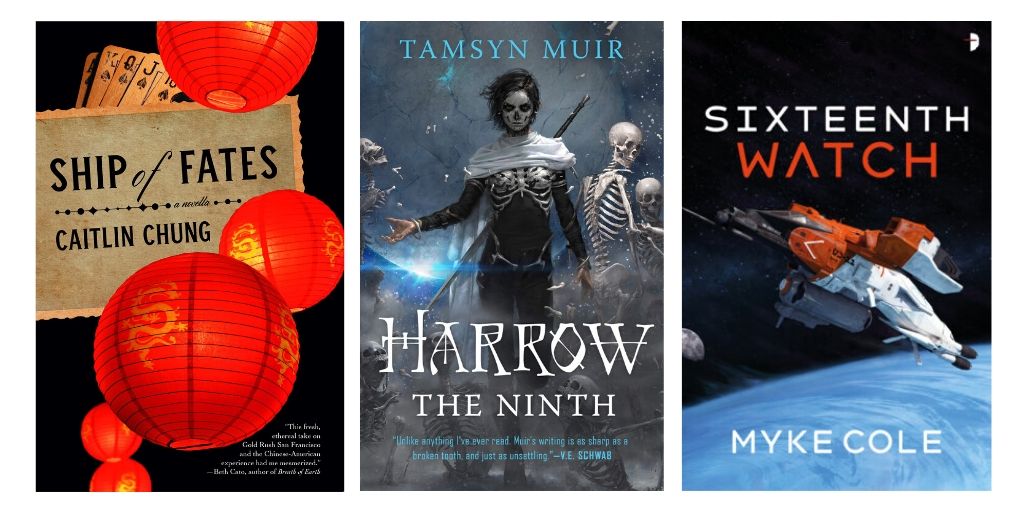 Featuring both series and stand-alone titles from debut authors and established favorites alike, here's what we read this March in science fiction and fantasy.
White, known mostly for his "VoidWitch Saga," here twists the volume up, both dramatizing and warning against unchecked AI. What lingers is an important observation: no culture can retain its power and sanity when there are no noncynical eyes to see it. Cyberpunk and general sf readers will enjoy and even learn from this one.
High-stakes action and emotional velocity are hallmarks of Huang's writing, creating an engaging and flawed protagonist that many will identify with, even when her internal conflict overwhelms some of the quieter plot threads. The third entry in the "Cas Russell" series (after Null Set) is a sf thriller that fans will truly enjoy.
Steinmetz (The Sol Majestic) delivers a "rom-com with explosions" featuring a hero with PTSD and control issues, and a killer heroine with a panic disorder. The action is nonstop, with issues of mental illness, identity, and humanity woven subtly throughout. Mat breaks the fourth wall in his random musings, rather like a cyborg Deadpool. Recommended for libraries looking for a deliciously over-the-top adventure.
An incredible journey into the chaos of the mind, Muir's latest (after Gideon the Ninth) doubles down on all the wonderfully queer and pulpy moments, body horror, and macabre humor of her debut—and exceeds it.
Fans of the previous books will adore seeing the characters again and having loose ends tied up. Readers new to the series, however, will be as lost as Alice.
Irvine (A Scattering of Jades) has created an interesting yet horrifying world where nanotechnology meets a destroyed Earth. Though tagged as a sf Western, it will also please fans of future apocalyptic novels.
This stand-alone from Gear (coauthor with husband W. Michael Gear, People of the Canyons; Star Path) is a great adventure with lots of suspense and danger, well researched and bringing history to life with vivid descriptions.
articles