Essential reading as Americans continue to grapple with its Asian adventure and for anyone interested in top-drawer literature. [See Prepub Alert, 7/15/19.]
Readers on a budget or establishing a household will find inspiration and customizable ideas here. Those seeking a philosophical discussion about downsizing or decluttering as they undertake organizing should also look to Margareta Magnusson's The Gentle Art of Swedish Death Cleaning or Joshua Becker's The Minimalist Home.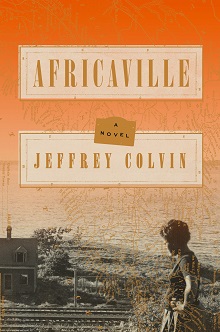 Excellent reading that revives our sense of community while revealing North America's racial complexity in a new light. [See Prepub Alert, 5/20/19.]
A scholarly yet accessible study of world scriptures, and an elegant argument for embracing them as they have traditionally been read. This will appeal to those who view scripture as a life-giving resource that enhances instead of restricts readers' understanding to literal interpretation. [See Prepub Alert, 5/13/19.]
For casual observers analyzing these works against other religious denominations and their related art, this comprehensive analysis of a modern take on Islamic art will be an appreciated resource. It is also well suited to art scholars and enthusiasts.
Shedding light on many influential female artists, some of whom have been overlooked in other art literature, this beautiful book is an excellent choice for those interested in expanding their knowledge and discovering "overlooked and undervalued" women in the art world.
Even though the organization of the book could have been improved, overall it will appeal to readers interested in the history of the Olympics and World War II and might best serve as a companion piece to the documentary.
While similar accounts exist on the subject of grief and self-discovery, the inspirational aspects of this well-written work should reach an audience interested in Christian devotional literature or who are familiar with Beall and Blackberry Farm.
Australian author Gentill's seventh installment featuring Rowland Sinclair (after A Murder Unmentioned) is as fun and consuming as his previous novels. The writing is superb, providing fascinating historical context as well as depth in his characters. Highly recommended for fans of the series and historical crime mysteries.