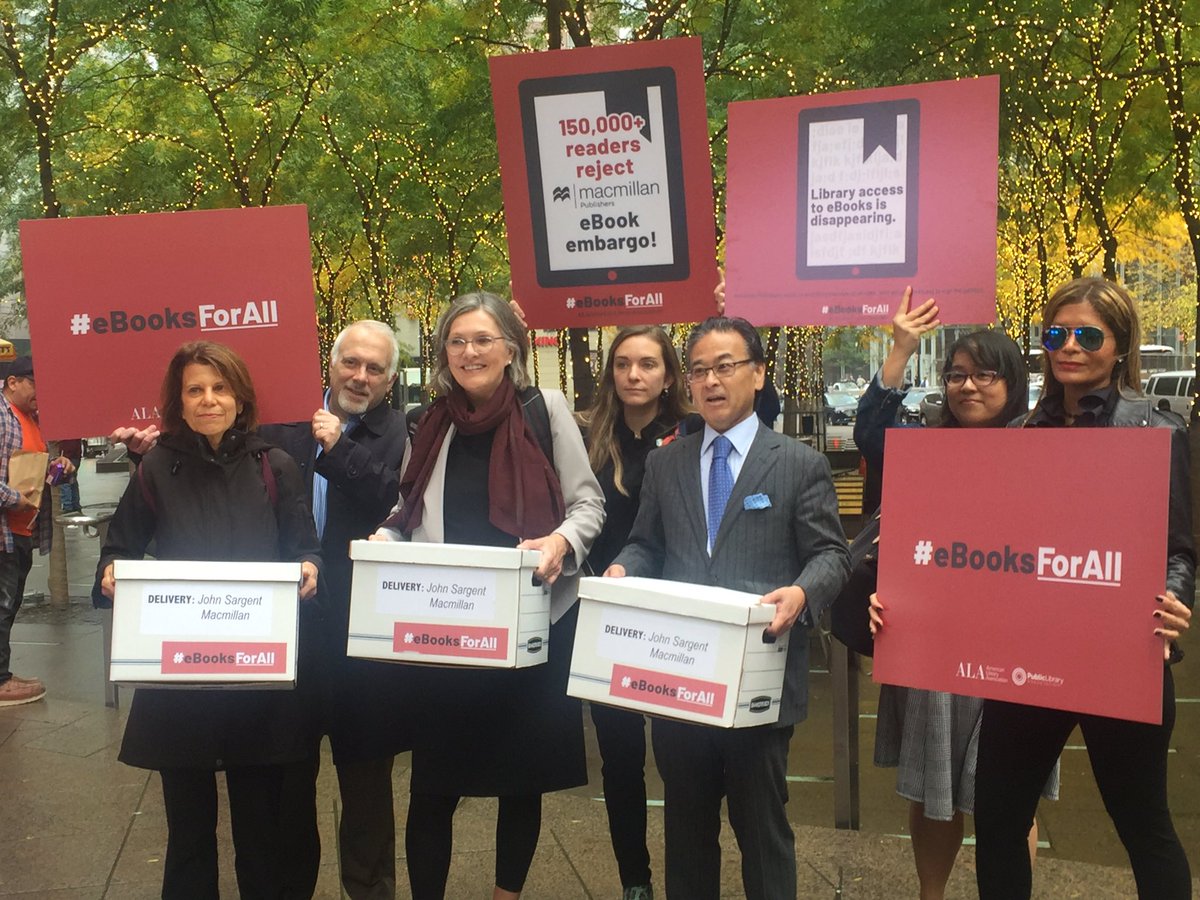 On November 1, Macmillan enacted its eight-week embargo period for new library ebook licenses. Many libraries have responded by announcing boycotts, as library organizations continue outreach and advocacy efforts.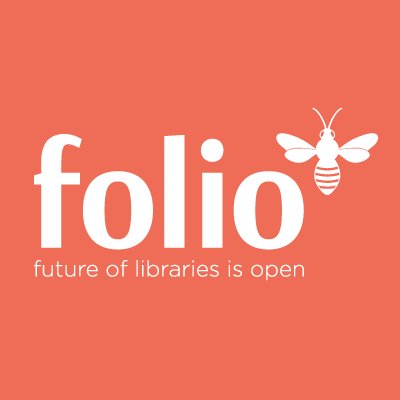 Lehigh University Library has partnered with software developer Index Data ahead of the library's planned summer 2020 launch of the FOLIO open source library services platform.
Dated October 15, ALA's report to Congress summarizes challenges facing the library field with regard to ebooks, streaming content, the pricing of digital academic journal subscriptions, anti-competitive behavior in digital textbook publishing, and the publishing industry's capture and use of student data.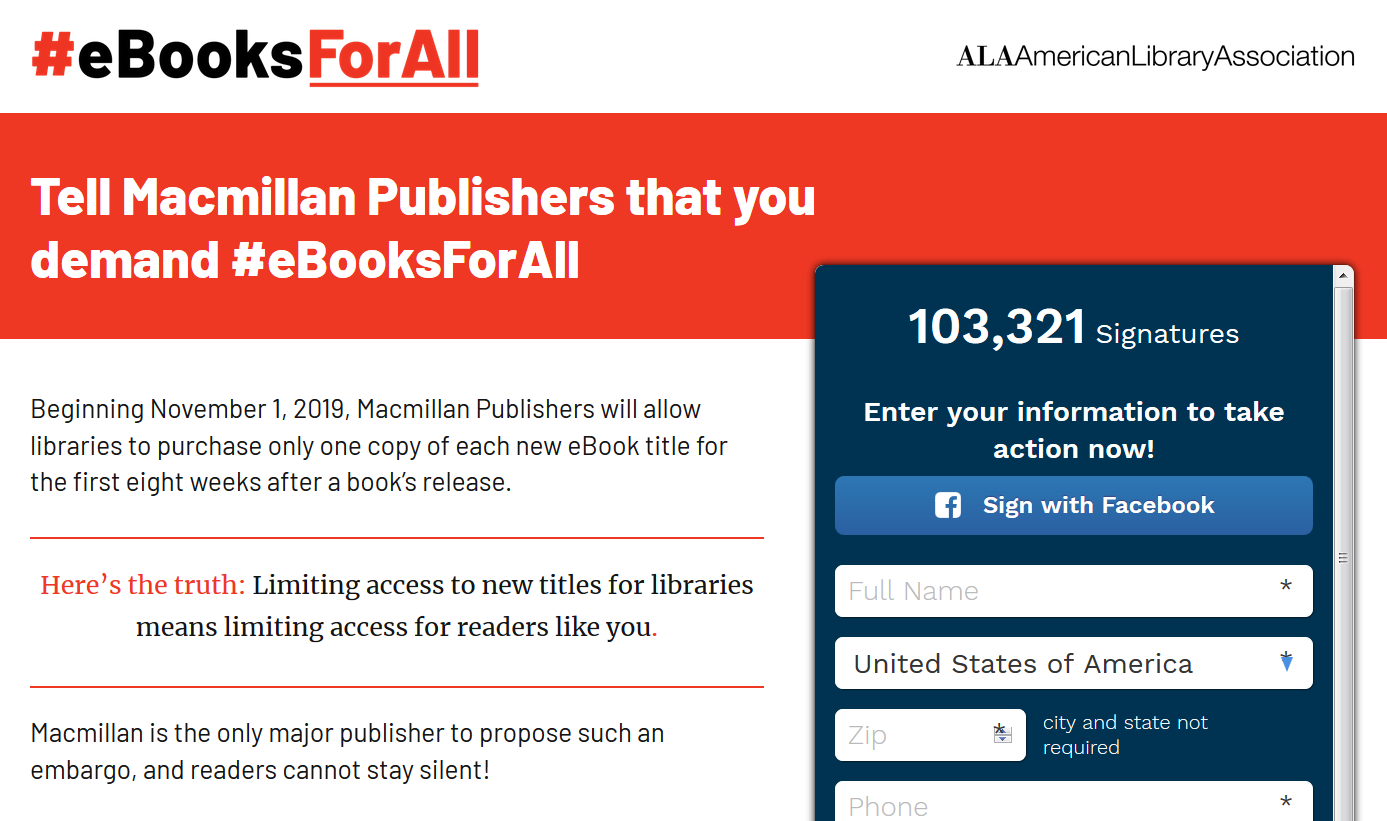 The American Library Association and Public Library Association last month launched a public outreach campaign to mobilize opposition to Macmillan's new eight-week embargo period for library ebook purchases. The campaign has gained traction online, with an eBooksForAll.org petition demanding the cancellation of the embargo garnering more than 103,000 signatures at press time.
The publishing and book retailing ecosystem is changing rapidly, but public libraries continue to offer substantial opportunities to promote authors and books, and it is vital that publishers recognize libraries as important partners, a panel of library leaders said to an audience of publishing executives during Baker & Taylor's Publisher Summit 2019, held September 24 in White Plains, NY.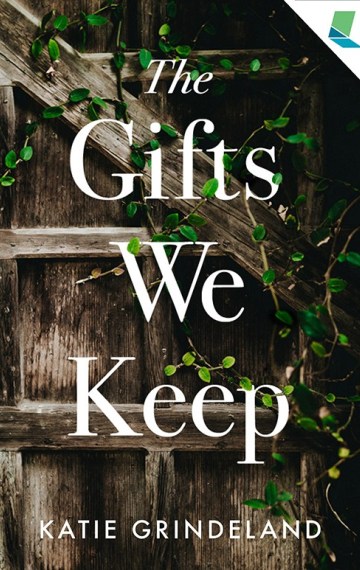 Multnomah County Library, OR, (MCL) launched a partnership with Portland State University's Ooligan Press to publish and distribute print copies of ebooks written by local authors and selected during MCL's annual Library Writers Project.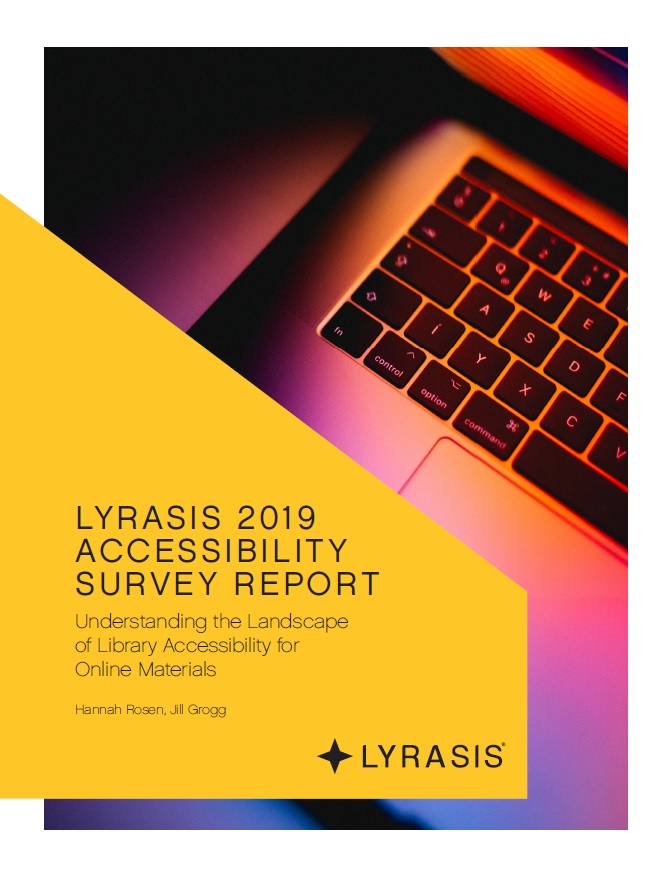 Many libraries have established formal or informal policies to ensure the accessibility of licensed and library-created digital content, but libraries also report uncertainty regarding the responsibilities for auditing and enforcing such policies, according to the "LYRASIS 2019 Accessibility Survey Report."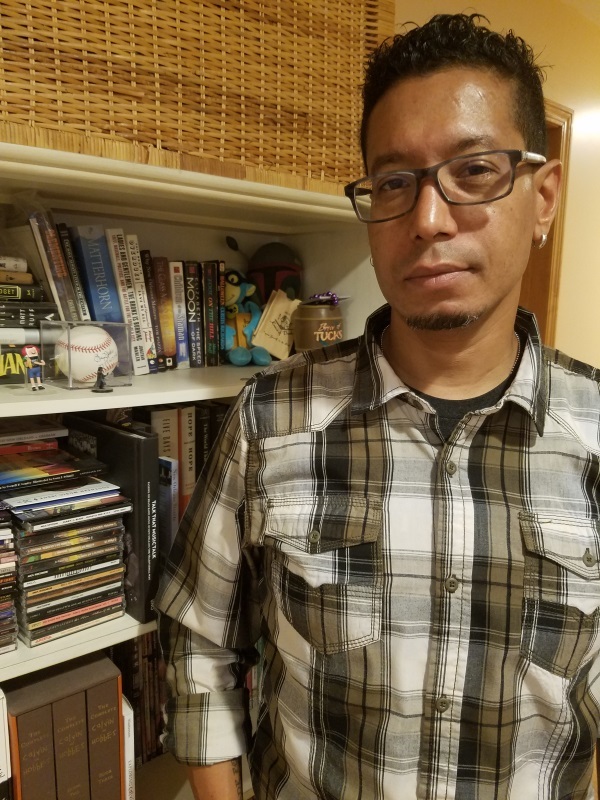 Last month, the Panorama Project announced that Guy LeCharles Gonzalez would be taking over as Project Lead. The initiative aims to quantify the impact that libraries have on the publishing ecosystem—specifically the digital publishing ecosystem—and Gonzalez brings a new perspective to the project shaped by his 25 year career in the library and publishing fields.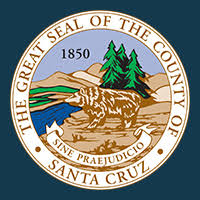 Following an investigation into Santa Cruz Public Libraries' use of Gale Analytics on Demand, a California grand jury reported on June 24 that the use of data analytics tools by libraries "is a potential threat to patron privacy and trust."