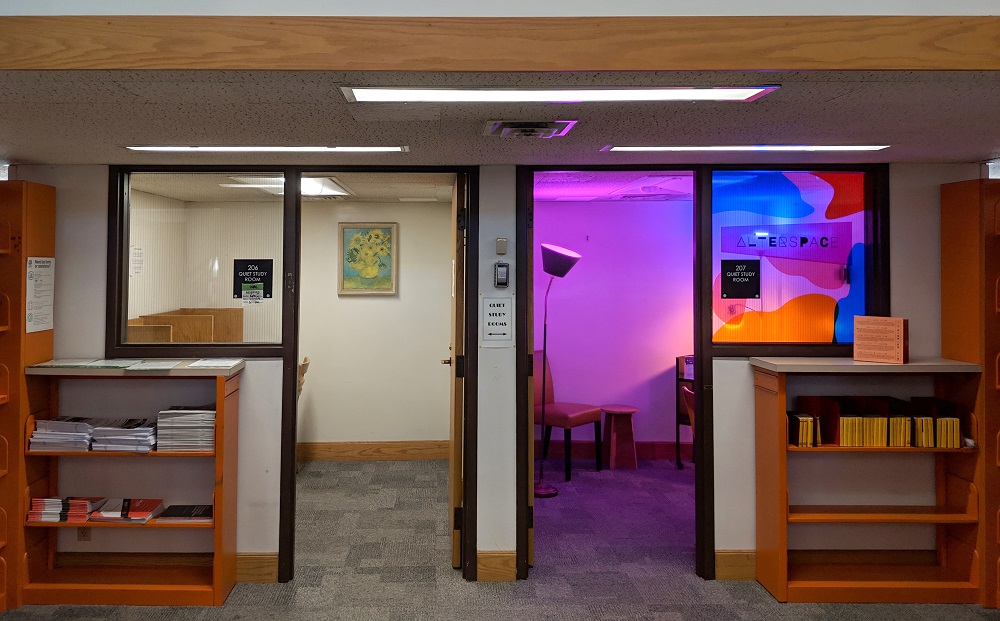 A collaboration between Harvard's Library Innovation Lab and metaLAB gives library patrons control over light and sound in their work space.
Automated systems are helping libraries move staff to patron-facing work, while manufacturers innovate new design features.
The six projects that won the 2018 AIA/ALA Building Awards are worth a good look. The awards, presented each year by the American Institute of Architects (AIA) and the American Library Association (ALA), celebrate excellence in architectural design and help identify trends to consider in new buildings or renovations.
NYLA's benchmarking system helps libraries, step by step, attain organizationwide sustainability.
Colorado College's library renovation added space, services, and facilities while achieving ambitious sustainability goals.
The American Institute of Architects (AIA) partners each year with the American Library Association (ALA)/Library Leadership and Management Association (LLAMA) to recognize the best in library architecture and design. The 2018 AIA/ALA Library Building Awards, announced on April 6, included public libraries from Cape Cod to California.
LJ recently caught up with Carl Grant, associate dean of knowledge services and chief technology officer for the University of Oklahoma (OU) Libraries, to discuss a few of the ways the library is helping faculty incorporate virtual reality and other emerging technologies into research and coursework, as well as recent remodeling projects, and how high tech and new collaborative spaces both play key roles in OU's effort to make the library the "intellectual crossroads" of the university.
The maker movement and 3-D printing technology catalyze innovation and promote entrepreneurship by emphasizing "making" over "consuming" and facilitate experiential learning and rapid prototyping. To many, library Maker spaces are also often the only facility within their reach that offers open access to 3-D printing and scanning equipment. For these reasons, creating a Maker space for patrons is often an ­attractive project.
How often do librarians find themselves trying to explain that the library's mission is not about books but about information? This public mis­understanding about what we are doing and why leads to a community misconception of what we should be doing in the future. The reality is that we as librarians make the same mistake all the time. We know intellectually that informational flow and access are our main missions, but our decisions and our hearts often put the focus on books. Books, in many cases, remain by far the best delivery vehicle for information, but there are many subject areas where other informational vehicles would be more effective, even if implementing those vehicles might mean less money spent on books.