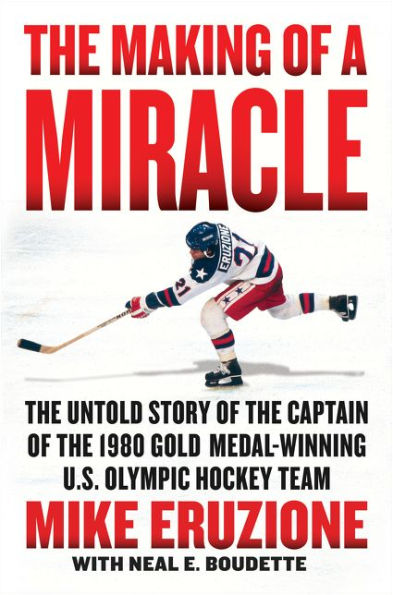 Eruzione adds an honest insider's view of the Miracle, which will appeal to hockey fans and admirers of sports autobiographies.
Even though the organization of the book could have been improved, overall it will appeal to readers interested in the history of the Olympics and World War II and might best serve as a companion piece to the documentary.
The authors' exhaustive research and relentless pursuit of the truth create an unsettling and stark record of the abuse scandal that sent shockwaves across America and which continues to resonate deeply.
Foreman fans and those who remember his Rumble in the Jungle will enjoy this adept look at the champion's life inside the ring.
Highly recommended: Bryant is a masterful writer and a voice of this generation. His passion and analysis on important topics is unparalleled.
The scholarly nature of these essays limits the appeal to an academic readership, but general sports fans looking to research beyond recent incidents will find this a rich resource. Ideal for college and postgraduate students interested in the history and overall scope of nationalism as reflected through athletes and the various sports they play.
Fans of baseball history will thoroughly enjoy this well-written account of one of the sport's greatest players.
While Michigan's 2018 season may have ended in disappointment for fans, this work does not disappoint. For fans of the Wolverines, this is a must-read along with Bacon's other titles about the team.
A humorous and heartwarming book about not only running with donkeys but about community, our connections with one another, and our abilities to persevere and overcome physical and mental challenges. [See Prepub Alert, 4/1/19.]