Kavenna (The Birth of Love), winner of the Orange Award and Granta Best of Young British Novelists, brings wit and moments of levity to this portentously dark look at a society ruled by corporate technology. [See Prepub Alert, 7/15/2019.]
Estep (Protect the Prince) knows how to create strong and relatable fantasy female leads. Evie's rise into her power in deeds and magic is a fabulous, inspiring read. Solid writing, bold characters, and action-filled sequences create an exciting finish for this trilogy. [See Prepub Alert, 9/16/19.]
This surreal debut takes on themes of utopia, identity, love, and loss, while readers are pulled into a full experience through Porter's fluid prose. This unusual story will linger long past the last page.
The fifth volume of the "Wayward Children" series (after In an Absent Dream) gives readers the epic ending (is it really the end?) of Jack and Jill's story line. Once again, McGuire gives readers a starkly poignant tale of longing, love, and belonging.
This delightful volume of imaginative writing will be devoured by genre fans and newcomers alike.
This anthology will be mostly of interest to Beatles fans, but even non-fans will find stories here that will move and surprise them.
While this novel is not a direct sequel to Gratton's Queens of Innis Lear, the character stories and references from the previous novel will delight the author's longtime readers. The wondrous worldbuilding, strong female leads, and plot filled with regicide, regrets, prophecies, and magic create an intricate and layered story of honor, family, and love.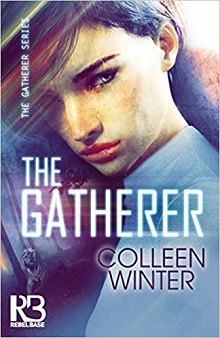 This near-future sf thriller illuminates tipping points in ecological power and scientific pursuit. An action-packed plot, with well-rounded characters and an intriguing premise make it recommended for all collections.
Sometimes it is not the violent battles of post-apocalyptic stories that pull readers in; it is the emotional connection of humanity finding their way. Chen's (Here and Now and Then) prose lights a brilliant, fragile path through the darkness.