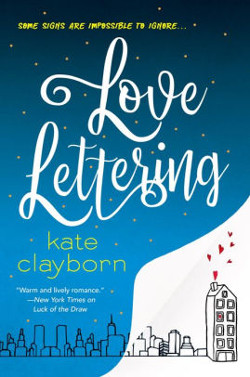 Clayborn delivers an emotionally resonant love story filled with charming details of city life; Ferguson's debut is a touch disjointed but ultimately a heartening read
Although Berne's (The Bride Takes a Groom) dialog for female characters is often melodramatic and may not appeal to every reader, followers of the series will enjoy seeing a prodigal son returning home to find his match.
Fans of Simmons's books ("Love at the Crossroads" series) will probably want to pick up this first in a new series; others may wish to pass.
Though part of the "Heart of a Hero" series (following The Military Wife), Trentham's romance with themes of family, music, and military can stand alone. Recommended for purchase where contemporary romance is popular.
Fans of romances featuring possessive alpha heroes may be the right audience for this one.
Series fans will enjoy Ballenger's latest, as the heat between Maeve and Rogue smolders on the page. New readers, however, should start at the beginning of the series with Cowboy Wolf Trouble.
Politics, passion, and family drama combine to make a deliciously soapy second-chance, brother's-best-friend romance. Readers of Alisha Rai's "Forbidden Hearts" series or Reese Ryan's Engaging the Enemy will be tantalized and surprised by the many twists and turns.
With romance, mystery, intrigue, and a host of paranormal elements, Krentz's (When All the Girls Have Gone) latest will hook fans across genres. The gratifying denouement leaves room for series potential as well.
Despite overly descriptive passages that slow down the pacing, Burton (Hot to the Touch) delivers a steamy story with two relationship-shy neighbors whose stubbornness fans their passions. For fans of Erin McCarthy and Bella Andre.