Readers who enjoy political coverage of the election process and want to know more about Joe Biden's campaign will be well informed by this book.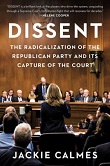 This exhaustively detailed book will engage general readers interested in civic duty and privacy. Contemporary journalistic treatments of the confirmation will have to suffice until historical perspective produces what scholars may consider a definitive account.
A fine primer on voting that students will find particularly useful for reports; general readers will value its excellent content and balanced approach.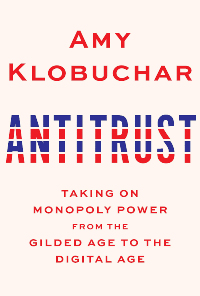 Even readers with only minimal knowledge of American business or the economy will be able to follow Klobuchar's analysis of anticompetitive business practices, and they may be surprised by how engaging the topic can be. A must for every public and academic library.
A highly recommended work that sheds insight on how patriotism is formed and sustained during times of crisis. Bodnar's work is also important for its understanding of the power of collective memory and how it has shaped American society in the 21st century.
From a sociological perspective, Uddin's analysis is spot-on. However, there are other facets to this discussion, including the problem of asking people who are marginalized to reach out, which means these recommendations are primarily useful/actionable/practicable for people with privilege.
The authors show that peaceful, below-the-radar mediation with understanding of cultural differences and persistent conversation between participants can result in successful outcomes. Readers wishing to learn more about the Chibok girls beyond headlines and viral hashtags, as well as those looking for a better understanding of international relations, will be rewarded in this moving book.
Readers interested in racial, social justice, and financial issues will not want to miss this eye-opening title.
While the author compactly lays the groundwork for research on resistance movements, readers may long for more details of and resolutions for the interview subjects, as well as a broader international scope. Best suited for serious students of the nature of extremism in the modern world.