Likely to appeal to those with an interest in mental health or the anomalous, this book tells the story of a man with an insatiable thirst for knowledge who "believed in taking risks and breaking boundaries to boldly explore the deepest secrets of existence, which no one yet has come close to fathoming."
Washuta's story and struggles become a metaphor for the toll of colonialism on generations of Indigenous people like herself. Readers of recovery narratives, women's issues, and keenly observed social commentary will be rewarded here.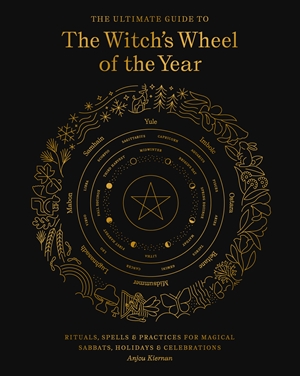 Kiernan has created the new go-to resource for readers seeking information on Wiccan, Druidical, and other pagan holidays.
This book is educational and informative. Both professional and fans of nonfiction books on NDEs will find this important work a must read.
Meditators of all experience and skill level, metaphysical thinkers and seekers, and those who take issue with the distractions of media hype will find this collection of meditations to be both practical and inspiring.
Readers familiar with, new to, or curious about witchcraft, herbalism, or plant medicine will find this title informative and deeply satisfying.
Fascinating, well-written, real-life stories illustrate the uses and power of Hoodoo practice. Students of the occult will find this a more than worthy read.
Intended for readers who enjoy divination tools; appropriate for neophyte card readers as well as expert oracles.
Excellent for readers that either wish to explore the subtlest of herbal medicine and personal self-care or expand their knowledge of this unique healing practice.