Recommended for all libraries, this anthology offers an engaging and highly relevant selection for American audiences.
Equal parts biography, literary analysis, and true crime, Birmingham's book entrances and entertains from the first page.
Wolk's light and humorous style appeals, and this work would be a marvelous addition to any library's collection. It will likely become a bible for serious comics fans and a useful introduction and reference guide for all others. Highly recommended.
Entertaining reading in itself, with references to some of the books he published in this era; a must-read for Sedaris's many fans.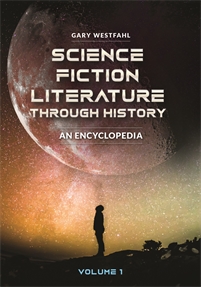 Although there are other similar guides to science fiction (from Routledge and Cambridge, for example), Westfahl's clear and lively presentation and comprehensive knowledge and background will appeal to fans of the genre, as well as students (middle school through college) who are researching specific sci-fi authors, works, or themes.
A vibrant, varied love note to New York. Readers will feel hopeful after hearing from Beutter Cohen's delightful subjects, and perhaps emboldened to engage a stranger in conversation.
Robinson has written her best book yet, and her relatable humor will have readers coming back for more.
With Miller's insight and verve in each essay in this rich collection, this unputdownable book will stay with readers long after they've finished.
An exceptional effort to make primary source material on one of America's best known mystery authors more accessible. Sure to be a resource for future scholars, these annotated diaries will also appeal to fans of Eileen Myles's
Chelsea Girls
and Diane di Prima's
Recollections of my Life as a Woman
, offering a frank and detailed account of a woman and writer coming of age.