Although it's fascinating as a history, Webb's body of work is artistically underwhelming; it resembles a really good Life magazine photo-essay, but it lacks the éclat of photographers like Henri Cartier-Bresson or Malick Sidibé. This narrative of Webb's photos and their creation will engage primarily readers who are already interested in the medium and the message.
With observations on urbanism that are more inspiring than those in the late, peripatetic architect Michael Sorkin's Twenty Minutes in Manhattan, this text benefits from monochromatic photographs and delicate, understated, textural pencil sketches, which will inspire design students to express their ideas more abstractly. For all architecture libraries.
Given the price of this book, and its narrow focus, this title is recommended primarily for watch aficionados and collectors.
This volume does not focus on Chanel's biography or her collaboration with the Nazi regime in wartime; for that, see Hal Vaughan's Sleeping with the Enemy and other biographies of the designer. Rather, it spotlights Chanel's creations and how she marketed her style and created a brand. This excellent volume is recommended for readers interested in fashion history and French fashion in general.
An informative and intimate introduction to the artist. Readers should also seek out Luchita Hurtado: I Live I Die I Will Be Reborn, a catalogue of a retrospective exhibition organized by the Serpentine Galleries in 2019.
While some may disagree with the author's assumption about audience appreciation of Frankenthaler's oeuvre, this book will appeal to those interested in the developmental years of a 1950s artist, and her creative process.
This richly illustrated book contains fascinating specialized information. Recommended for readers interested in the cultural history of flowers as well as a singular slice of fashion history.
An archetype of the "public intellectual" bearing enormous, transformative importance, thoroughly considered in word and image.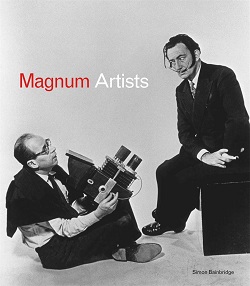 This volume presents an engaging concept that should appeal to readers interested both in portrait photography and in the lives of artists. For some, a high-level browse will be all they need. For others, this title will only whet their appetite. They'll need to go elsewhere to pursue the topic in greater depth.