Spanish creators Raule (Jazz Maynard) and Gabor (Agrippine) feature a cast of likable characters, plenty of surprising twists, and brilliantly designed and dynamic action scenes is this collection comprising three volumes previously unavailable in English. Readers will be anxious for the forthcoming second volume, which promises to conclude the story.
Doran, drawing inspiration from art nouveau and Irish illustrator Harry Clarke, eschews conventional formatting and panel grids, presenting the story in lush, fully painted, free-flowing layouts that nicely complement Gaiman's lyrical narration. An excellent choice for adult horror collections.
An epic historical saga of blood, sex, and corruption. Originally published in four separate volumes, collected as a single work for the first time.
Healy might never quite get to the bottom of America, but his thoughtful storytelling provides a funny and honest peek into a life-changing quest most people will never experience firsthand, making it appealing for hiking enthusiasts and couch potatoes alike.
Davis's subtle take on a major philosophical question is an efficient and affective read for anyone struggling to find purpose in trying times.
A new story existing in Gaiman's Sandman Universe, this ongoing series, cowritten by Nalo Hopkinson (Midnight Robber) and Dan Watters (24 Panels; Limbo), collects the first story line in a delightfully dark magical adventure that credibly utilizes the wonderful Americana of mythic New Orleans as the enchanted setting.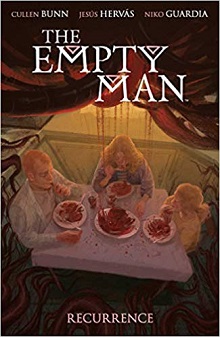 Veteran scribe Bunn (Harrow County), with artist Hervás (Lucas Stand) and colorist Guardia, brings dense plotting and chilling body-horror imagery in this gripping first installment of an ongoing series that metaphorically uses social media as a strange virus metastasizing terror.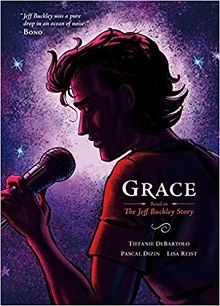 Passion and sincerity make this take on Buckley's tale stand out--just as with Buckley's music. Recommended not just for Buckley enthusiasts but also for fans of music and biographies of all stripes; some profanity and sensual imagery, suitable for all but the youngest readers.
A visually engaging and human story of early trauma and how art and the imagination persist through the toughest of times. For those interested in real-world stories of accounts of people coping with difficult family situations.