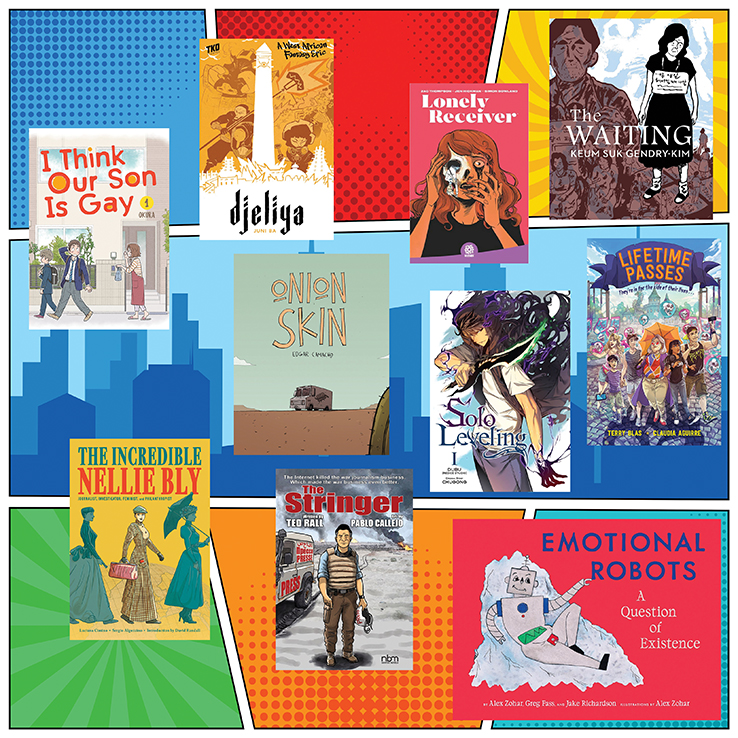 For LJ's annual graphic novel and manga preview, our special investigation into the trends and current state of the format, we asked publishers what trends and concepts they're seeing in the genre. The findings? The industry is expanding in new and exciting ways, from beloved webcomics finally being featured in print, to changes in ebook sales and new influences from other forms of media.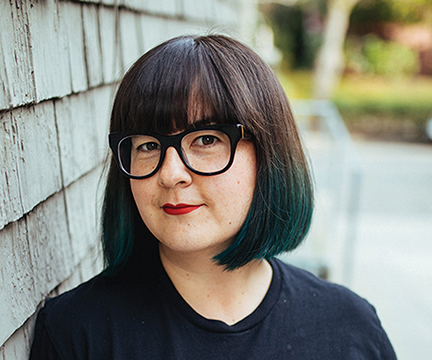 We talked to Mariko Tamaki about Surely Books, her new line of graphic novels with Abrams ComicArts. The fall 2021 Surely Books titles are previewed in LJ's April 2021 graphic novels preview.
This exploration of the isolation brought on by self-absorption is occasionally dark, but ultimately deeply moving and profound.
An imaginative and skillfully told story about characters and a world reeling from trauma but poised for a new beginning. Fior's talent for conveying emotion evokes both heartache and awe.
Marc proves to be a charismatic protagonist, reminiscent of Breaking Bad's Walter White, but he remains slightly underdeveloped. Rall's (Political Suicide: The Fight for the Soul of the Democratic Party) real interest seems to be using international intrigue to deliver a pointed critique of how technological advancement has destroyed journalistic integrity.
Originally published in Japan between 1983 and 1988, this is one of the most beloved and bestselling manga of all time. Long out of print in English translation, this first volume of the reissued manga is sure to create legions of new fans
Sakai's (47 Ronin) meticulous research and unparalleled storytelling have kept Usagi's adventures compelling for nearly 40 years; the resonant, action-packed stories in this collection suggest the best may be yet to come. This volume collects issues 8–14 of the current full-color series.
The story begins as a riff on
The Man in the Iron Mask
but quickly twists, turns, and defies easy categorization. It includes mystical rituals, a secret history of the world, talking gorillas, an exploration of sex and gender roles, and brutal brawls between superhuman combatants. Fun to read and epic in scope.
Ito's boundless imagination and his skill for evoking dread and visceral terror are on full display in this collection, which is sure to be embraced by his wildly devoted and rapidly growing fanbase.