A delightful read for fans of light paranormal romances or cozy romances in general.
Readers who prioritize hot sex scenes and character-driven plots, as well as fans of Hodges's previous novels, will enjoy this installment.
Recommended for fans of Christina Lauren and Sally Thorne, as well as fans of the author's debut.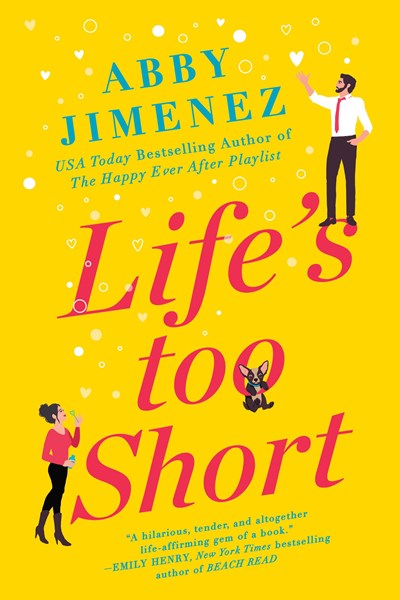 LibraryReads and Library Journal offer read-alikes for patrons waiting for Life's Too Short by Abby Jimenez.
Rao (coauthor, Centaur) makes her solo debut with a novel rich in imagery and emotions. It challenges the reader to look deep into the characters through their actions, as an almost omniscient narrative voice hints at their future. Love or hate them, they are memorable. Recommended.
Mellow's (The Animal Under the Fur) exciting premise is rather slow to start, and the romantic heat between Larkyra and Darius is tepid until the very end. Although the teenage heroine gives the book young adult crossover potential, readers will be left uncertain why Larkyra was in the dark as to Darius's motives.
Impeccably researched, Lowell's latest emphasizes justice. This love story tackles weighty issues but remains suspenseful and spellbinding.
Henry's latest will appeal to readers who are drawn to stories with emotion, poetic language, and a strong sense of place, like Kate Clayborn's
Love Lettering
.
Readers won't be able to put this Own Voices Muslim romance down. Highly recommended for most public library collections.