An enlightening and broad introduction to the popular vampire menace trope, this fun read is a perfect anthology for most libraries. It presents plenty of treasures for fans new and old to discover.
Filled with thought-provoking, character-driven, psychologically horrific tales that veer slightly and satisfyingly into the weird, this collection is reminiscent of the deeply unsettling and disorienting worlds of Samanta Schweblin and Dan Chaon or the backlist gem Travelers Rest, by Keith Lee Morris.
An excellent example of historical horror, this novel holds obvious appeal to fans of Alma Katsu's
The Hunger
, but it is also reminiscent of Andy Davidson's captivatingly creepy occult fable
The Boatman's Daughter
, with its rich and compelling characters and strong, ominous sense of place.
A great introduction to an overlooked master whose popularity peaked earlier this century. Much like Kathe Koja's Bram Stoker–nominated Velocities, this collection will bring new readers to an important author who had a clear influence on some of today's top horror story writers, such as John Langan and Nadia Bulkin.
For fans of the space where true crime, paranormal phenomena, and horror overlap, such as in the fiction of Clay McLeod Chapman and Emily M. Danforth.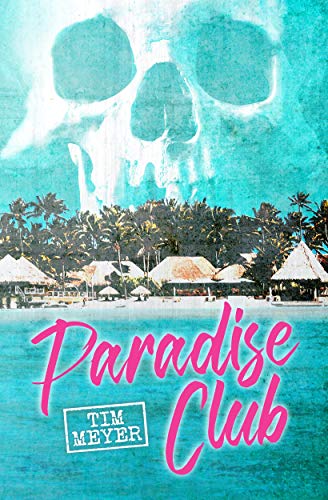 The slasher trope is making a comeback, so this title will be in high demand with readers who enjoyed
Night of the Mannequins
by Stephen Graham Jones,
The Dark Game
by Jonathan Janz, and Brian Keene's backlist gem
Castaways
.
There is no need to know anything about the RPG in order to enjoy these modern, original, women-focused novellas of vampire menace that take the old trope in exciting new directions. Just make sure you have other recent works by these authors in your collections, as readers will be clamoring for more upon completion.
Henry has expertly walked the line between psychological suspense and horror to crowd-pleasing results for years, and this title is no exception. Hand out freely to fans of Sarah Pinborough, Jennifer McMahon, and Zoje Stage.
The preconceived notions of both the authors' identities and of the limitations of the horror genre itself will be smashed to pieces, to the delight of readers. With the inclusion of biographies and photographs introducing each of the contributors, readers will gain a full appreciation of the authors, obtain insight into their influences, and learn of their other works. Do not be surprised if readers request more works by these unquiet women.