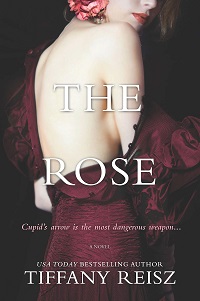 While sex isn't a substitute for therapy, this month's picks see ­characters finding healing in intimacy.
As there's little substance to the mystery, readers can concentrate on the slowly developing relationship between the fiercely independent Veronica and Stoker, who is still reeling from his wife's betrayal. Those new to the series should read the books in order. [See Prepub Alert, 9/10/18.]
A poetic yet intellectual novel; highly recommended. [See Prepub Alert, 1015/18.]
A Whiting Award winner and Pen/Hemingway nominee, duBois writes an especially timely novel exploring the power of the media to foment chaos and the culpability of the public that validates the discord by watching. [See Prepub Alert, 10/8/18.]
With touches of mystery, legal thriller, and character-driven storytelling, where nothing is ever quite as it seems, Kim's promising debut will certainly have readers looking forward to her next offering. [See Prepub Alert, 10/15/18.]
The author of
Dark Tales for Dark Nights
claims he wrote this book for those who don't like scary stories. But readers who expect a police procedural will be surprised to find a town filled with sex addicts and scandalous behavior. Only for mystery fans with a sense of humor and a penchant for extensive sexual content.
Lovely literary fiction for not only fans of Tilghman's previous work but for anyone interested in that age-old question, What is true love? [See Prepub Alert, 10/22/18.]
Somewhat reminiscent of Jane Kirkpatrick's
A Light in the Wilderness
, this is far grittier. Readers who appreciate historical accuracy in their fiction will find this a powerful read. The impressive degree of realism and Hinger's skillful weaving of personalities and story lines make it a real page-turner.
With an atmospheric setting and strong sense of place, this leisurely paced historical mystery introduces a religious, reflective protagonist with a strong sense of duty and will be appreciated by readers who enjoy stories about the early development of the United States. The rich details of the experience and treatment of outsiders recalls Eleanor Kuhns's "Will Rees" stories.