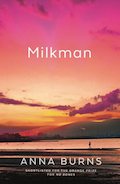 Anna Burns has won the Man Booker prize for Milkman. It will publish in the US this December. Heavy: An American Memoir by Kiese Laym is picking up buzz. The NYT offers a podcast with director Barry Jenkins and author Meg Wolitzer on the art of adaptation.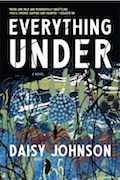 The Man Booker prize will be awarded tonight in the UK. Unsheltered by Barbara Kingsolver is getting mixed reviews. Esquire picks the best film adaptations of novels this year. And on that note, FX is going to adapt Carmen Maria Machado's Her Body and Other Parties.
Unsheltered by Barbara Kingsolver leads holds this week. The Library Book by Susan Orlean gets plenty of buzz, as does Ellie Kemper's My Squirrel Days. Elle picks "The 19 Best Books of 2018 (So Far)." Christopher Paolini announces his newest book, set in the world of Eragon, The Fork, the Witch, and the Worm: Tales from Alagaësia (Volume 1: Eragon).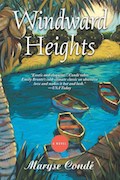 The Not Nobel award is granted. Plenty of adaptations open today and over the weekend. Haunting of Hill House captures the buzz. James Patterson says that library users need to make some noise.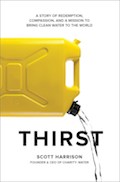 Many new titles appear on the bestseller lists this week. The Witch Elm by Tana French and The Library Book by Susan Orlean get reviews in both the NYT and The Washington Post while news breaks that Colson Whitehead's next book will be published in July. Pet Sematary gets a trailer and Samin Nosrat's new Netflix show Salt, Fat, Acid, Heat starts today.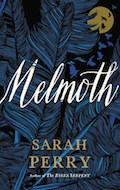 Award season heats up with finalists, winners, and the process itself making news. Home libraries create huge benefits. EarlyWord posts its October GalleyChat Roundup. Melmoth by Sarah Perry and Presidents of War by Michael Beschloss catch some buzz.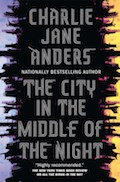 New York Comic Con explores the concept of genre. Killing Commendatore by Haruki Murakami is the book of the day. Reese Witherspoon picks her October audiobook. There is a word for owning more books than you could ever read.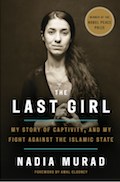 Nadia Murad, The Last Girl: My Story of Captivity, and My Fight Against the Islamic State, co-wins the Nobel peace prize. Holy Ghost by John Sandford leads holds this week. The Witch Elm by Tana French is getting the early week buzz. Elena Ferrante's The Lost Daughter is headed to the screen and poet Tracy K. Smith is starting a poetry podcast to debut this November.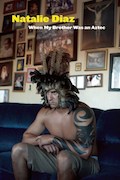 Natalie Diaz, Kelly Link, John Keene, and playwright Dominique Morisseau are among the new MacArthur 'Genius' Grants winners. Fifteen book-related films or TV shows open today and through the week. Wrecked by Joe Ide and All You Can Ever Know: A Memoir by Nicole Chung pick up more buzz. Shonda Rhimes turns her attention to author Blake Crouch.