The Ballad of Songbirds and Snakes by Suzanne Collins tops the bestseller lists this week, and sells more than half a million copies across formats. The James Beard Awards and Horn Book Awards are both announced. Author and activist Larry Kramer has died. More summer reading lists arrive. Day of Dialog is today. BookExpo's Adult Book & Author dinner video is online.
J.K. Rowling has a new children's work, The Ickabog. Johny Pitts wins the Jhalak Prize. There is big adaptation news: Naomi Novik's forthcoming Scholomance series gets optioned for a film; Amazon plans a series based on the Girl With the Dragon Tattoo books; and Everything I Never Told You by Celeste Ng is set for a limited series. RA/CD programming videos from BookExpo are now online. LJ's Day of Dialog is tomorrow.
Hideaway by Nora Roberts leads holds this week. Hollywood Park by Mikel Jollett is People's Book of the Week. More summer reading lists arrive. Day of Dialog and BookExpo are this week. Middle Earth, Harry Potter, and the Omegaverse all make news. Marilynne Robinson asks "What Kind of Country Do We Want?" At least on TV, it is Julia Child week.
Nebula Award–nominated Silvia Moreno-Garcia is known for novels that feature stellar worldbuilding, complex characters, and immersive stories spanning multiple genres, from crime fiction to fantasy to horror. LJ 's horror columnist caught up with the author to talk about her writing process, diversity in fiction, and her latest work, Mexican Gothic.
Bill Clinton and James Patterson are writing another thriller, The President's Daughter. Amazon will adapt Louise Penny's Inspector Gamache books, to be called Three Pines. Kobe Bryant's newest, Geese Are Never Swans, will release on July 21. The Romance Writers of America retires the RITA Awards. They plan a new award called The Vivian. More ideas come out about the post-pandemic book world. School Library Journal begins the "Virtual Events Calendar."
The NYT rolls out its Summer Reading feature. Jennifer Weiner has ideas too. The Last Trial by Scott Turow heads a handful of new bestsellers this week. Much prize news arrives, including the shortlists for the two Orwell Prizes. Stephen King's The Stand and a "mythic" director's cut of Justice League make news. Alison Roman and Ronan Farrow are getting more coverage.
Steph Cha, Julia Phillips, Kiley Reid, Xuan Juliana Wang, and Bryan Washington are the finalists for the NYPL 2020 Young Lions Fiction Awards. Kaie Kellough, Magnetic Equator, wins 2020 Griffin Poetry Prize. Numbers are in for books sales during the early part of the lockdown, there are steep drops for some categories (UP titles) and huge jumps for others (digital audio). Netflix is planning adaptations of S.A. Chakraborty's Daevabad Trilogy, Jonathan Stroud's Lockwood & Co. books, and Tade Thompson's The Murders of Molly Southbourne. Richard Brautigan's The Hawkline Monster is getting adapted for the big screen. Tom Hanks's film Greyhound moves to Apple TV.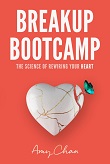 Numerous big self-help titles give readers a jump on New Year's resolutions—and ongoing assistance in pandemic recovery.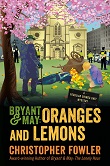 For December, an accent on police procedurals, women sleuths, and historicals that take us from Tudor England to 1944 Berlin.