Hachette and Macmillan have issued statements that they will not attend BookExpo. That means all five of the biggest publishers are out. Barnes & Noble temporarily closes more than 400 stores. Three book-based shows come to TV today: Vagrant Queen, Baghdad Central, and Dragons: Rescue Riders: Hunt for the Golden Dragon. EarlyWord updates its Diversity Titles list.
The Boy from the Woods by Harlan Coben leads 11 new books onto the bestseller lists. Much news today about publishing and the coronavirus. The Whiting Awards are announced as is the Four Quartets Prize. Spring reading lists arrive.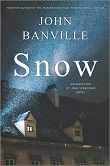 Featuring John Banville, Faye Kellerman, Alexander McCall Smith, & more.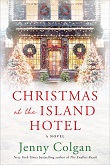 A sleigh full of Christmas fiction for the holidays.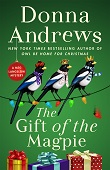 Mystery writers Donna Andrews, Carolyn Haines, Anne Perry, and David Rosenfelt add to the swirl of holiday fiction.
ALA cancels the 2020 Annual Conference due to COVID-19. S. & S. and Harper pull out of BookExpo this year. The Associated Press reports that Book Expo still plans to go on with the show. Playwright Terrence McNally has died from coronavirus complications. Two new Jim Butcher books are on the way. LJ posts its Mystery Preview. Wonder Woman is moved to August.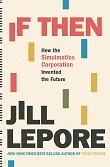 Key nonfiction for early fall.
LJ's horror columnist Becky Spratford chats with author Daniel Kraus about his work, his thoughts on the power of the genre and where it's headed, and how he completed George A. Romero's unfinished manuscript for The Living Dead.
Woody Allen's memoir is suddenly published. Valeria Luiselli wins the Rathbones Folio Prize. Ruchika Tomar wins the PEN/Hemingway Award for best debut novel. The Nebula Awards will go online for this year. Amazon takes nearly a month to deliver a book now. Indies are much faster and offer local delivery. New comics come to a halt. LJ is collecting the innovative ideas libraries are coming up with in the face of the pandemic.