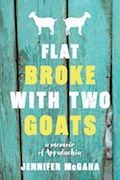 Books, how they sell and circulate, come under the spotlight. More "best of" lists arrive. Celeste Ng is the victim of a YouTube impersonation. The January 2019 Indie Next list is out. Game of Thrones gets a teaser trailer.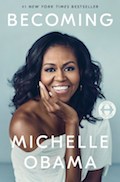 Kingdom of the Blind: A Chief Inspector Gamache Novel by Louise Penny leads the new books on the bestsellers lists. The Golden Globe nominations are out, with some book-related picks. Michelle Obama answers the NYT's By the Book questions. More best books arrive and Vulture looks at the year in publishing.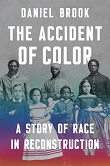 Two World War II studies, two books on the space race, and two intriguing biographies profiling the young Fidel Castro and George Washington's mother.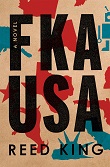 Royals face down magic, memories can be altered, dystopia is still with us, and witches are for real: going beyond the expected in June.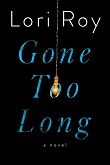 June's thrilling reads range widely from psychological suspense to espionage; note that Lori Roy and Nathan Ripley both deal with daughters denying evil fathers.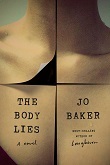 Chills not just from Kate Atkinson and Anthony Horowitz but also Jo Baker, in literary thriller mode. Helon Habila vivifies the experience of leaving one's homeland, while Kate Mosse takes us to 1500s France. In nonfiction, both Nnedi Okorafor and John Waters have wisdom to impart.
More "best book" lists arrive, including best baking and best covers. My Brilliant Friend will continue on in a second season. John Grisham gets a larger adaptation deal. Watership Down gets its trailer.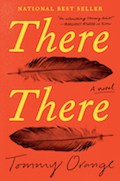 More best book lists arrive, including the Goodreads Choice Awards and Bill Gates's picks of 2018. The Milkman gets contrasting reviews and Patrick Rothfuss helps raise more than a half a million for charity.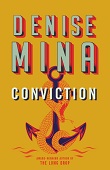 Mystery for the early summer: get cozy with the likes of Aunt Dimity and Mrs. Murphy, go on the run with Denise Mina, and enjoy a bloody police procedural with Ashley Dyer.