Tying together a vast topic, this comprehensive set will be useful to students and professionals in the fields of audiology, clinical linguistics, or language pathology, as well as those in the fields of education. General readers curious to learn more about a disorder that affects them or someone they know may also be interested.
Ilona Bray, coauthor of How To Get a Green Card, offers a guide to help immigrants navigate the system.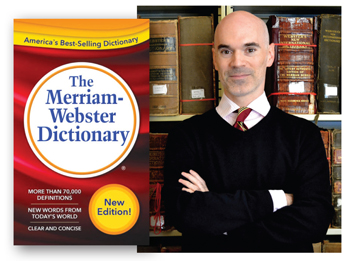 Editor Peter Sokolowski on the challenges and rewards of editing the dictionary.
Academic Video Online has been a popular choice in libraries for many years, and with good reason. Its catalog is large and diverse, with strengths in many different subject areas. Overall, this is an excellent resource for libraries serving educational organizations at any level.
A solid introduction to the idea of ghosts and hauntings, for those with a serious interest in the paranormal.
Packed with information on the 1,200 years of this influential empire and accessible to nonspecialist general readers, these volumes will also be of use to undergraduates studying medieval history.
This inspired look at the evolution of health and medicine will appeal to the general public and undergraduate students.
Consider for academic arts libraries or collections where filmmaking and film criticism are popular.
More for dabblers than researchers, this is an enjoyable way for the scientifically inclined to while away a few hours.