With coverage dating back to the 1920s, the MLA International Bibliography is the go-to resource for research in literature, linguistics, and language, making this database essential for institutions that support academic programs in these areas.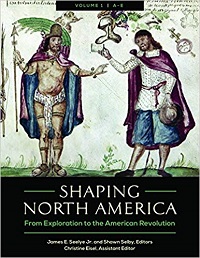 For anyone interested in world history; for those looking for new music recommendations; patrons of all levels could spend hours browsing this superb title; highly recommended for undergraduate and general adult audiences
A worthy purchase for public libraries.
This title explores the plant kingdom from the ground up and from root to leaf tip. Highly recommended for anyone remotely curious about botany.
Engaging and varied enough to have something of interest for most with at least a passing interest in the written word.
Librarians, literary and popular culture students and scholars, and genre devotees will appreciate this well-written, well-edited volume of diverse recommendations.
Students of women's studies, gender, sociology, and political science will find this an excellent starting point for research.
Students in psychology, sociology, and in particular social work courses will find this a valuable resource because of the scope of its topics.
This extremely browsable, entertaining title is a pithier option to the Time-Life "Decades" series and will appeal to trivia fans as well as those desiring to relive the past's fun, unusual, or influential fads and activities.