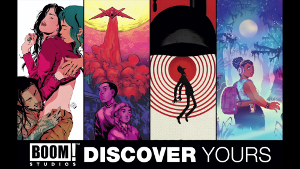 At this year's American Library Association (ALA) Virtual Conference, the well-attended panel "Breaking the Rules of Graphic Novels" touched on topics of defying taboos and how owning one's story can make familiar ideas feel utterly new.
The Room Where It Happened by John Bolton tops bestseller lists. The NY State Supreme Court lifts the block on Mary Trump's Too Much and Never Enough. The August Indie Next list is out. Migrations by Charlotte McConaghy tops the list. Pennie Clark Ianniciello picks The Wedding Thief by Mary Simses as her July title. Lots of booklists arrive and Fox News reporter and author Ed Henry gets cut by Harper.
This informative, detailed guide to using emotional intelligence on the job is tailored to those in midcareer, seeking careers in business, or wishing to learn more about emotional intelligence. Business administration students could use this as supplemental reading for management courses.
Will appeal to readers of military and World War II history and legal thrillers.
Readers interested in learning more about immigration policy will be drawn to this captivating account, which deftly weaves together the political and the personal.
An empowering introduction to key issues facing women; however, readers familiar with current events will be unlikely to discover new material. For readers interested in feminism and political activism.
Maroney has crafted an entertaining read that will appeal to fans of mystery and detective stories updated for a modern world. Those interested in pursuing a career in research and investigation will also appreciate this volume.
Odachi provides personal insight on the last days of empire, and his stories of crime in Tokyo give this memoir life. This book deserves a spot next to Yasuo Kawahara's classic autobiography Kamikaze.
A poignant and beautifully written account of family, time, and place. Readers of Rowan Hisayo Buchanan's Go Home!, which discusses home and belonging from the perspective of the Asian diaspora, or Anna Sherman's The Bells of Old Tokyo, which explores a place alternately in the present and the past, will also enjoy.