Despite its flaws, this book is recommended for teachers and all those interested in helping individuals experiencing and healing from traumatic events.
An essential book for fans of Lee and those looking for find purpose in life. Highly recommended for all readers.
Overall, this fitting but flawed tribute to Queen Elizabeth will be an optional read for those interested in royal self-help advice and the history of the British monarch.
Insightful and accessible, this book is a must for all psychology and social justice collections.
A must-read for addiction sponsors, mental health professionals, and anyone who has experienced or is struggling with trauma and addiction.
Recommended only for senior level students and researchers in anthropology and psychology curriculum.
A must-read for parents of autistic children, educators, and other caregivers in the special needs community.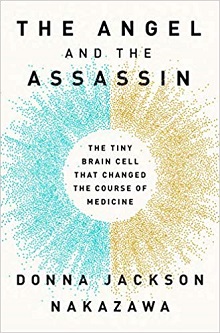 Indispensable for psychology professionals and students and fans of Susannah Cahalan's Brain on Fire: My Month of Madness.
Readers seeking a realistic approach to understanding the potential causes of mental illness will appreciate David's thought-provoking reflections, as will mental health professionals and fans of Oliver Sacks's The Man Who Mistook His Wife for a Hat.