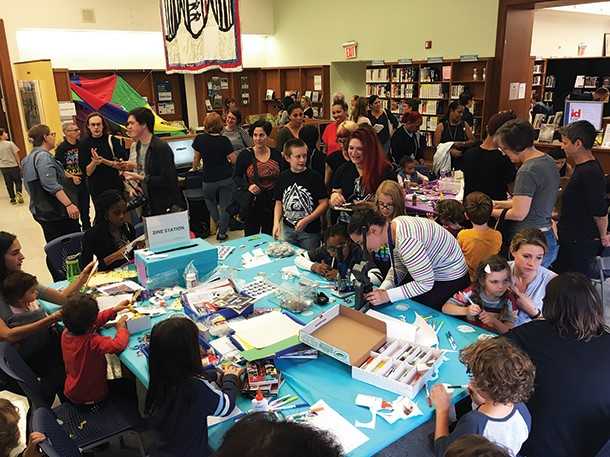 The most meaningful library programming comes out of community collaboration. This was certainly the case with Genderful!, a series that kicked off on October 14, 2017, at the Brooklyn Public Library as an event for children and caregivers to explore gender through art and creativity.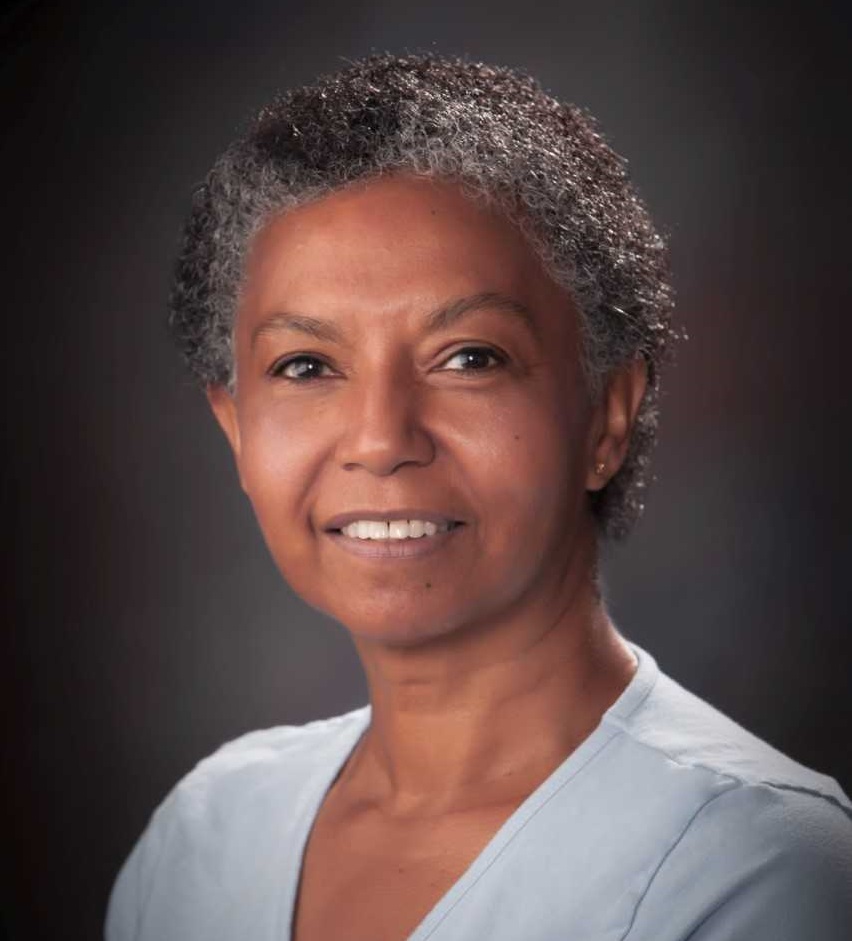 America's approximately 17,000 public library outlets' staff are focused on meeting the needs of their communities, providing innovative programs, and connecting community members to resources that make a difference in their lives. But all too often they are reinventing these things from scratch.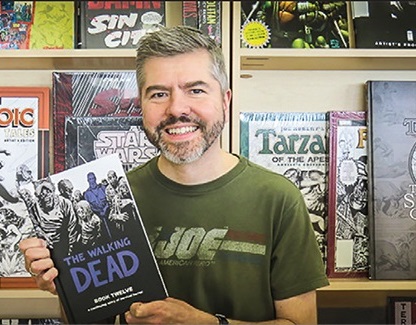 Prior to 2013,Virginia's Fairfax County Public Library (FCPL) coordinated a program styled on the "one book, one community" efforts, but its return on investment (ROI) was hard to measure. We wanted to do more and potentially reach a bigger audience. Brainstorming with our marketing team, the idea of a biennial book club conference emerged.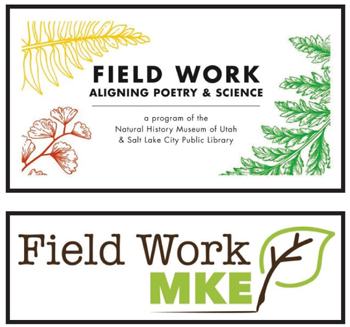 Who says poetry and science don't mix? Not Poets House, the national poetry library and literary center in downtown Manhattan, which recently launched its newest initiative, Field Work: Aligning Poetry and Science.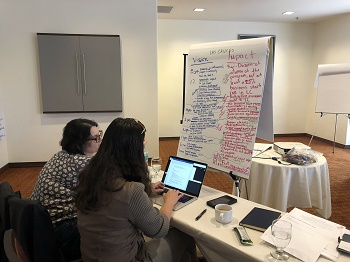 On September 5 the Institute of Museum and Library Services (IMLS) awarded a $50,000 grant to the New Mexico State Library (NMSL) for "Libraries Lead: A Creative Economy Initiative." The funding will advance "Libraries as Launchpads," a multi-partner program designed to enable small, rural, and tribal libraries across the state to serve as economic development centers and help entrepreneurs bring their business ideas to fruition.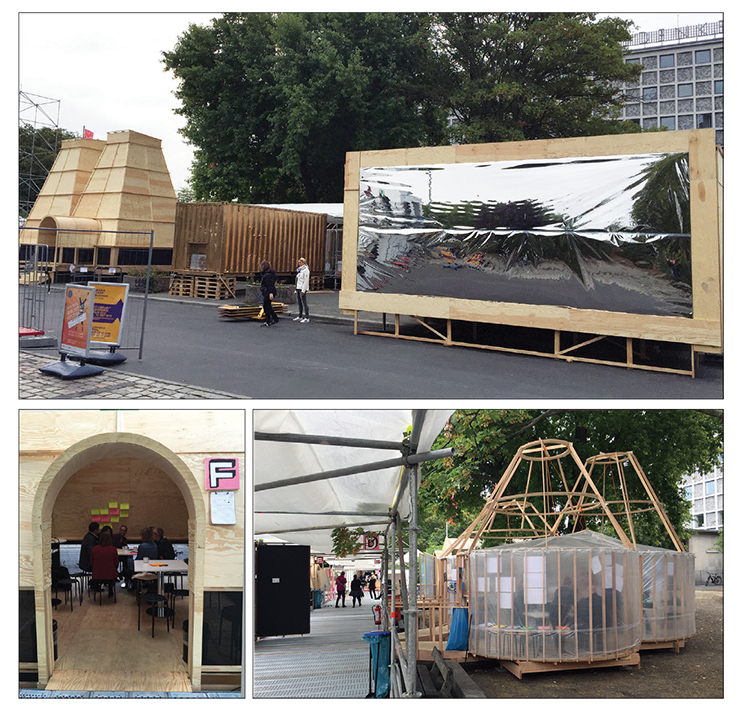 I expected to be surprised, excited, and inspired by what I would encounter at Next Library's satellite conference in Berlin this past September, and it did not disappoint.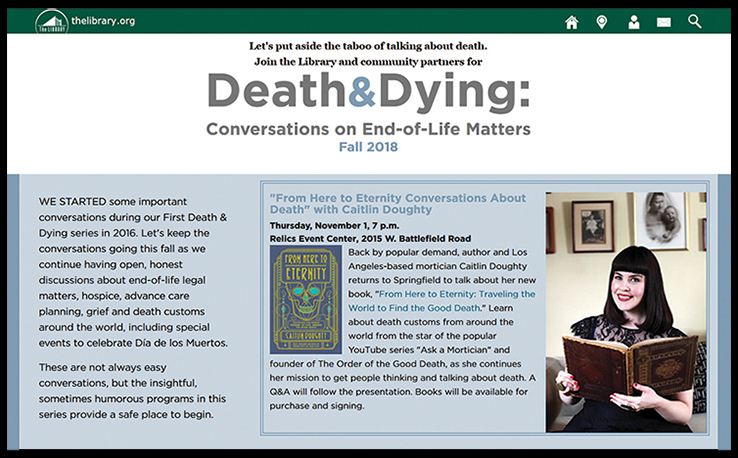 The subject of death and dying can be difficult—even taboo—for people to discuss, even as health-care professionals press for more honest dialog with patients and families. Springfield–Greene County Library District, MO, took the lead on closing that gap with a multilayered series called "Death & Dying: Conversations on End-of-Life Matters."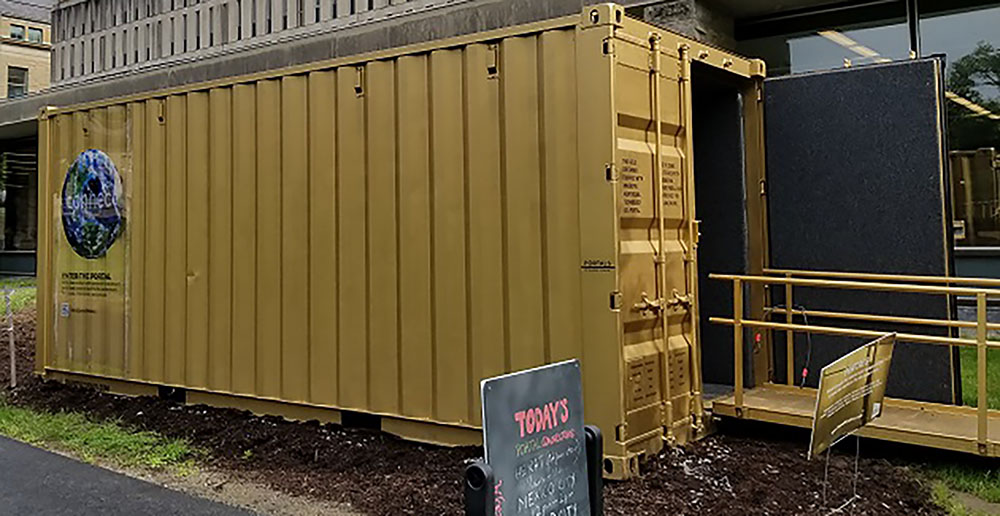 Using the Cornell Portal outside Olin Library, Emma Wagner '21 talked with two young people from Kigali, Rwanda, who told her health care is better in urban areas than rural ones and explained the country's universal health care system. The Rwandans also asked Wagner about the MeToo movement in the U.S.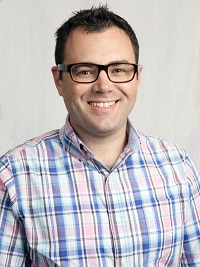 At the University of North Alabama, we are quite proud of the first-year library instruction sequence that was built through years of hard work, testing various ideas and components, and constant reflection and assessment.