An empowering introduction to key issues facing women; however, readers familiar with current events will be unlikely to discover new material. For readers interested in feminism and political activism.
While there are several articles about Ocasio-Cortez, this book dives deep into her background, image, and ideas, and comes up with important insights. For readers interested in aspiring to politics.
Highly recommended; the currency of this work is both engrossing and petrifying.
Insight into Abrams and her personal and political journey are the main strengths of this important book. Those not familiar with U.S. voting history will find it to be especially informative.
A thorough introduction to the Arab Spring with succinct and informative overviews of countries, cultures, and people most affected by the developments and outcomes.
Brown's discussion of both print and digital government documents has paid off in an invaluable reference for all readers—professionals, academic, public and secondary school students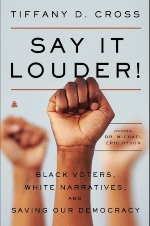 Insightful political and cultural analysis highly recommended for all readers.
Spanning political science, memoir, and travelog, this deeply personal account should find a broad audience.
An excellent analysis of modern political history.