Overall, this collection of elegies has a pleasing, conversational tone (despite the morbidity of its subject), as if Hass is reading nature not to glean a message but to hear and see what nature has to say. For all libraries.
One of the poet's great strengths is her ability to forge striking metaphors even if several veer far from the sensate world: "white petals disappear into his shadow like a conclusion." But that's a quibble, as most poems impart a passionate fierceness while revealing a shared humanity. Highly recommended for most collections.
In a rich work that embraces life while pushing back on anything that restricts our reach, McHugh again proves herself to be a master poet
Like Federico García Lorca, an acknowledged influence, Abdolmalekian merges the personal with the political in a semisurreal poetry of troubled nights and harrowing days, exposing the fear and vulnerability we bury with denial, daring to pose the question, "How many times are we born/ that we die/ so many times?" An impressive U.S. debut for a poet whose work invites global recognition.
According to this collection's foreword, Callimachus never found his ideal translator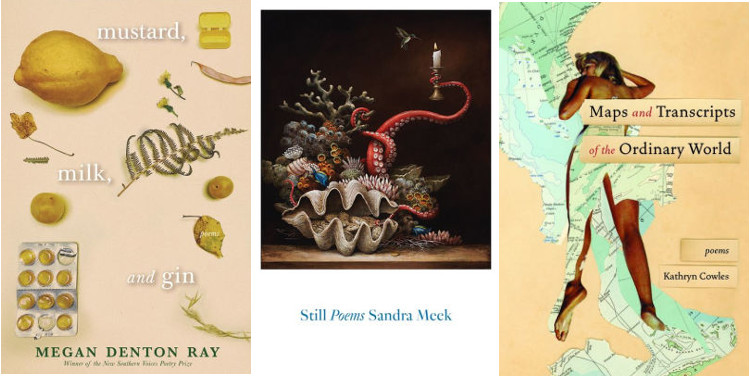 Get ready for National Poetry Month with these highly recommended titles.
Throughout her career, Forché has forged poems of witness, and she does so here with beauty and lyricism. The one misstep is an overabundance of list poems; Forché can bring to life objects better than nearly anyone, but we want the revelatory journey behind them. Yet, finally, this bounty of rich poetry is recommended for all collections.
An uneven but interesting collection showcasing life in New York City today, sometimes veering toward dull, ordinary language and sometimes singing with their take on society. For larger collections.
Written in a breathless e.e. cummings style, the poem fractures the rules of spelling, grammar, syntax, and formal poetry and is at times unintelligible. But it also brims with fresh, vibrant metaphors and irony, not the least being the religious innuendos that permeate the text. For sophisticated readers of poetry.