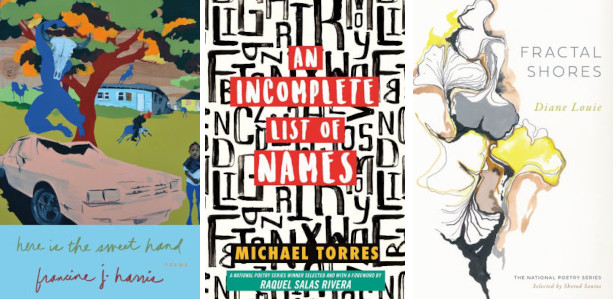 A continuing look at key works by authors both veteran and new.
A timely and propulsive work; for all collections.
This difficult though engaging book brims with paradox, double meanings, incremental repetition, and startling metaphors, as when Chiasson tells the reader to step away from the page, so that "together we will ponder who imagined whom…." Best for academic libraries.
In a time when many confront and protest the racism prevalent in our society, Bennett's new book is vital. Recommended for all collections.
Ranging from the title's numerous lessons to a reading list for insomniacs, the poems in this genial new volume generally exude a pleasing sense of mystery, as exemplified by those in the final section, "The Nature of Objects." Appropriate for most collections.
With their overriding theme of the search for justice and equality in an age of global unrest, these poems may never be more timely.
Not Collins's best collection but a solid one that all libraries will want for its emotional resonance during difficult times.
Harrison's continued journey through a past tinged with regrets and melancholy should be most gratifying to readers of Ted Kooser and Billy Collins.
Donne's phrase "the vale of soul-making," quoted by Graham in an interview, aptly suggests the terrain of these poems; challenging as they are, many of them seem like prayers. For all poetry fans.