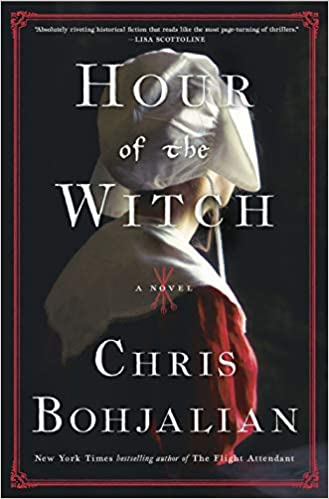 Reese Witherspoon's May book club pick The Last Thing He Told Me by Laura Dave is already in limited series development for Apple TV+ . Hour of the Witch by Chris Bohjalian is B&N May book club selection. Julian Barnes has won the Jerusalem Prize. The 2021 Theakston Old Peculier Crime Novel of the Year longlist arrives, along with finalists for The 2020 Governor General's Literary Awards, and the shortlist for the Encore Award, including Susanna Clarke's Piranesi. Penguin Random House will reissue Stacy Abrams's first three novels. Sunny Hostin is buzzing for her new novel Summer Bluffs and new inclusive production company. Stella, the World's First Talking Dog gathers more fans. Plus, Suzanne Simard's memoir, Finding the Mother Tree: Discovering the Wisdom of the Forest gets attention and a film adaptation by Amy Adams.
Most of the time, library promotion involves a lot of announcements like, "We offer homework help" or "We've got a new website" or "Come to our program." These promotions are informative, but they lack the one magical thing that people respond to: emotion.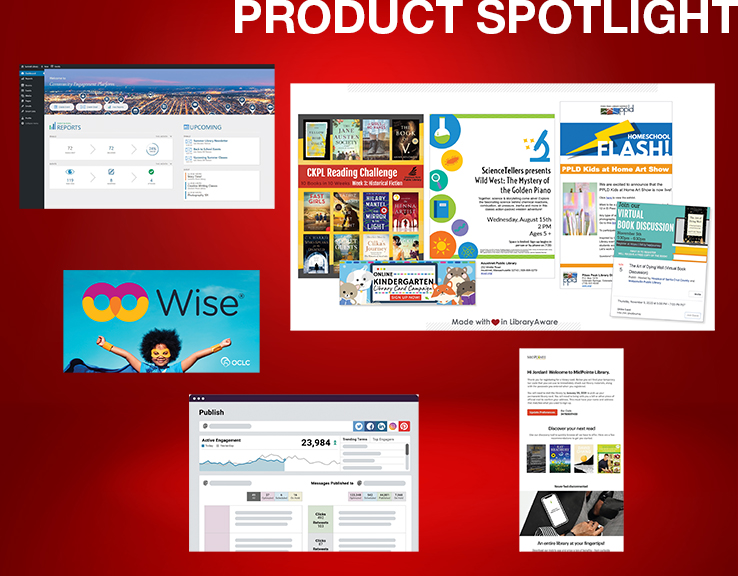 With the COVID-19 vaccine rollout gaining momentum in the United States, libraries continue the process of reopening. They'll need to get the word out to patrons about changing hours, resumed services, and in-person events. This product spotlight focuses on marketing platforms for libraries designed to help streamline outreach efforts via social media, email, newsletters, mobile messaging, and more.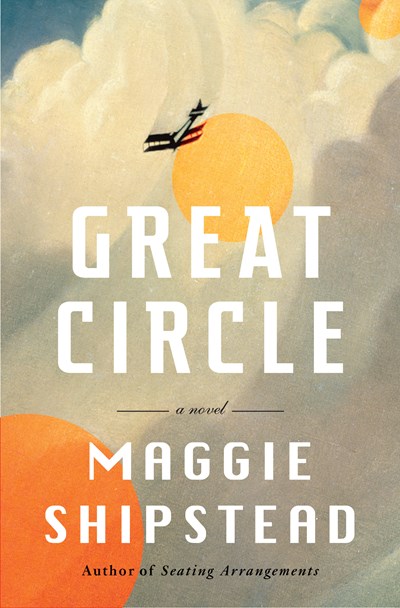 Jenna Bush Hager selects Great Circle by Maggie Shipstead as the 'Read with Jenna' May Book Club Pick while GMA picks Olympus, Texas by Stacey Swann for their book pick. May's EarlyWord galleychat is today, to avoid conflict with LJ's Day of Dialog happening on Thursday. The 'Now Read This' Book Club is winding down. The Women's Prize for Fiction announced its shortlist, which includes books by authors Brit Bennett, Susanna Clarke, and Yaa Gyasi. The 2021 Sunday Times Audible Short Story Award longlist has arrived along with the 2021 Australian Book Industry Awards, the Minnesota Book Awards, and the Oregon Book Awards. Ten Speed Press (Random House) has launched a new imprint, 4 Color Books, with Bryant Terry, who edits Black Food: Stories, Art, and Recipes from Across the African Diaspora due out in October. Laura Hankin will adapt and executive produce her forthcoming novel, A Special Place for Women as a TV series, while Scarface and the Untouchable: Al Capone, Eliot Ness, and the Battle for Chicago will get series treatment by Showtime. Marvel reveals first taste of Eternals, plus a look at its full upcoming movie slate.
As the proverbial light at the end of the pandemic tunnel comes into view, so does the discussion around whether a library can require its staff or patrons to have a vaccination in order to enter the building. I've spent a good deal of time pondering this question, and while I'm not an attorney and not offering legal advice, there are several things to consider, about this and other related issues.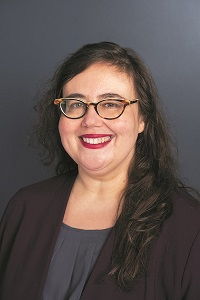 I've been delighted to watch the ambitious program in Ohio in which 137 of the state's 251 library systems (and counting) have chosen to help distribute about 2 million at-home coronavirus testing kits. At press time, libraries had already distributed nearly 60,000 tests through about 365 locations.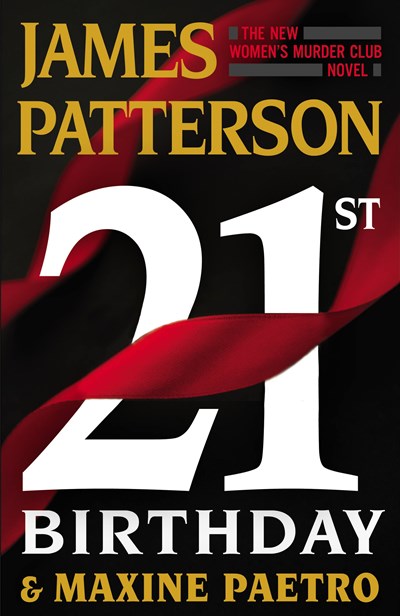 21st Birthday by James Patterson & Maxine Paetro leads holds this week. The People "Picks" book of the week is Three Dreamers by Lorenzo Carcaterra. Six LibraryReads selections and thirteen IndieNext picks arrive this week. Pennie's final pick for Costco is When the Apricots Bloom by Gina Wilkinson. The top ten reader-selected finalists in each category of the 2021 Locus Awards are announced. Connie Willis will MC the awards ceremony in June. The ReLit Award Winners for 2021 are announced and the May 2021 Earphones Award Winners are out at Audiofile. Watchmen creator Alan Moore will publish a five-volume series of epic fantasy novels entitled 'Long London' due out in 2024. Plus, a group of authors from around the world have come together to fundraise for Indian COVID relief.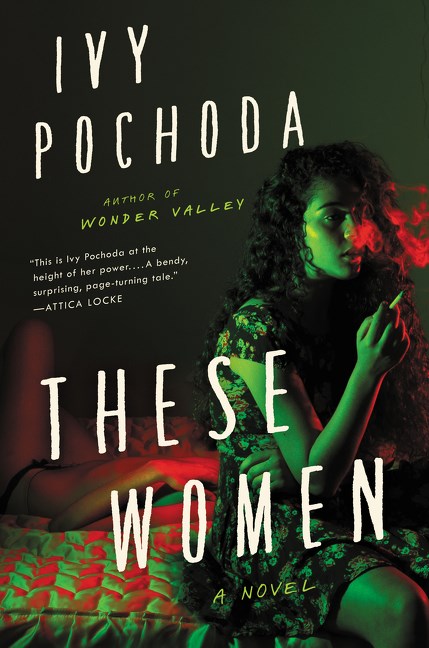 Authors Neil Gaiman, Chuck Wendig, Tess Gerritsen, and Mary Robinette Kowal form "DisneyMustPay" task force to pay for outstanding money owed from adaptations done with their work. The 2021 Edgar Award winners and the 2021 ReLit Awards shortlist are announced. Interviews abound with Casey Wilson of The Wreckage of My Presence, Hayley Mills of Forever Young, Maggie Shipstead of Great Circle, Kate Summerscale of The Haunting of Alma Fielding: A True Ghost Story, Vivian Gornick of Taking a Long Look: Essays on Culture, Literature, and Feminism in Our Time, Darryl Cunningham of Billionaires: The Lives of the Rich and Powerful, Cassandra Lane of We Are Bridges, Mary Alice Monroe of The Summer of Lost and Found, Jenny Lee of Anna K Away, and Imbolo Mbue of How Beautiful We Were.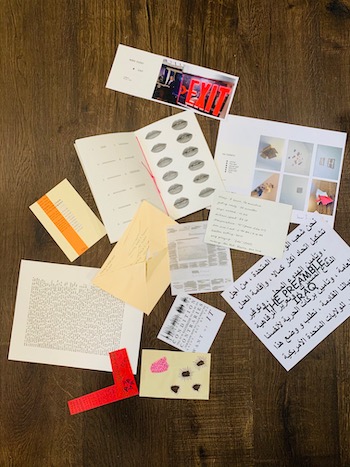 Before the COVID pandemic, Princeton University instructors Joshua Kotin and Irene Small were looking forward to coteaching an undergraduate class, "Language To Be Looked At," exploring concrete and visual poetry. In concrete poetry, the visual elements of a poem—typography and symbols and their arrangement on the page, as well as the printed matter itself—are critical components of its meaning.